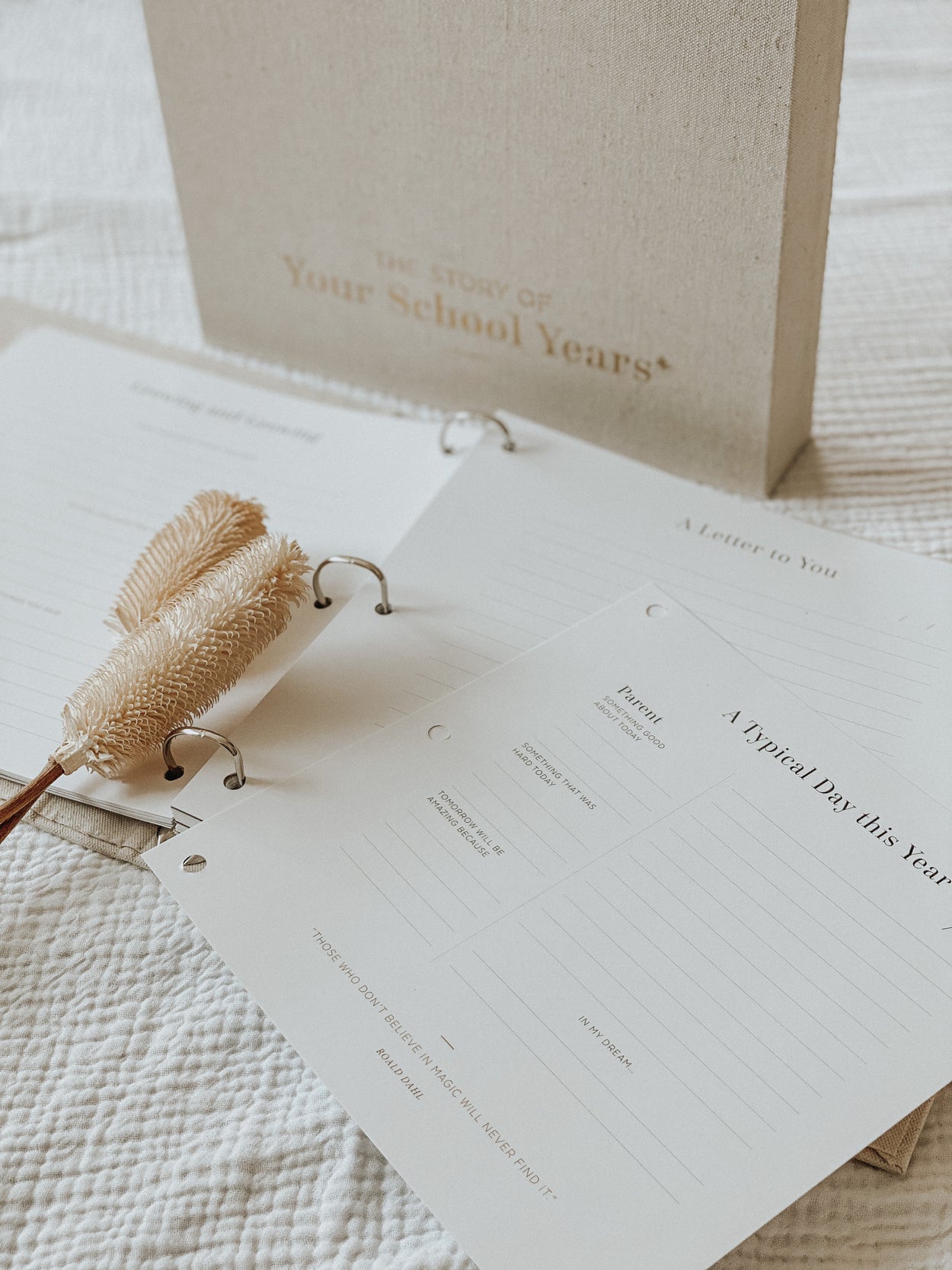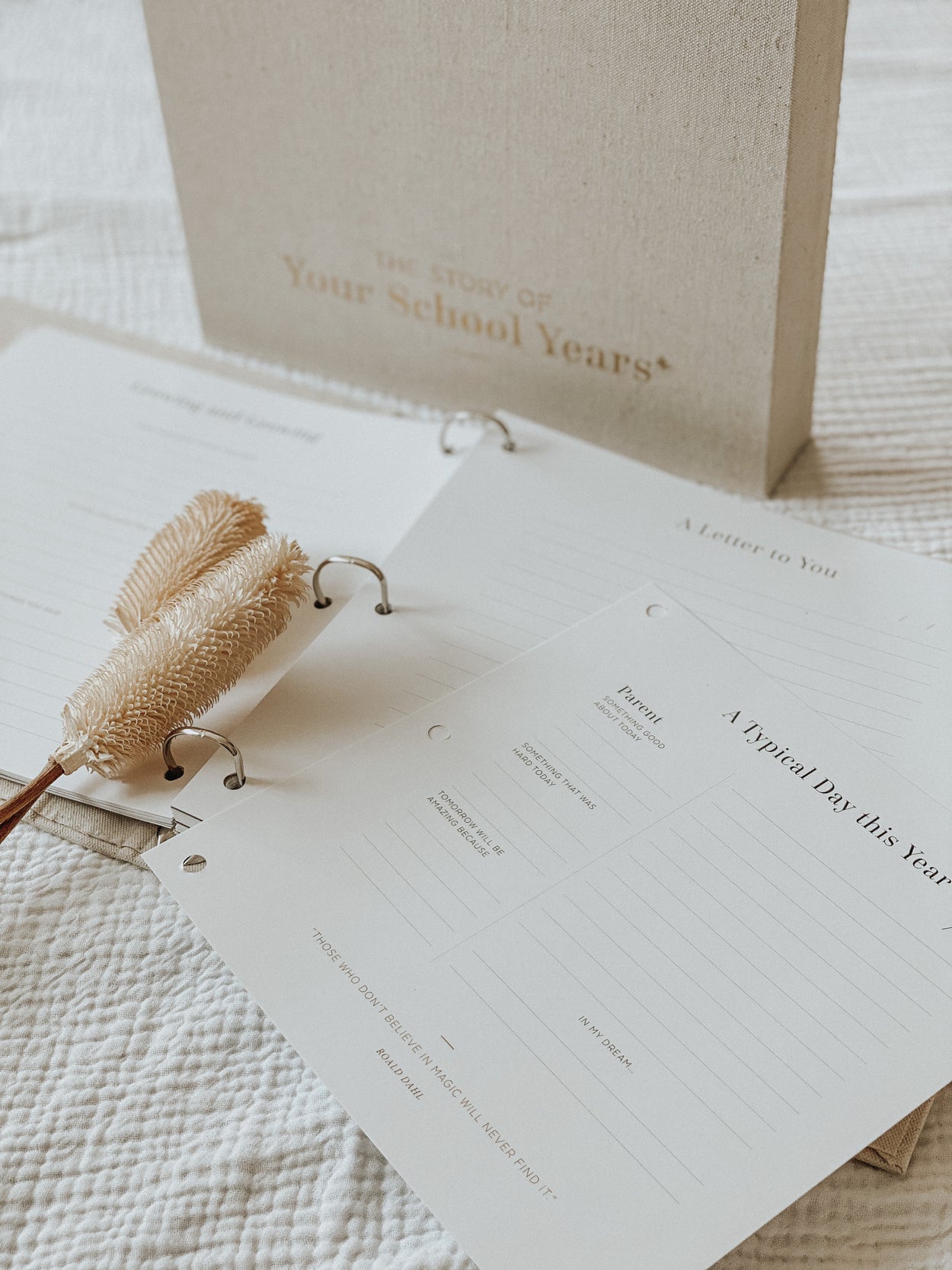 School Years Book | The Co-Journaling Packs
With generous space for memories, photos, and milestones, the Stellarize 'Story of Your School Years' Book will allow you walk alongside your child throughout his/her entire school career. Designed for co-journaling, this product includes journaling prompts every year for both the parent and the child to journal side by side - Serving not only as a tool to capture what matters most, but also a tool to bring parent and child closer together throughout this unfolding journey.
In case the included yearly co-journaling pages are not enough, and you want to capture more beautiful memories with your child by your side...or you've made a mistake on one of your current co-journaling pages...we sell additional co-journaling packs! These come in packs of 13 additional insert pages. Each of these 13 insert pages are double-sided and contain unique prompts for both parent and child to complete. 
Measuring slightly smaller than the internal pages of the Stellarize School Years Book (242mm x 242mm), these pages sit evenly and beautifully for any additional content that you wish create and remember with your little one forever.