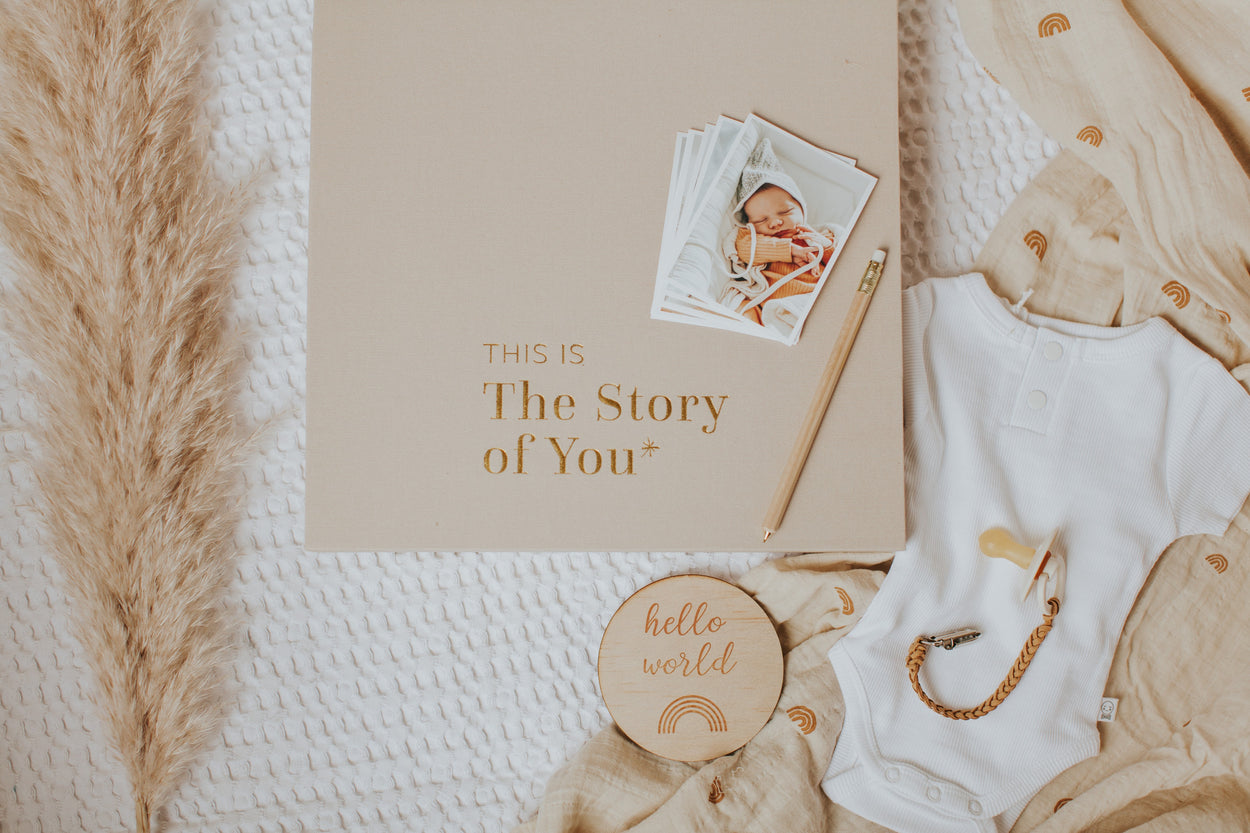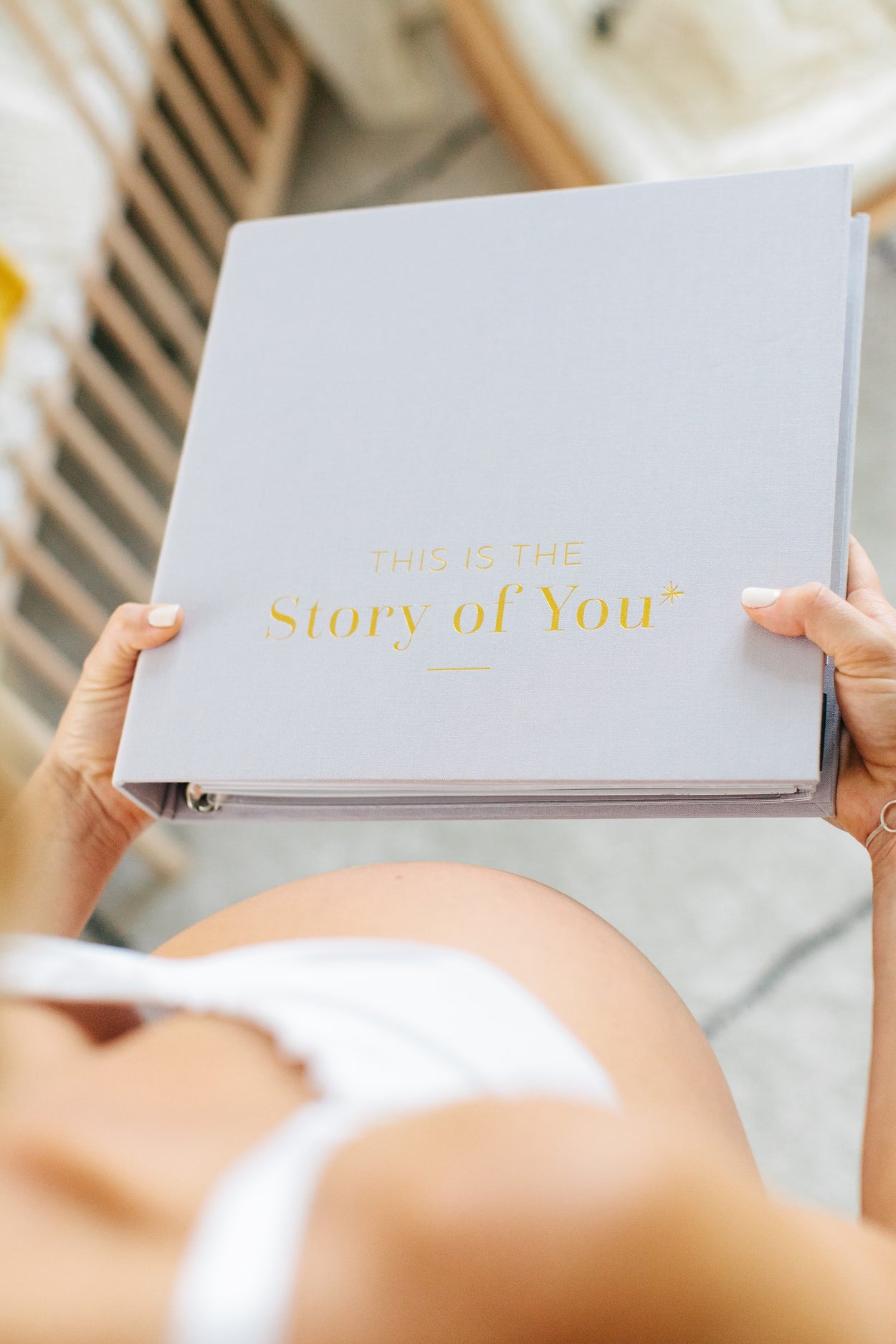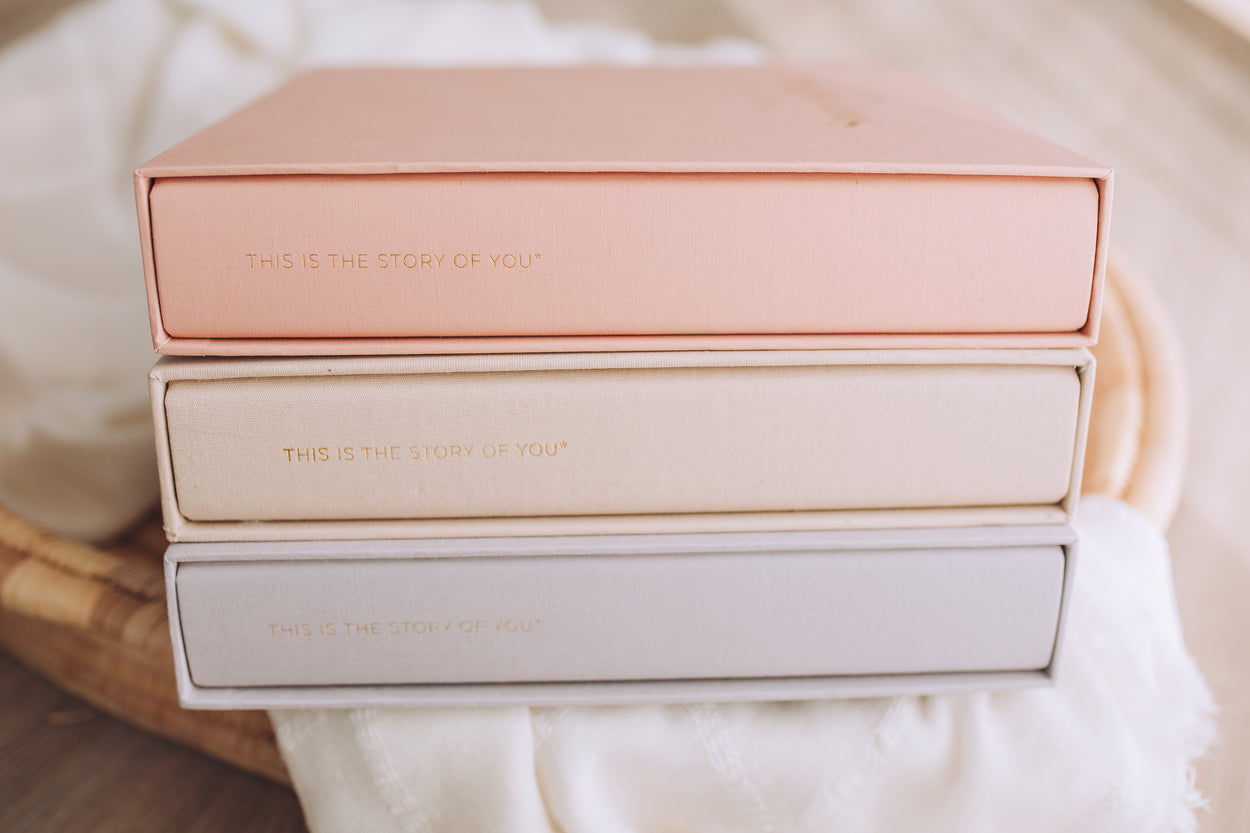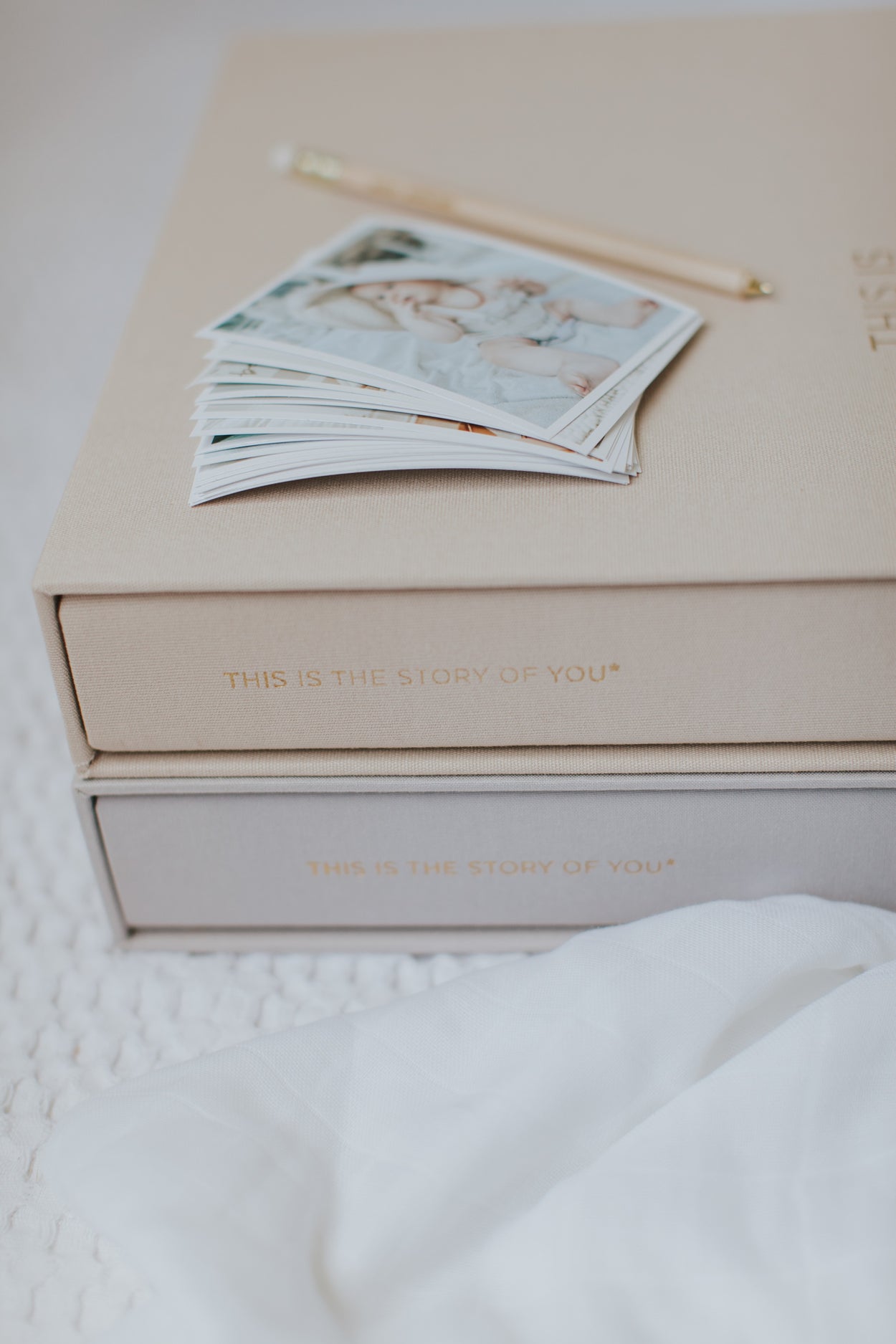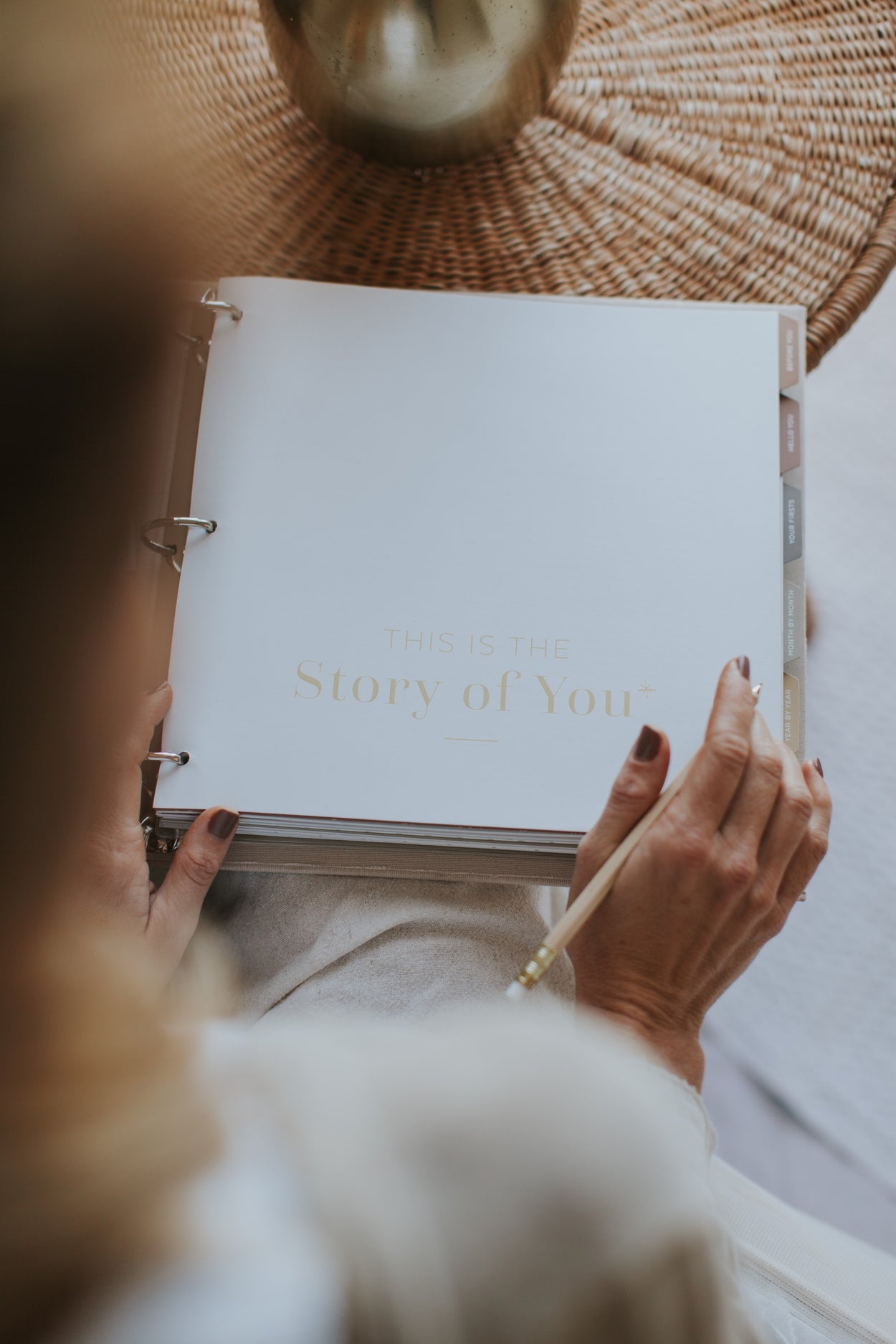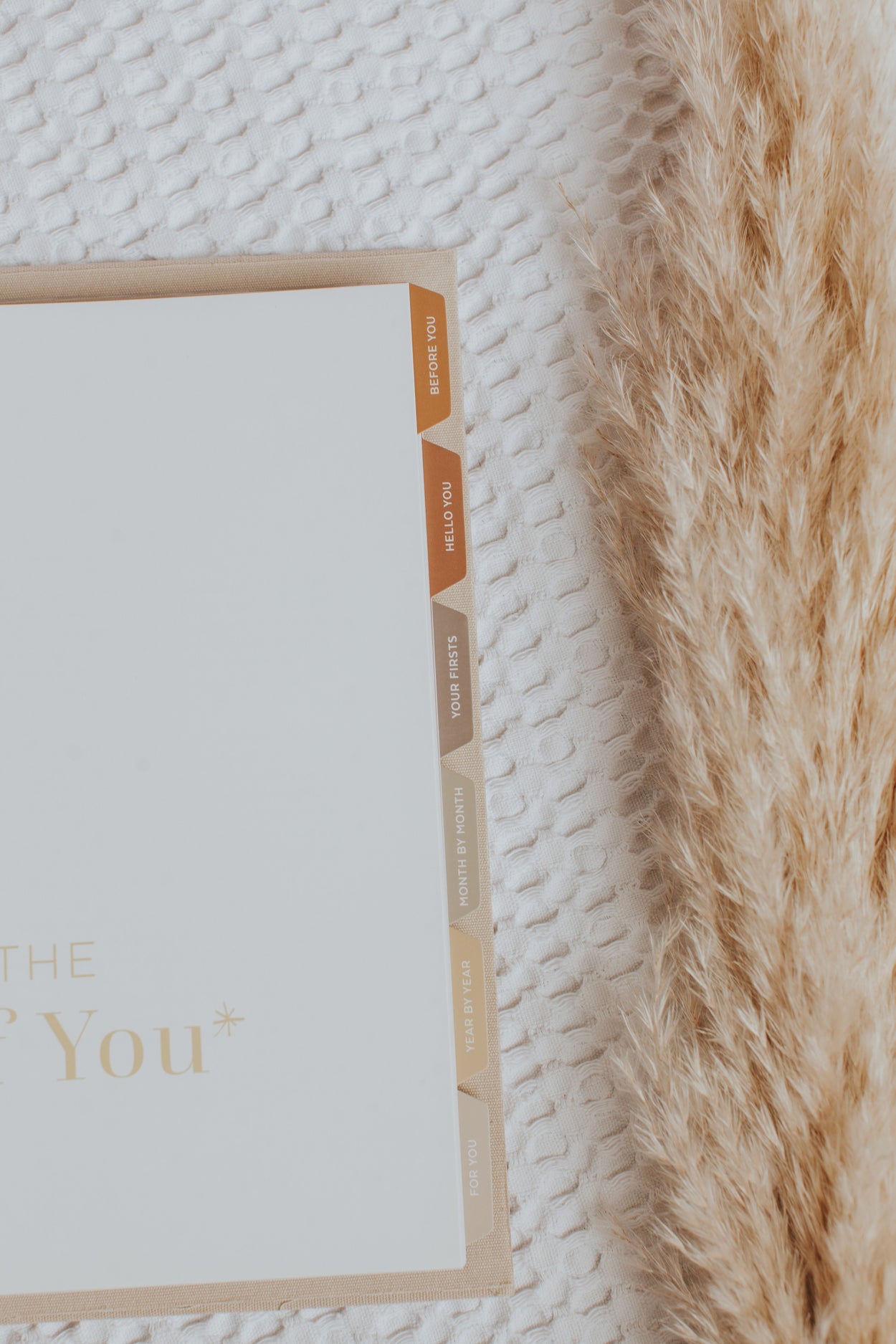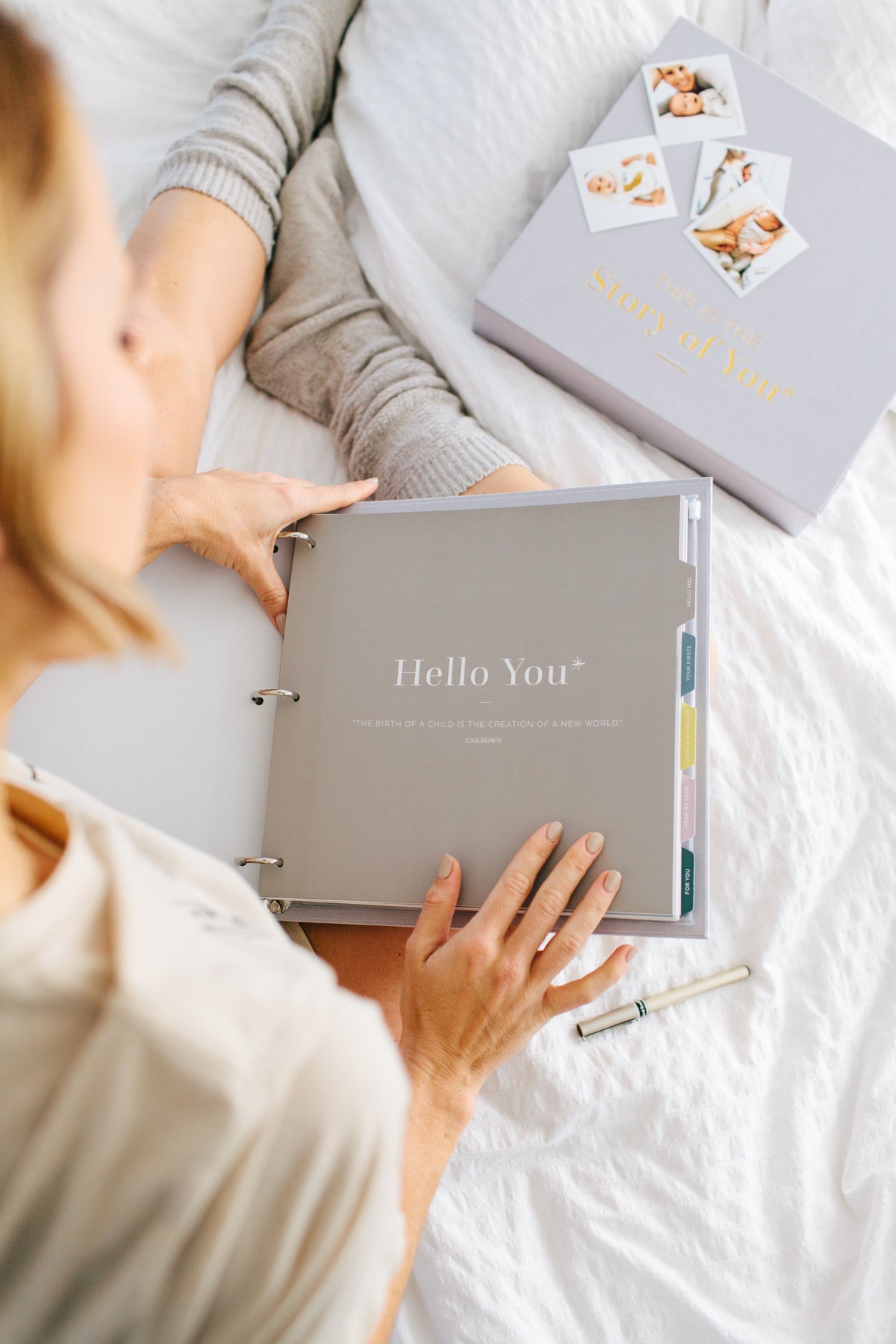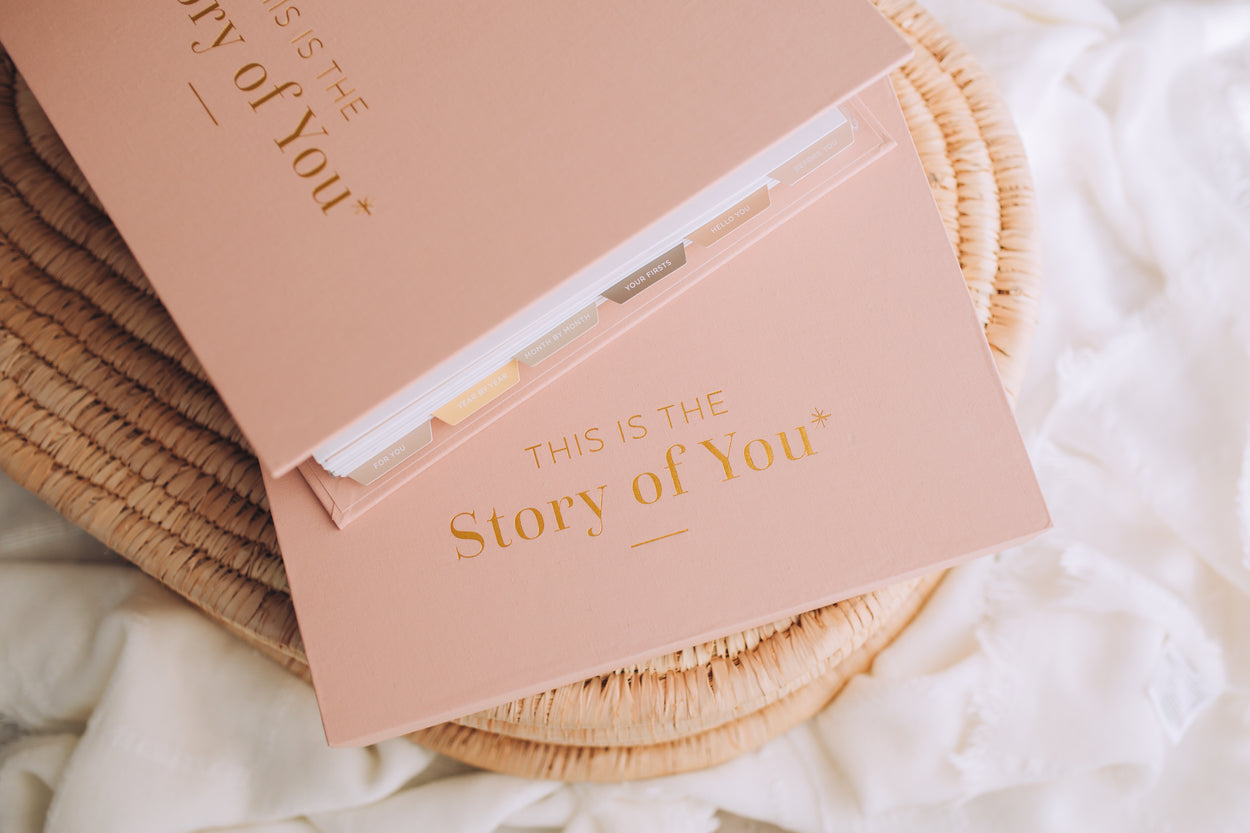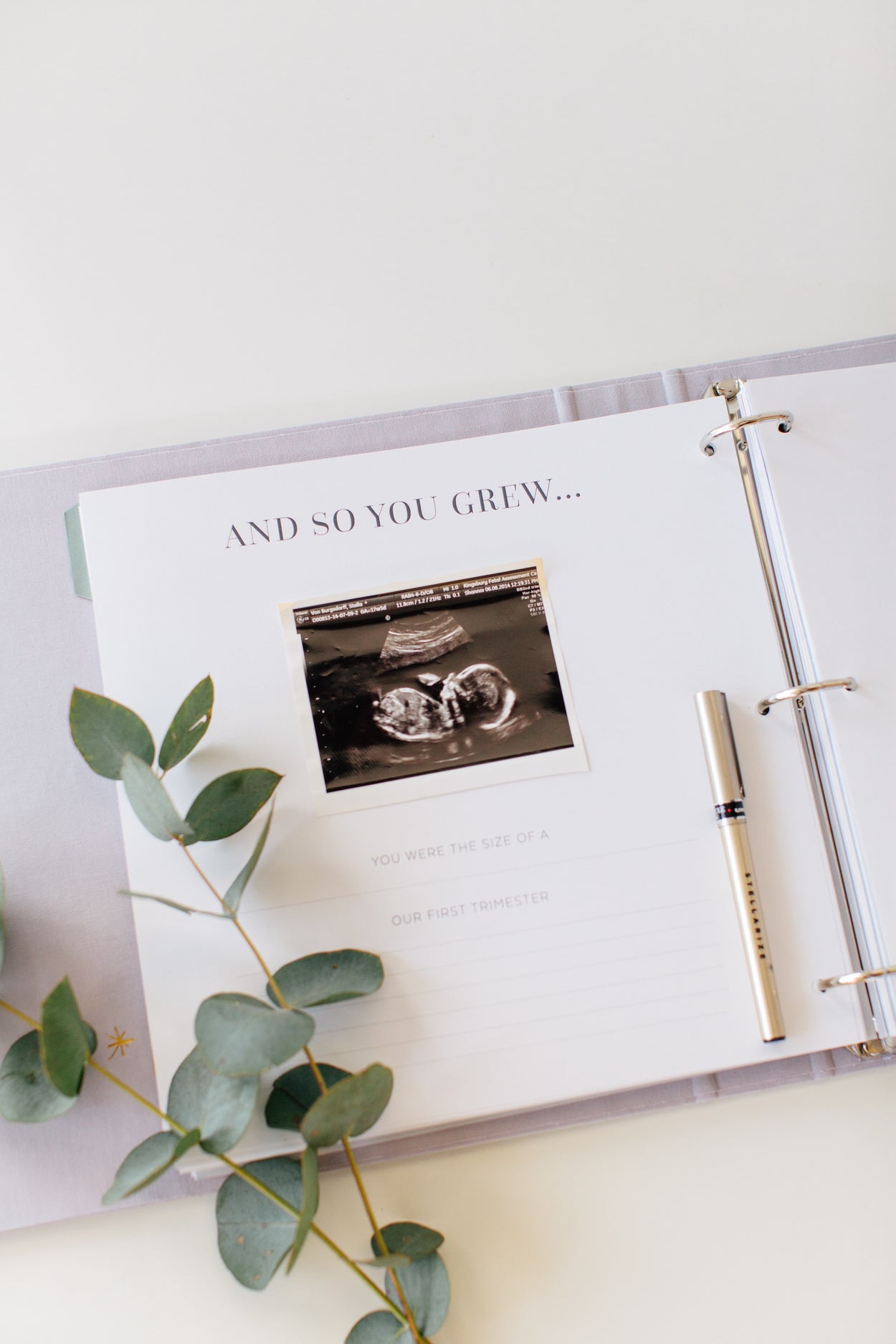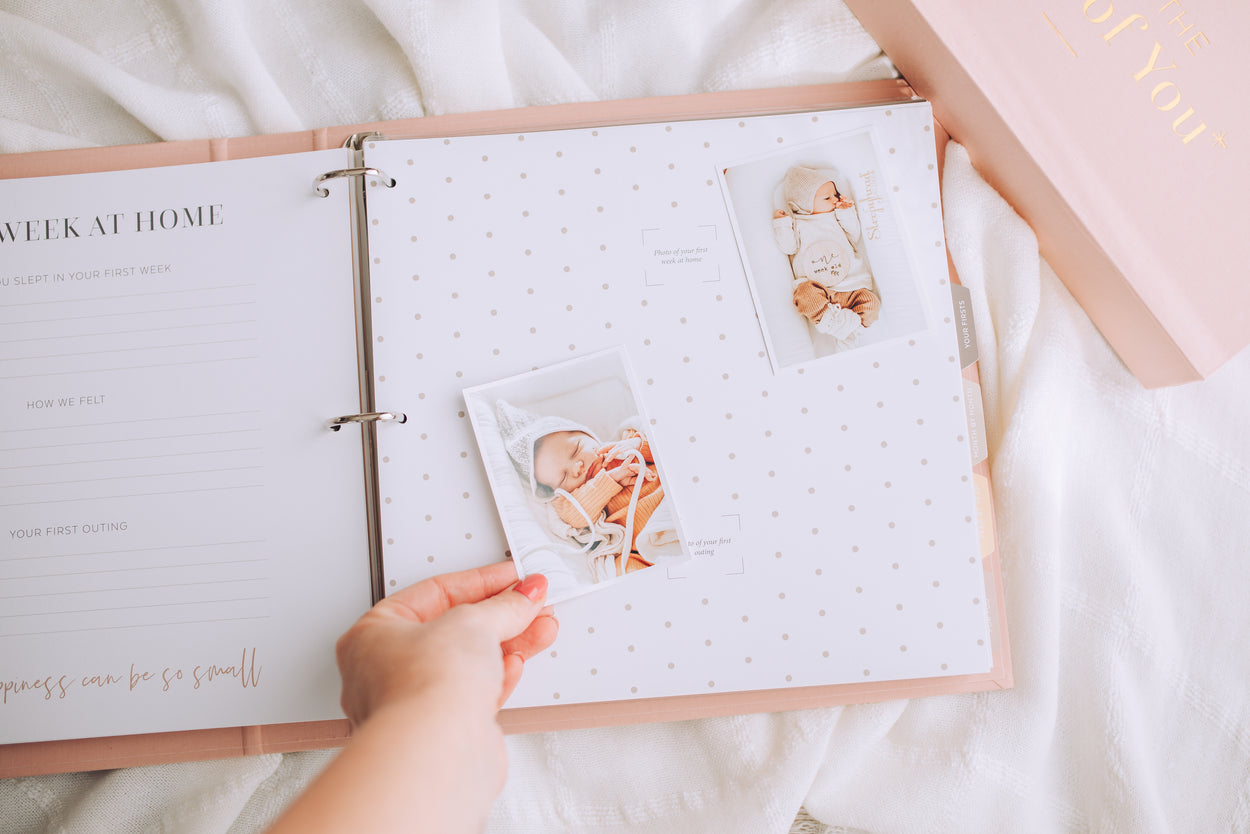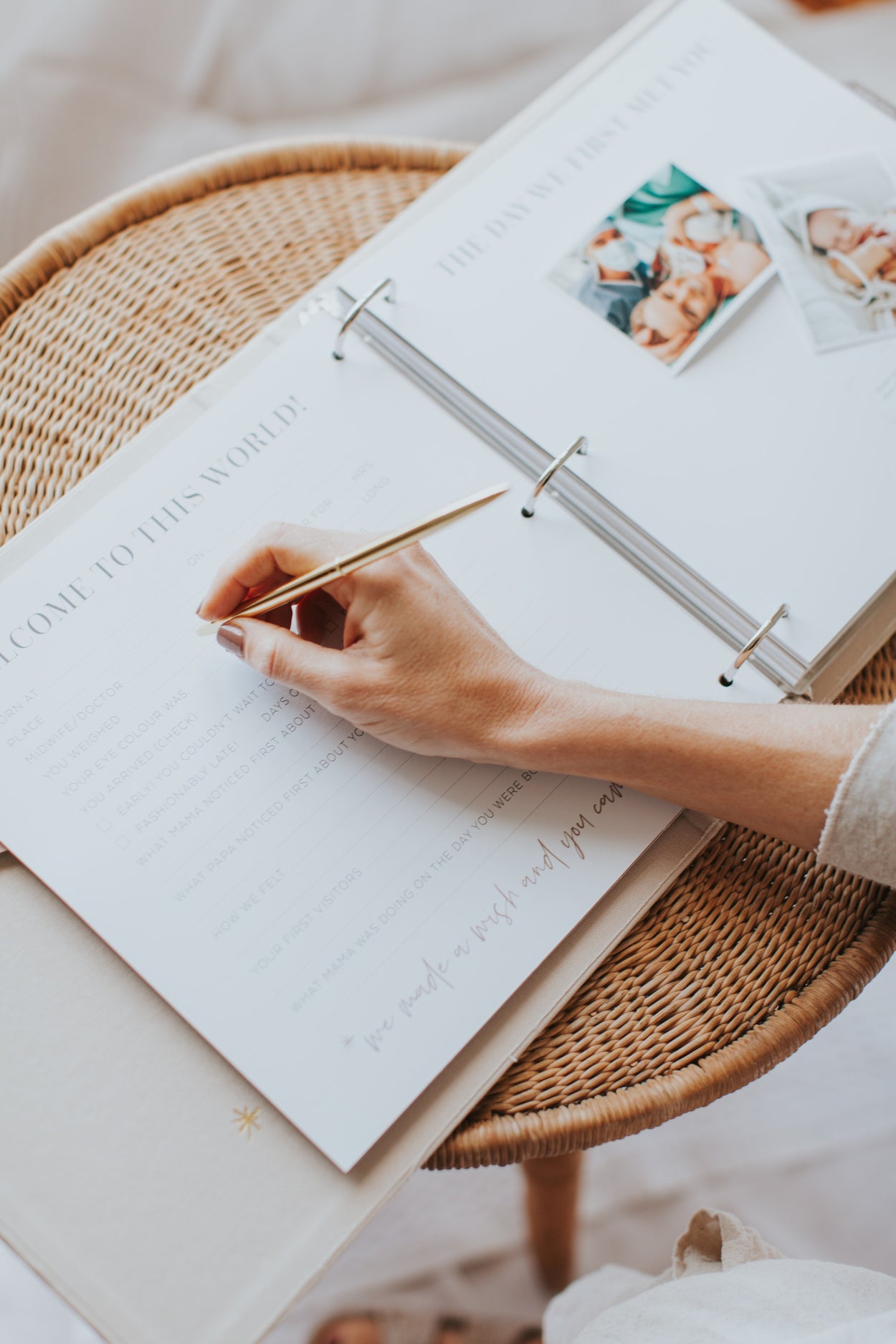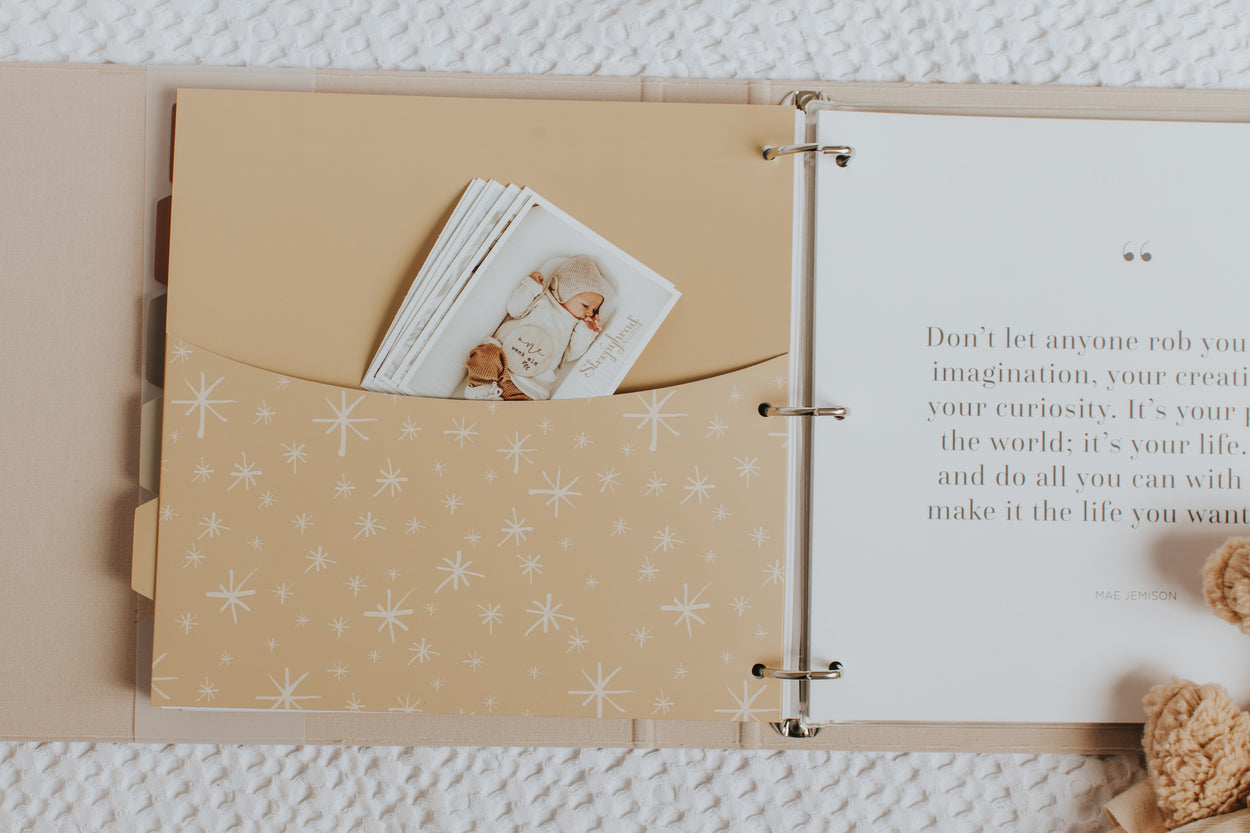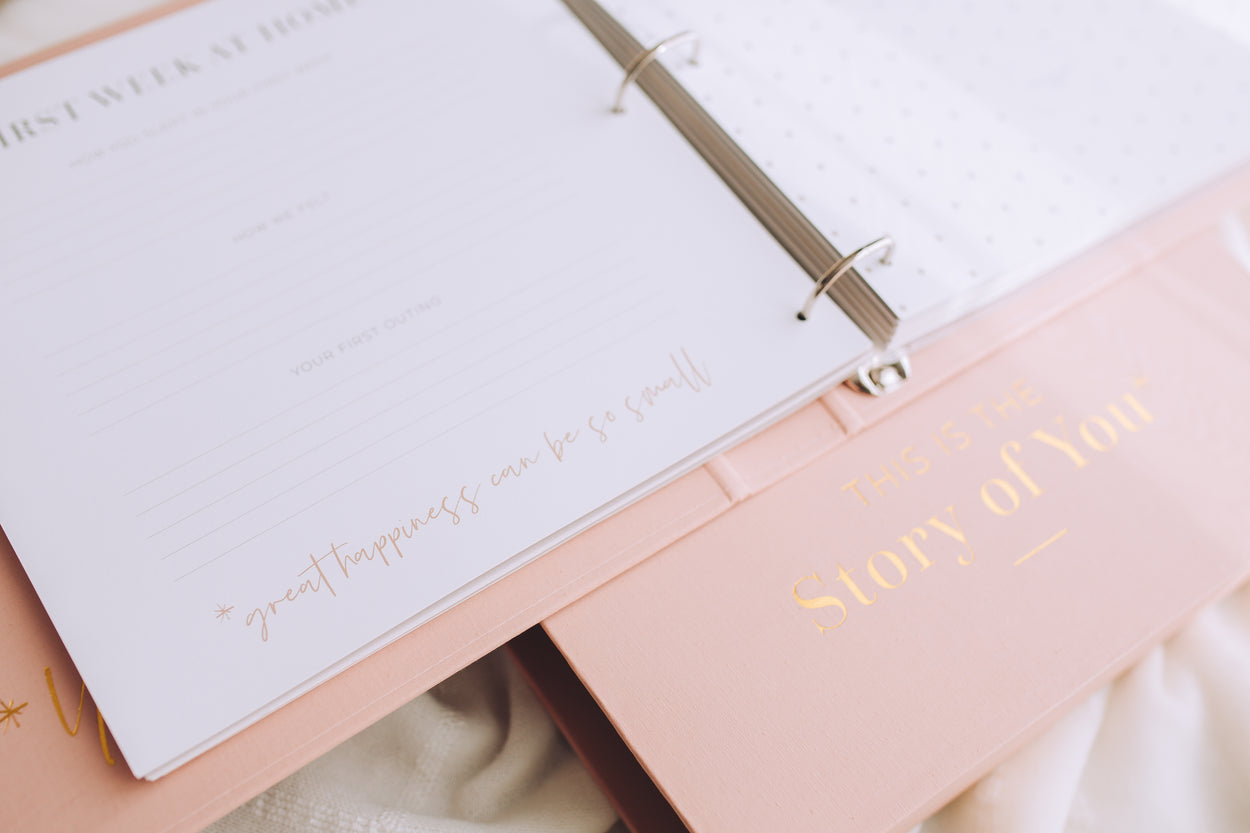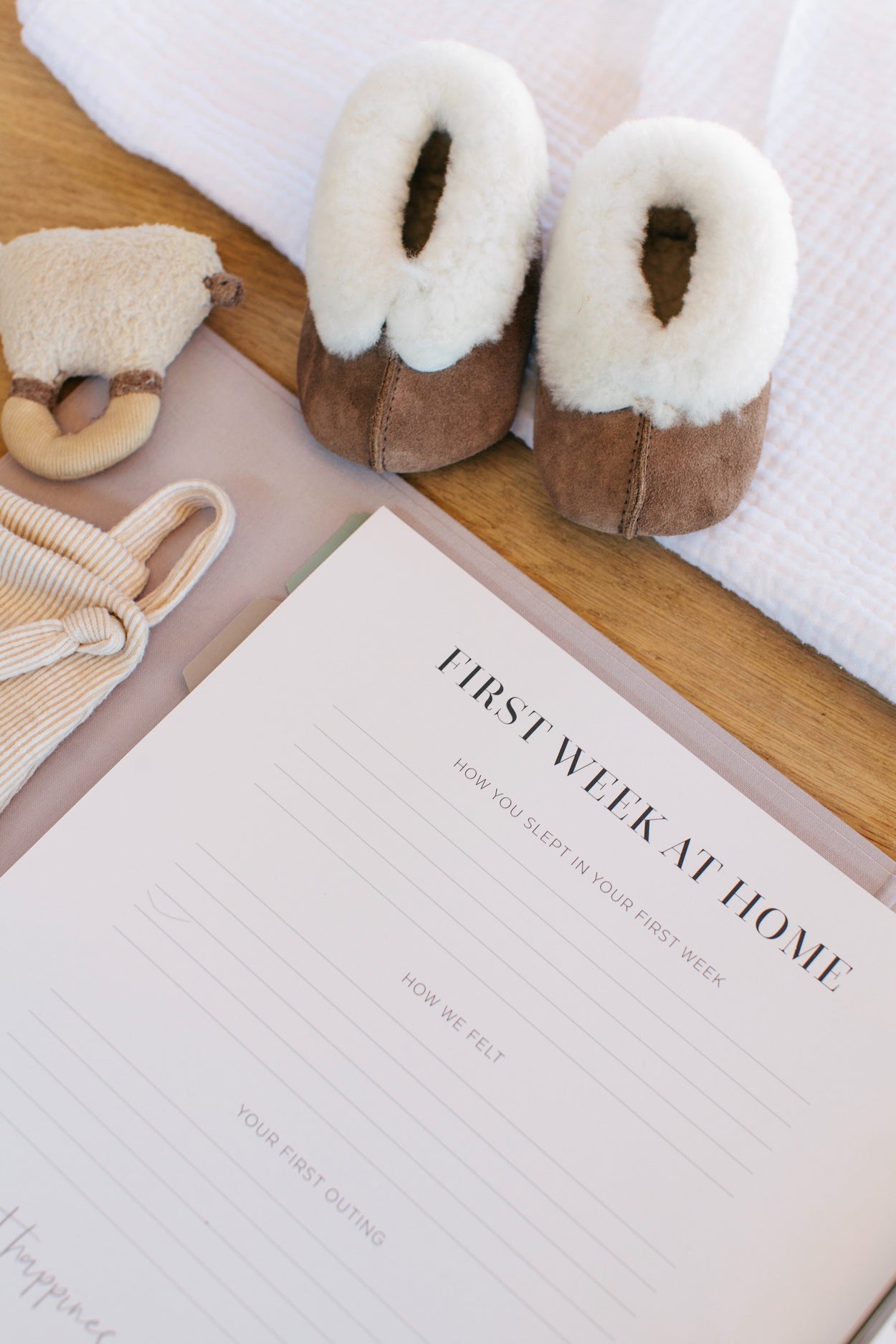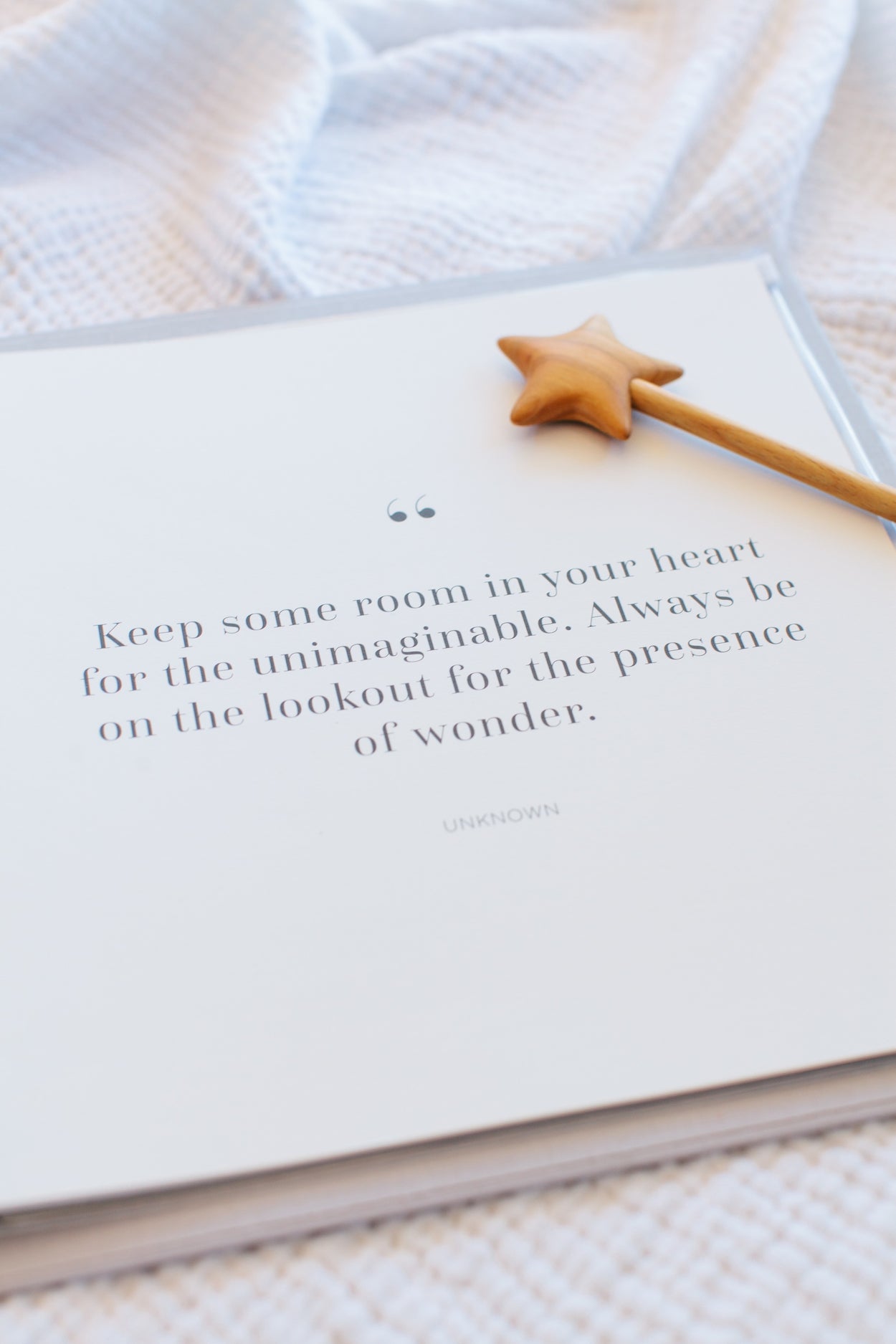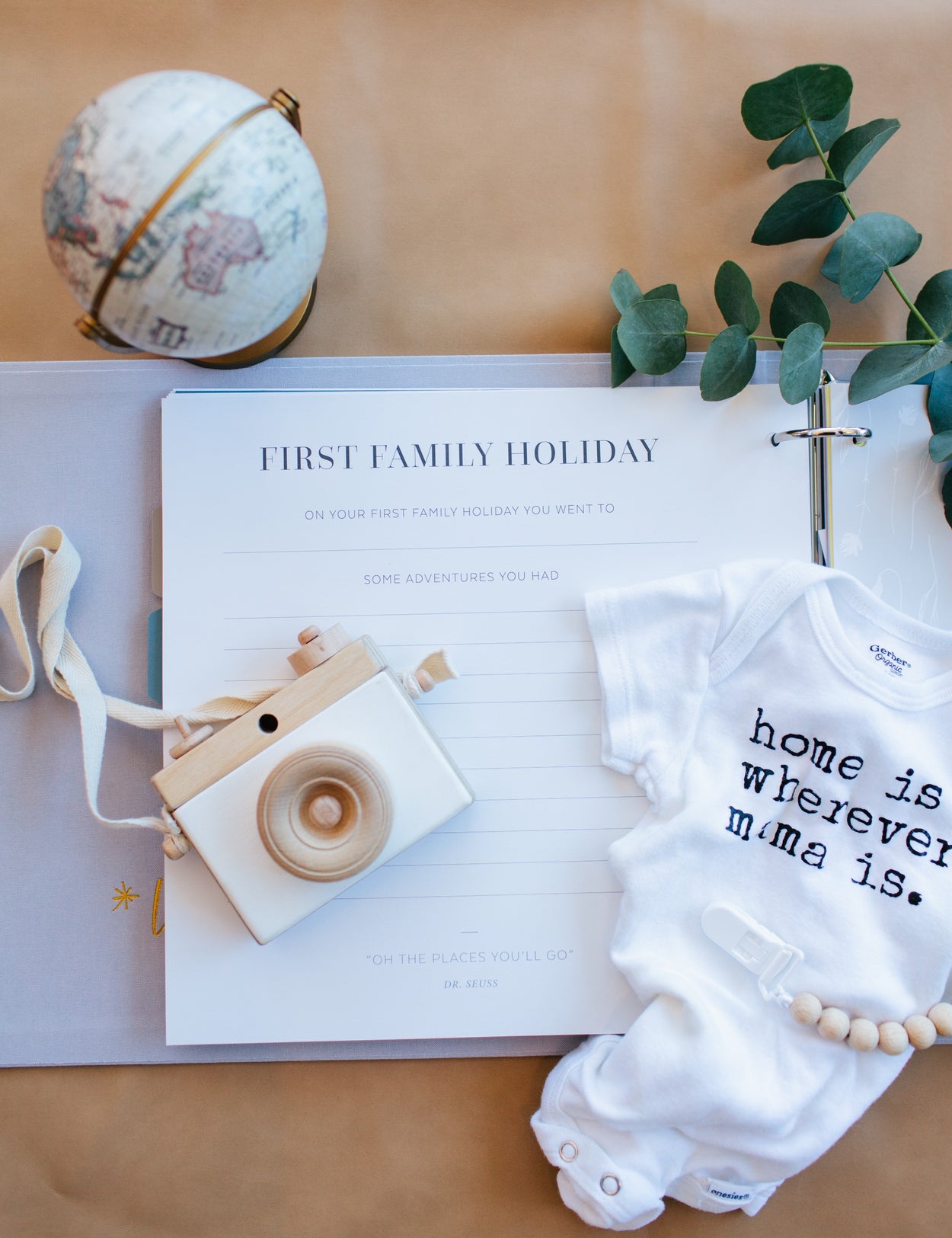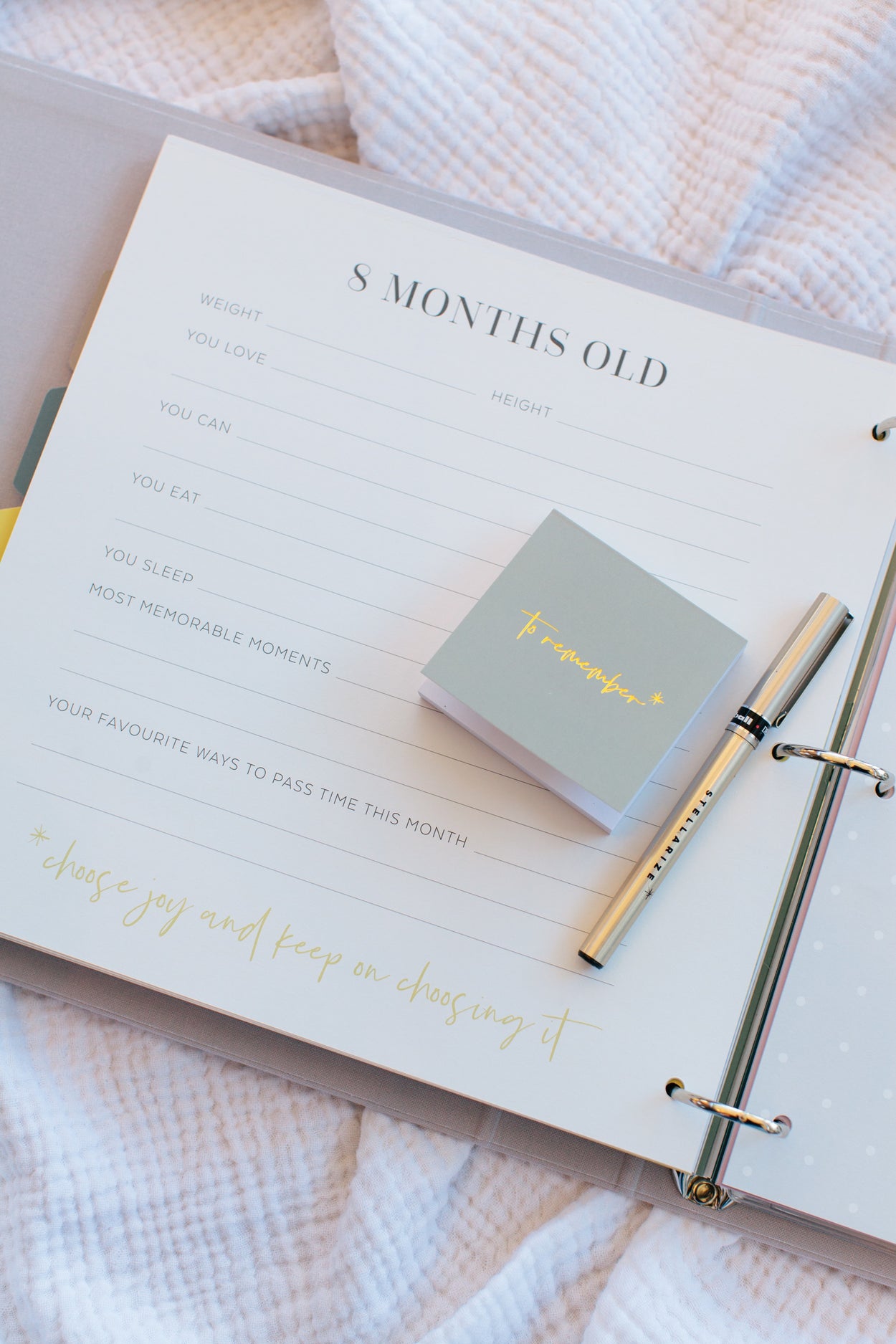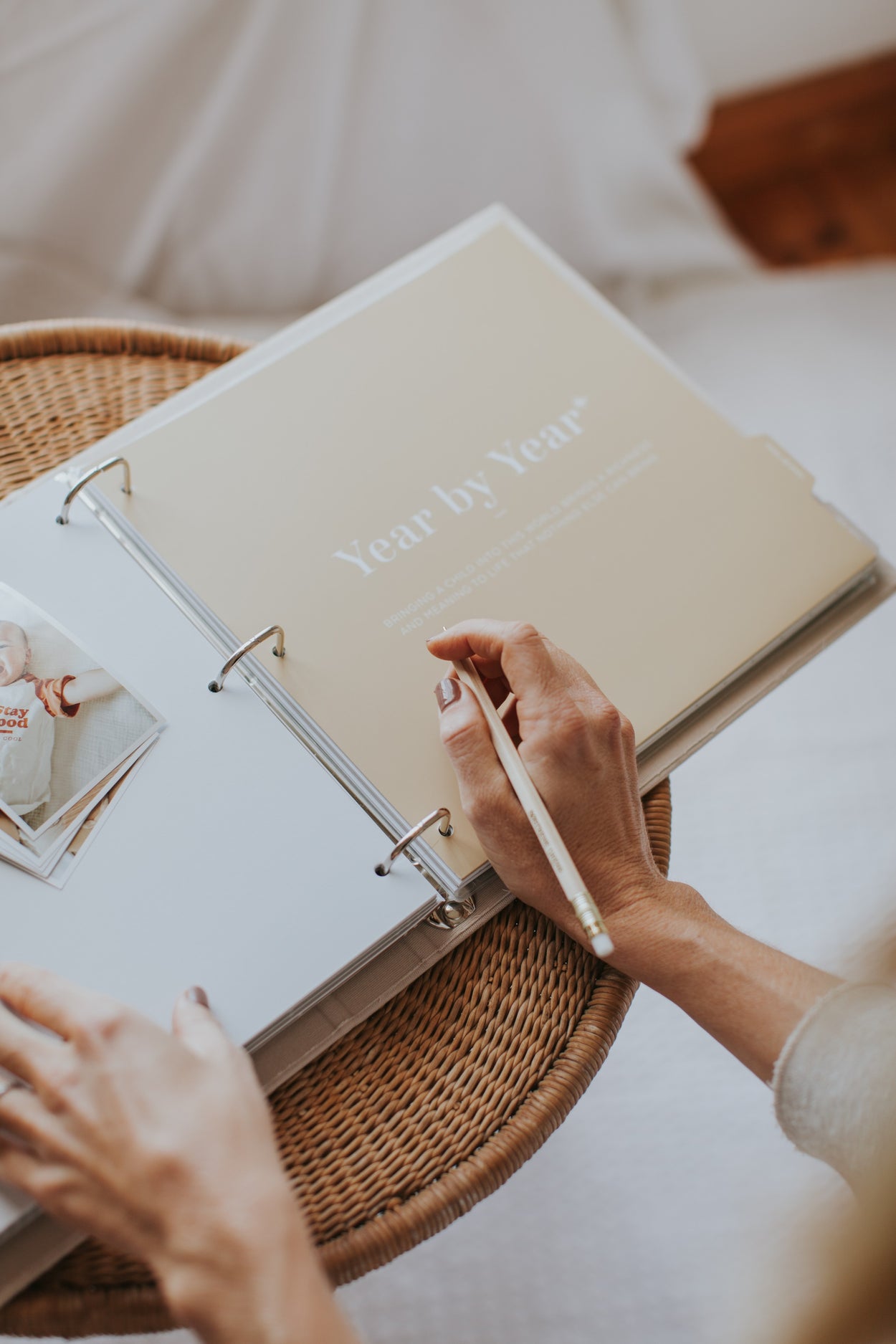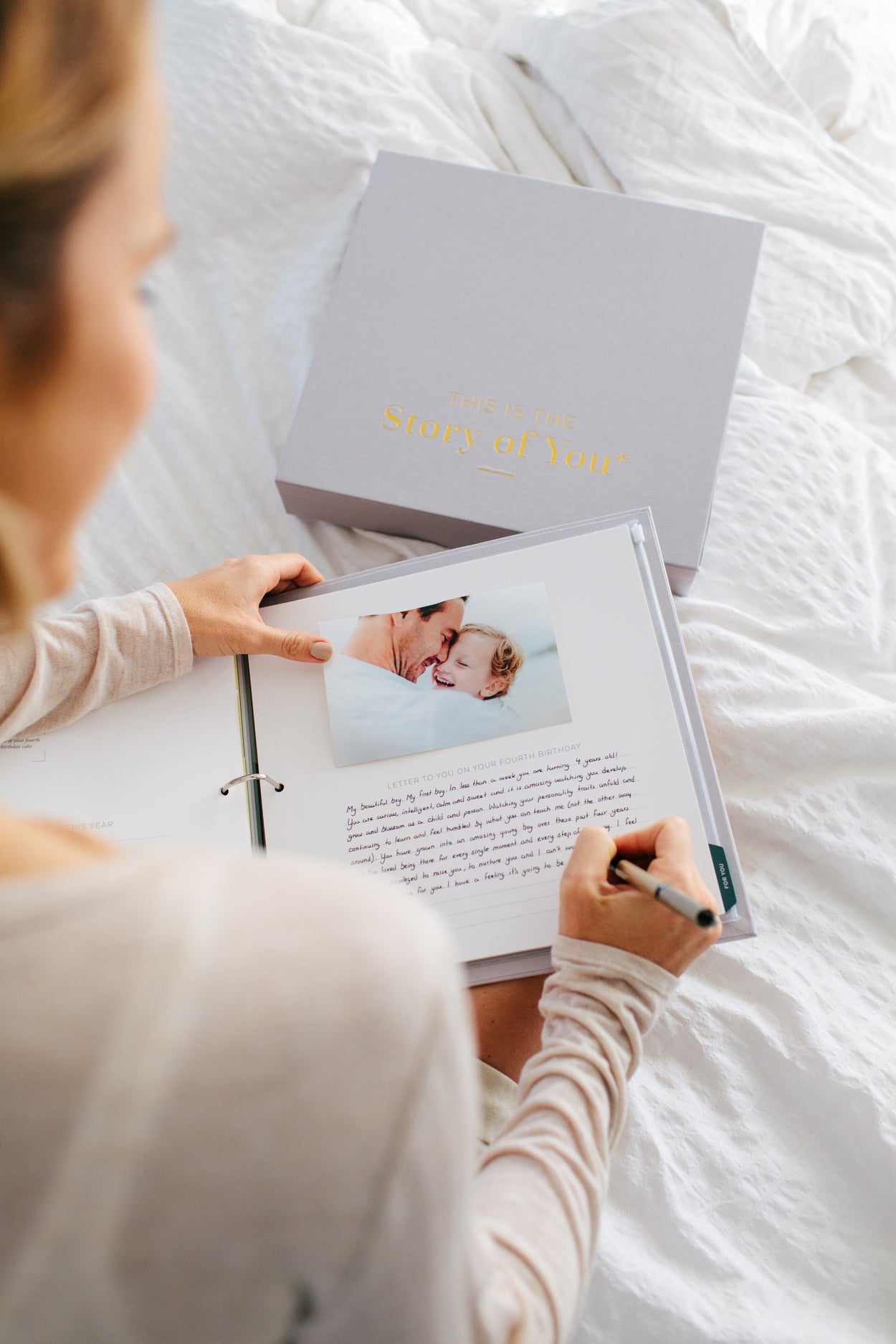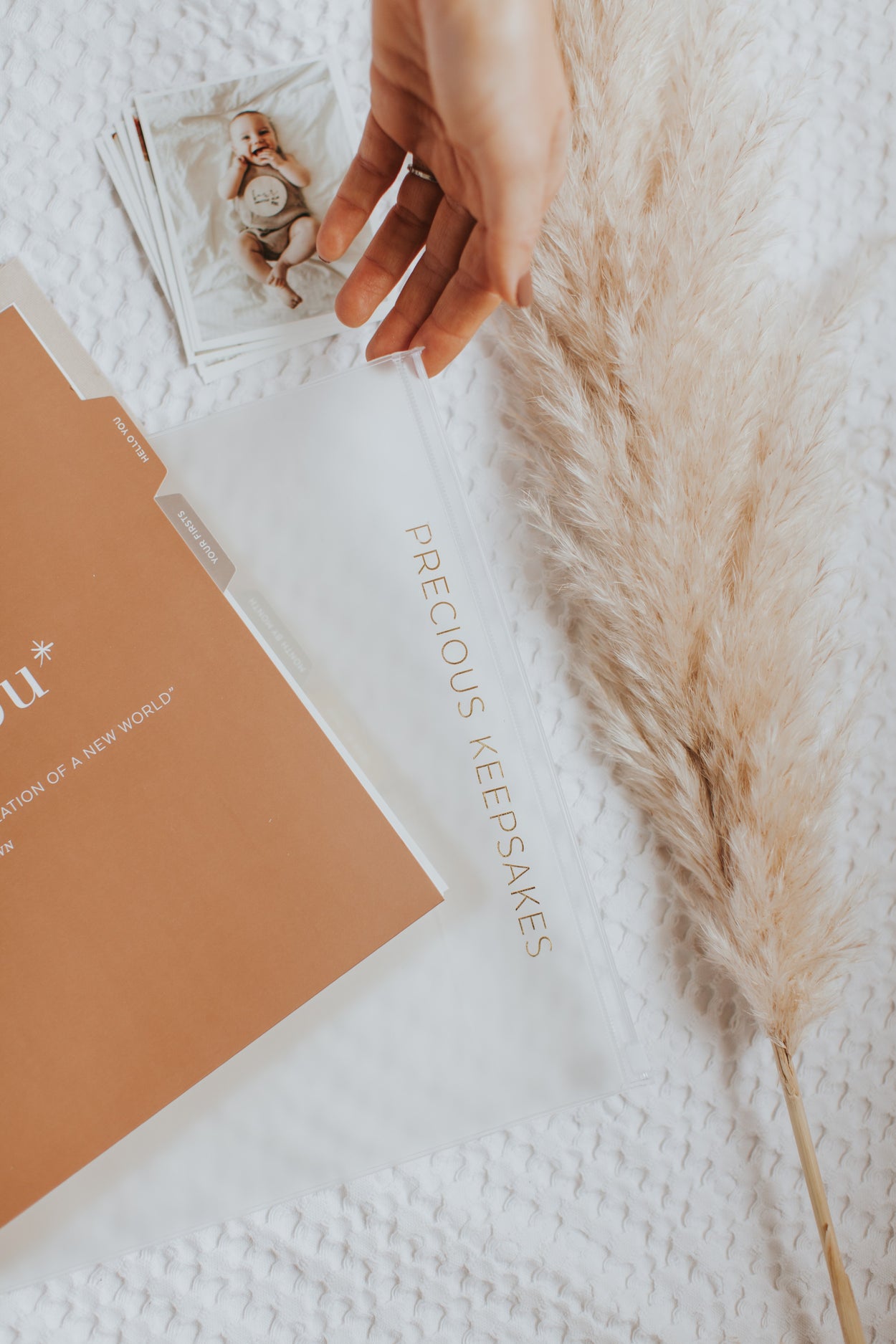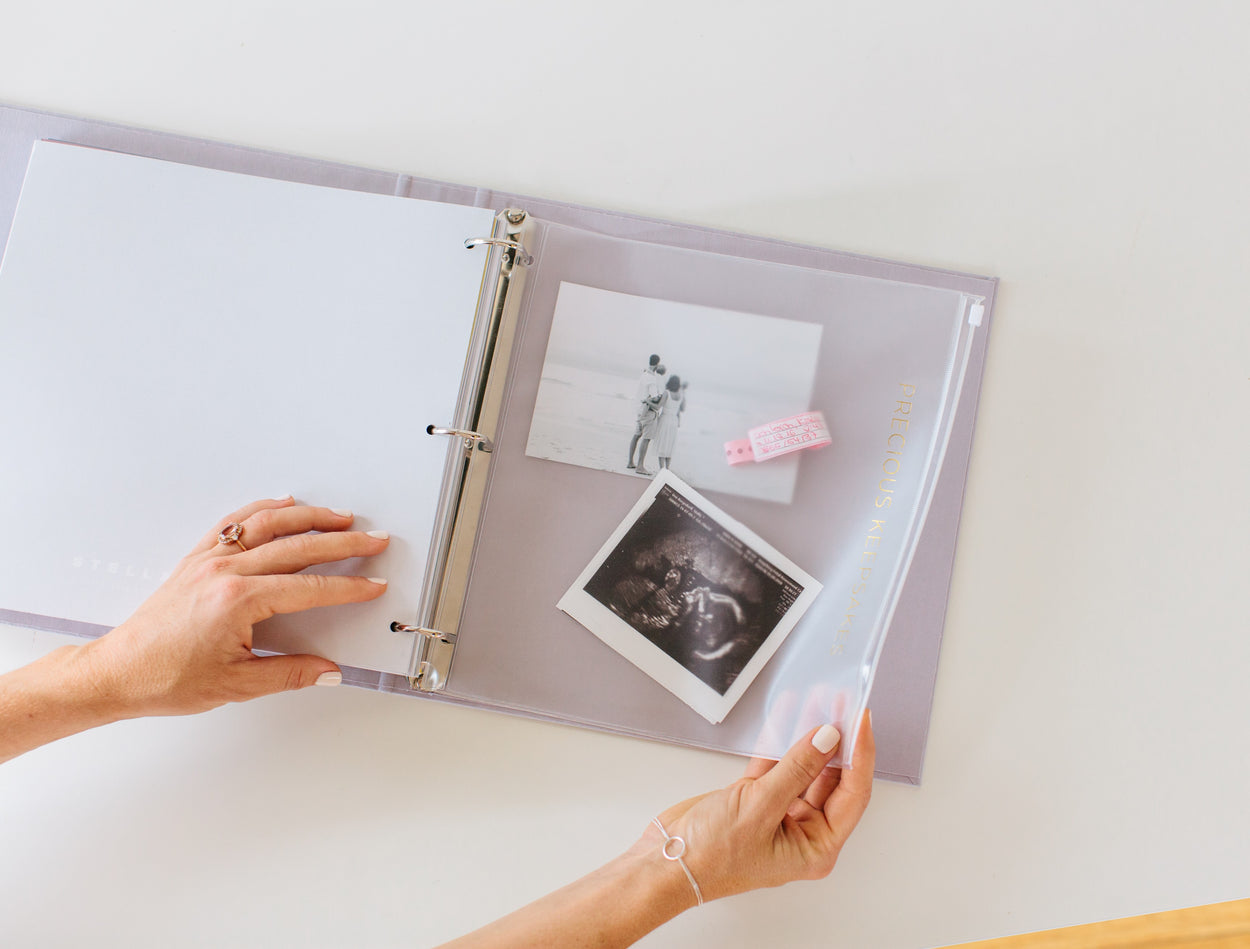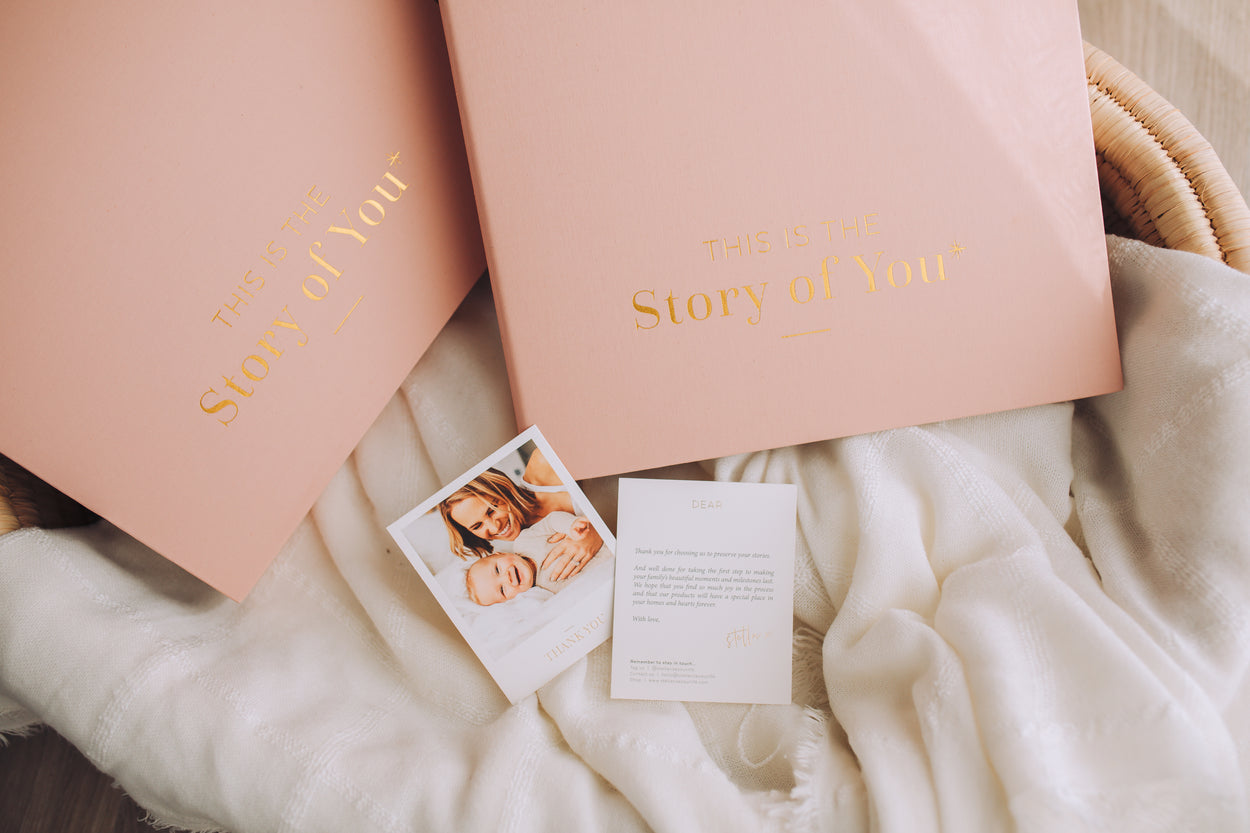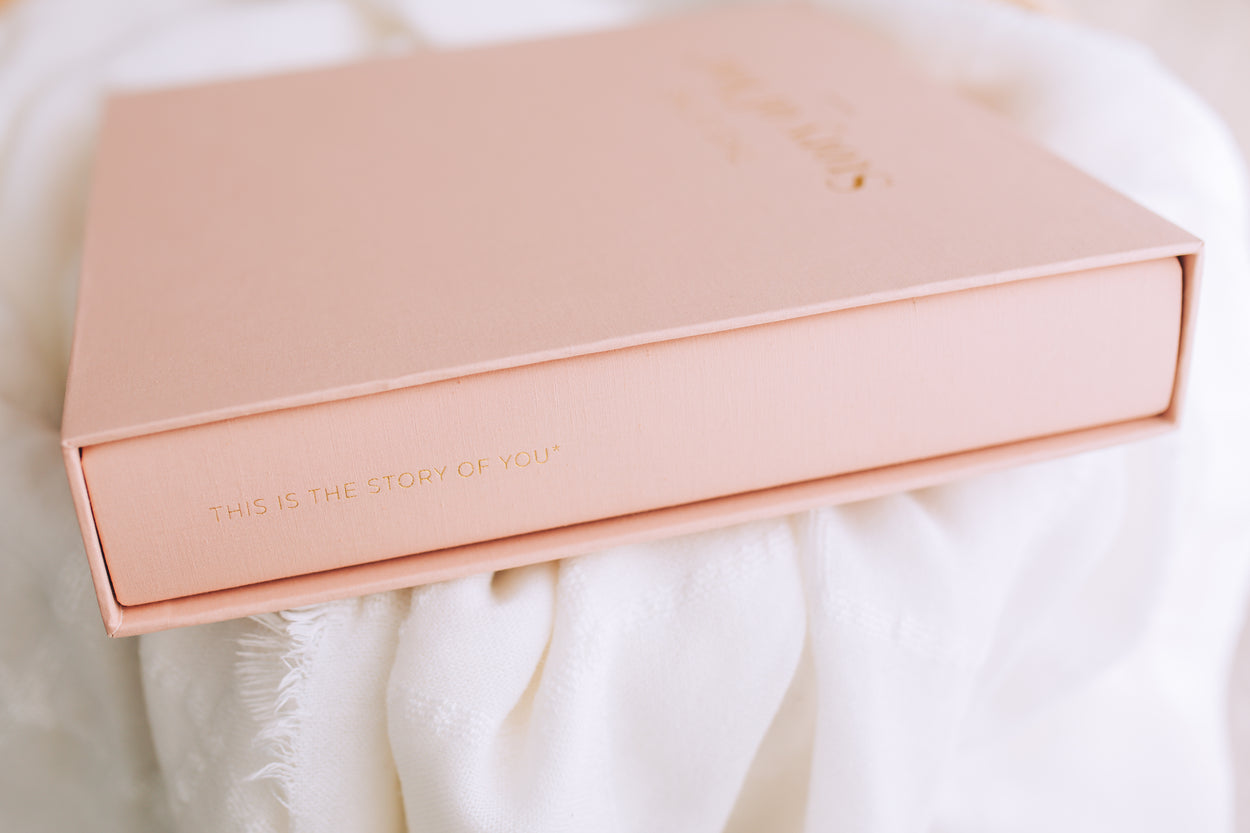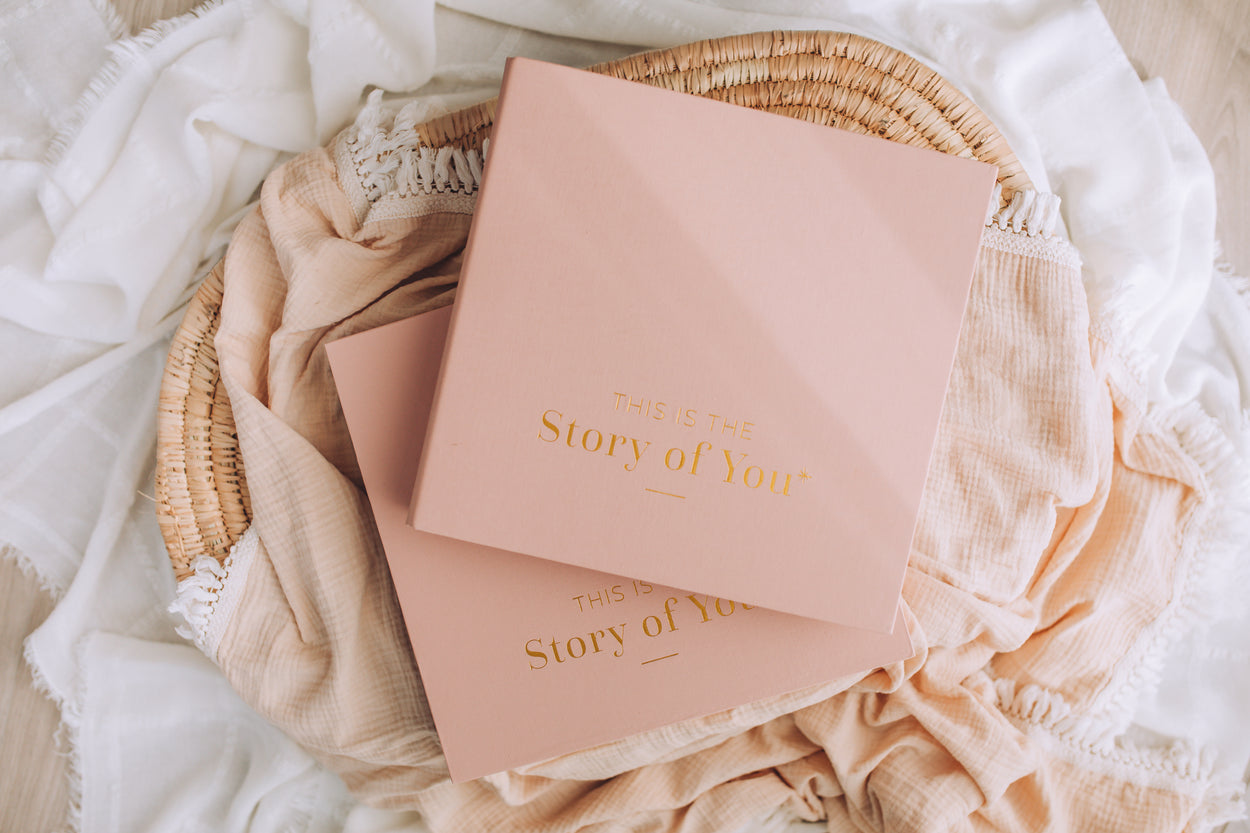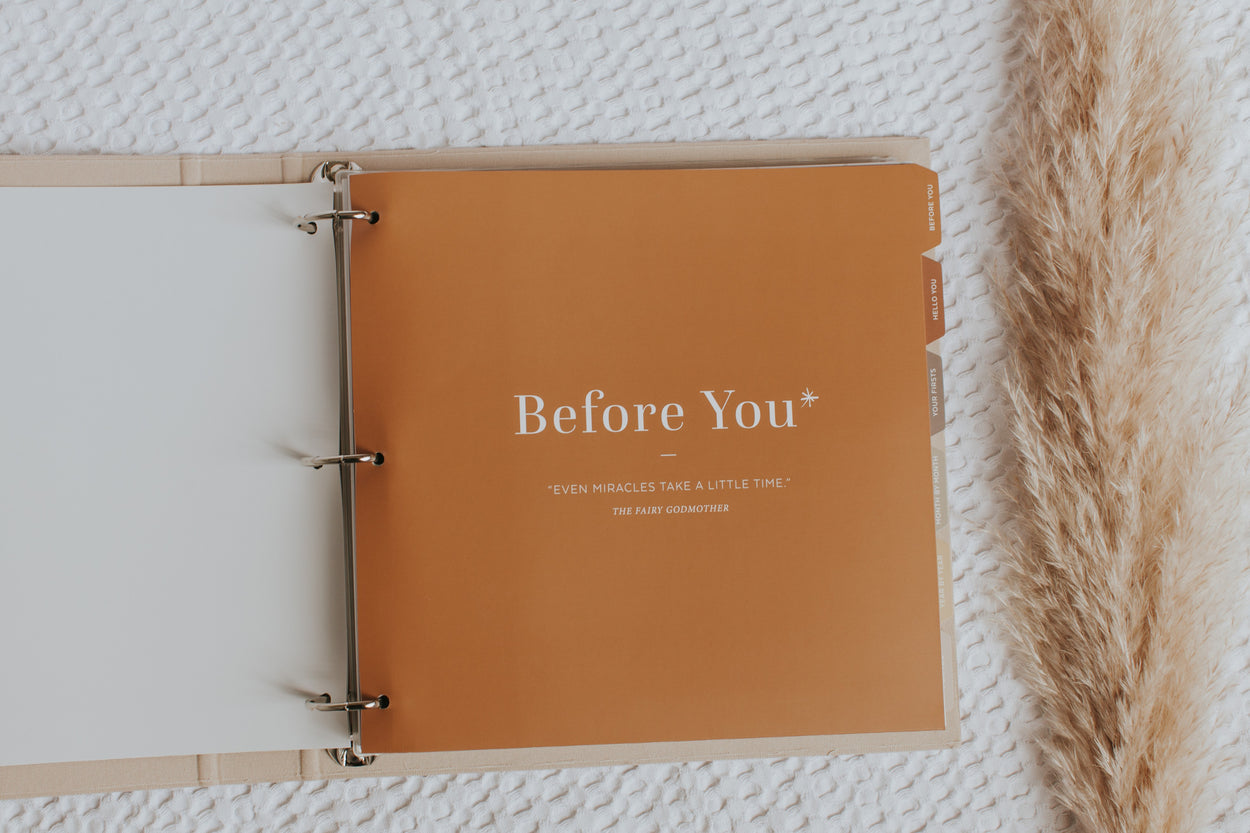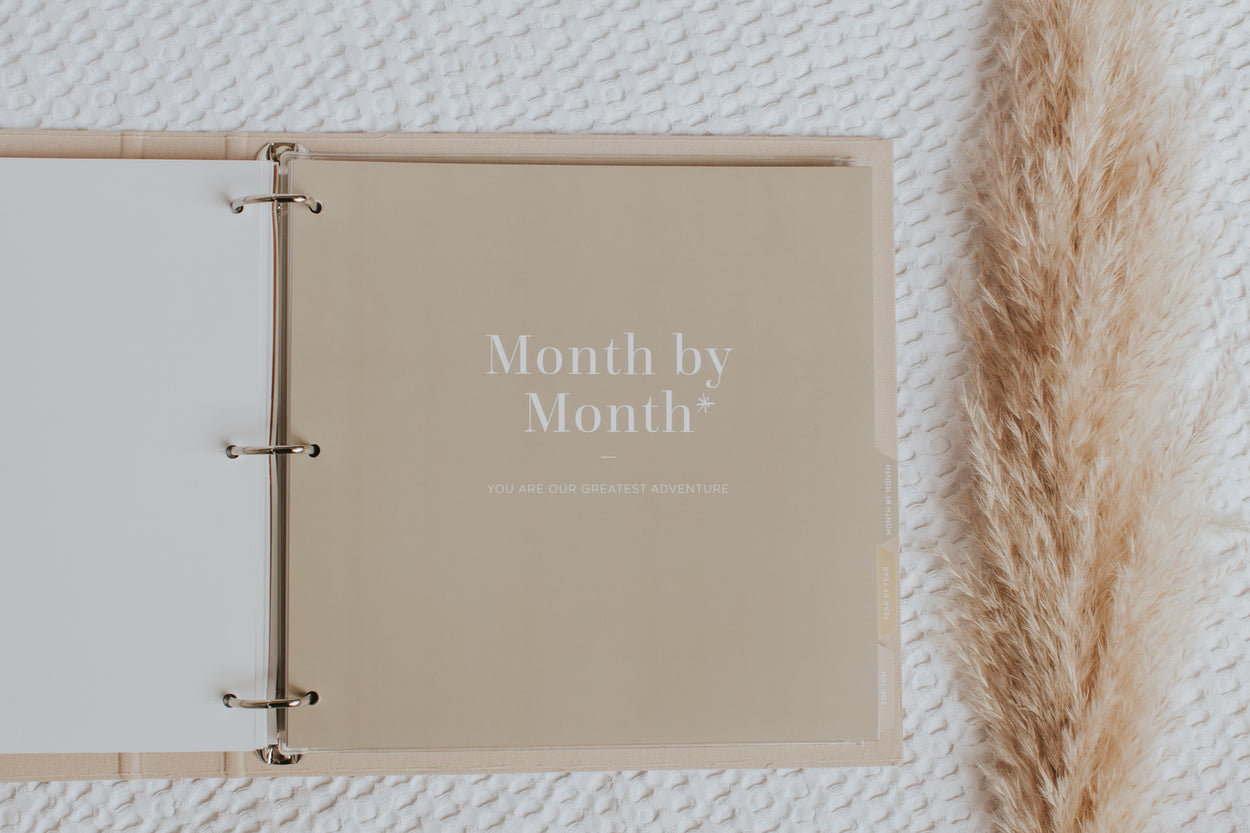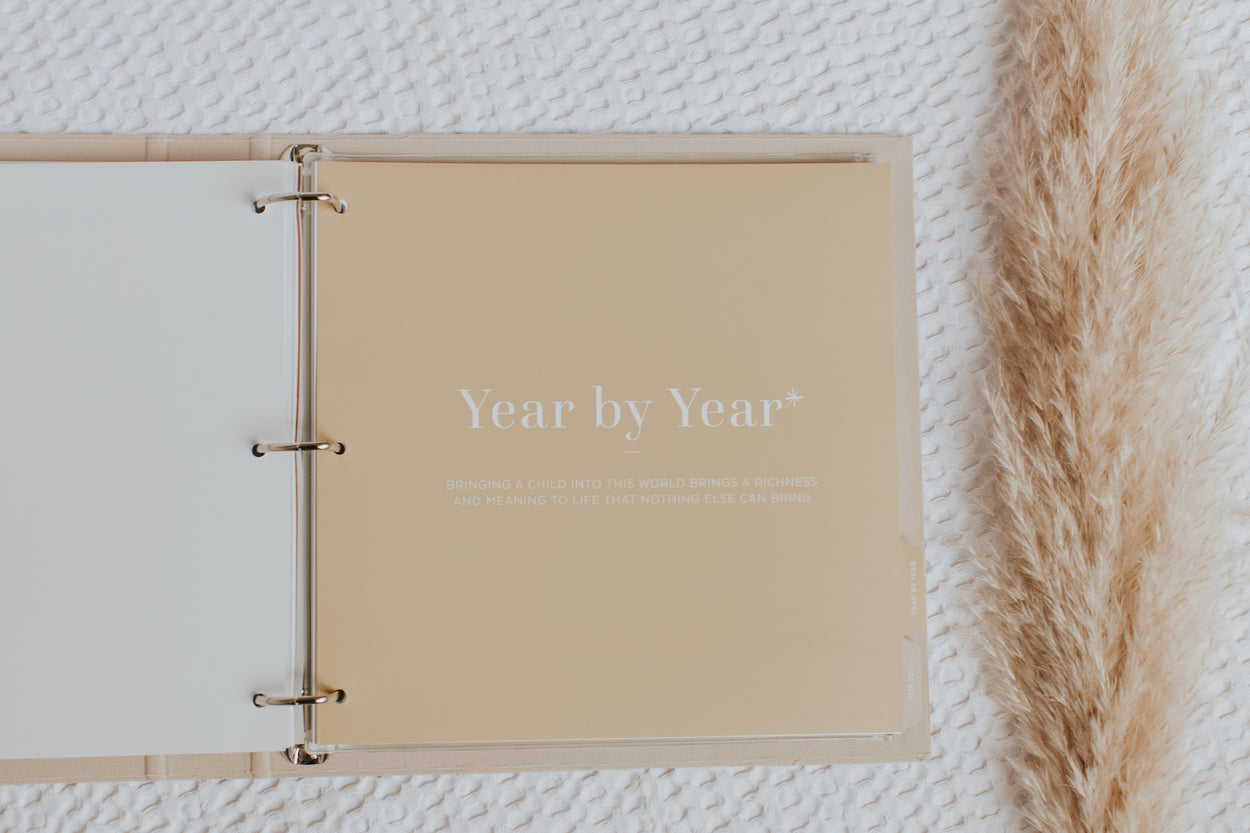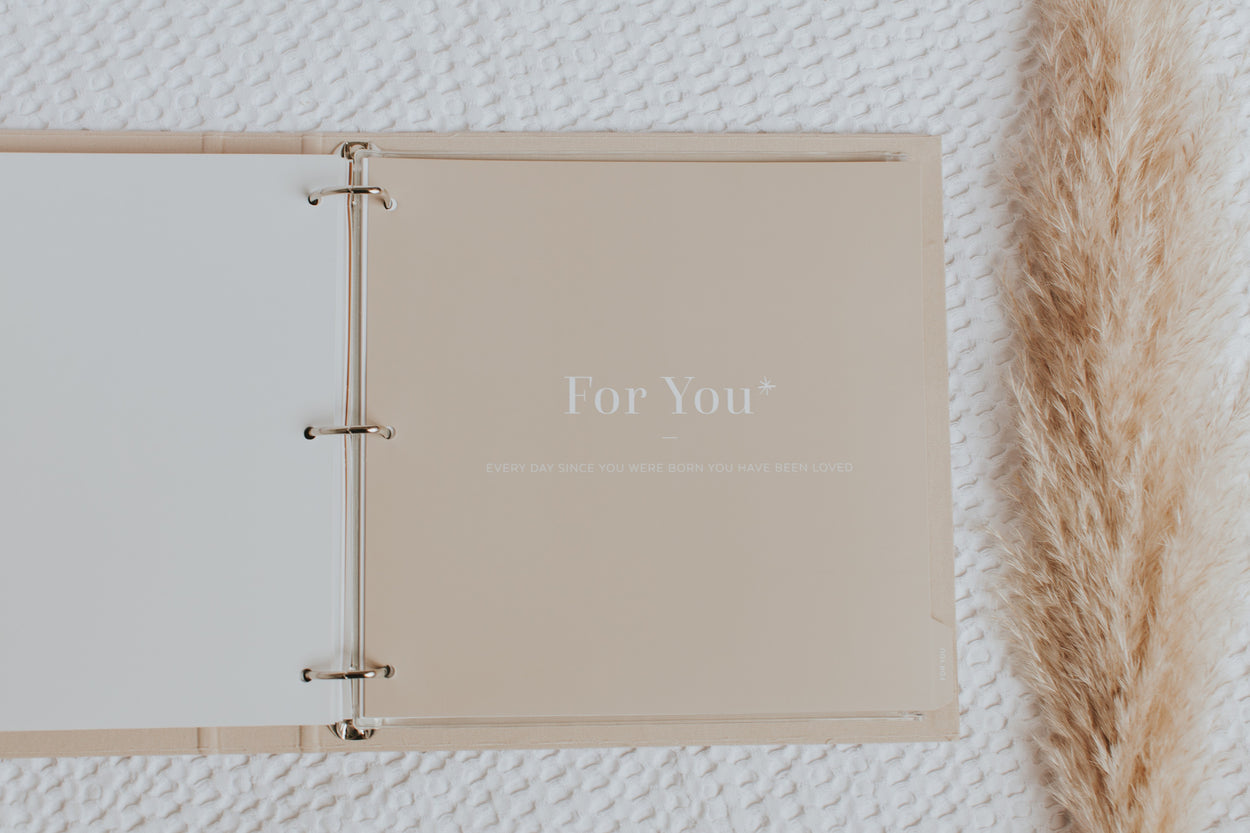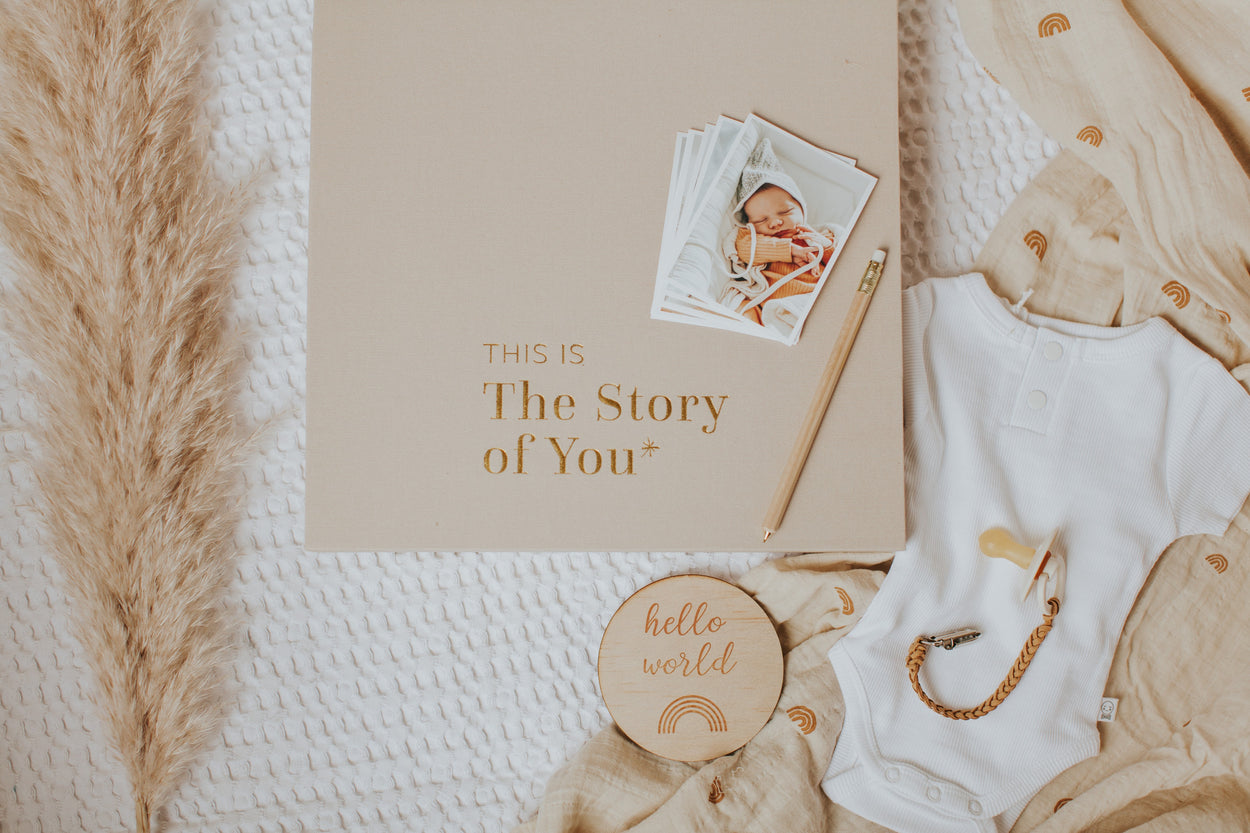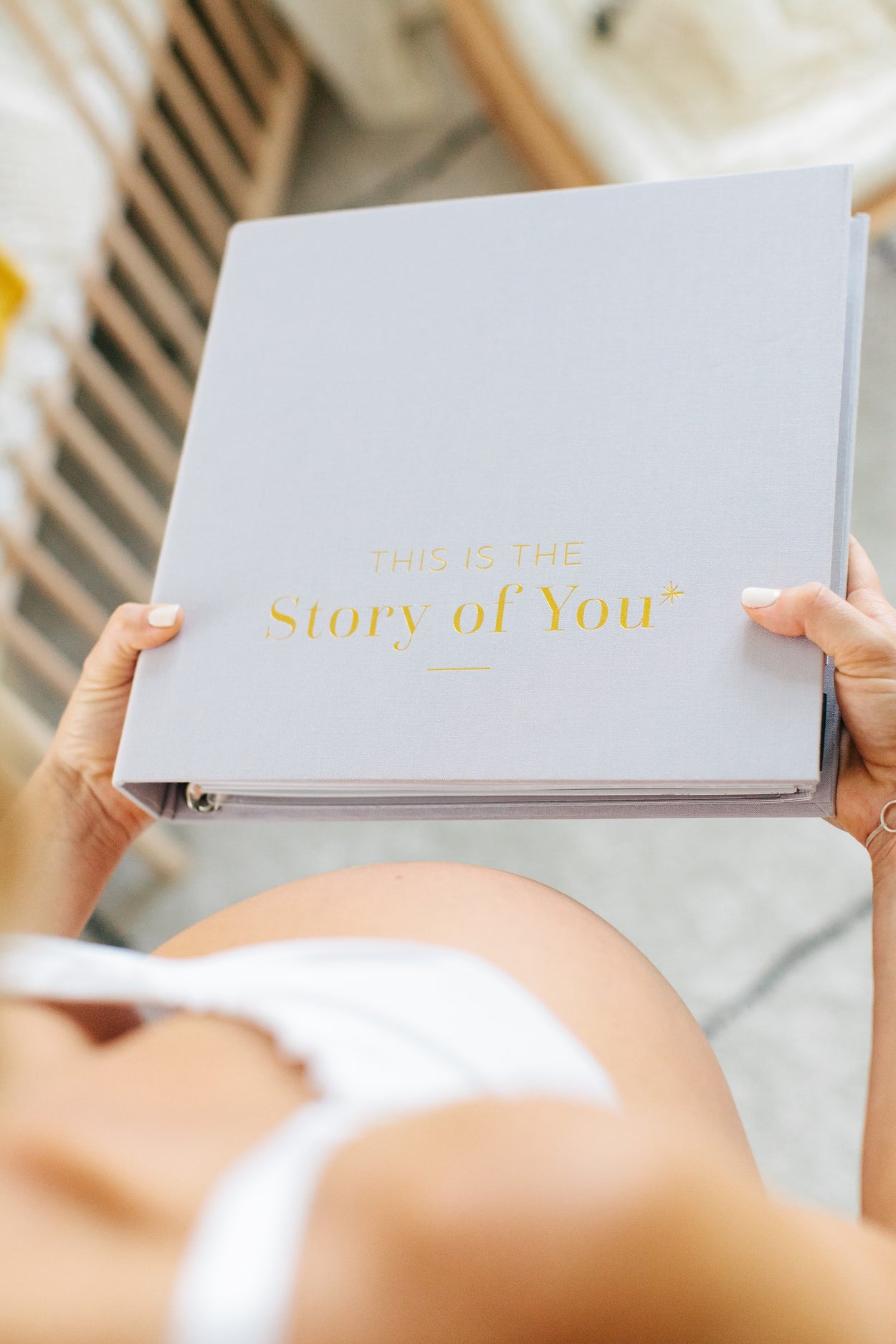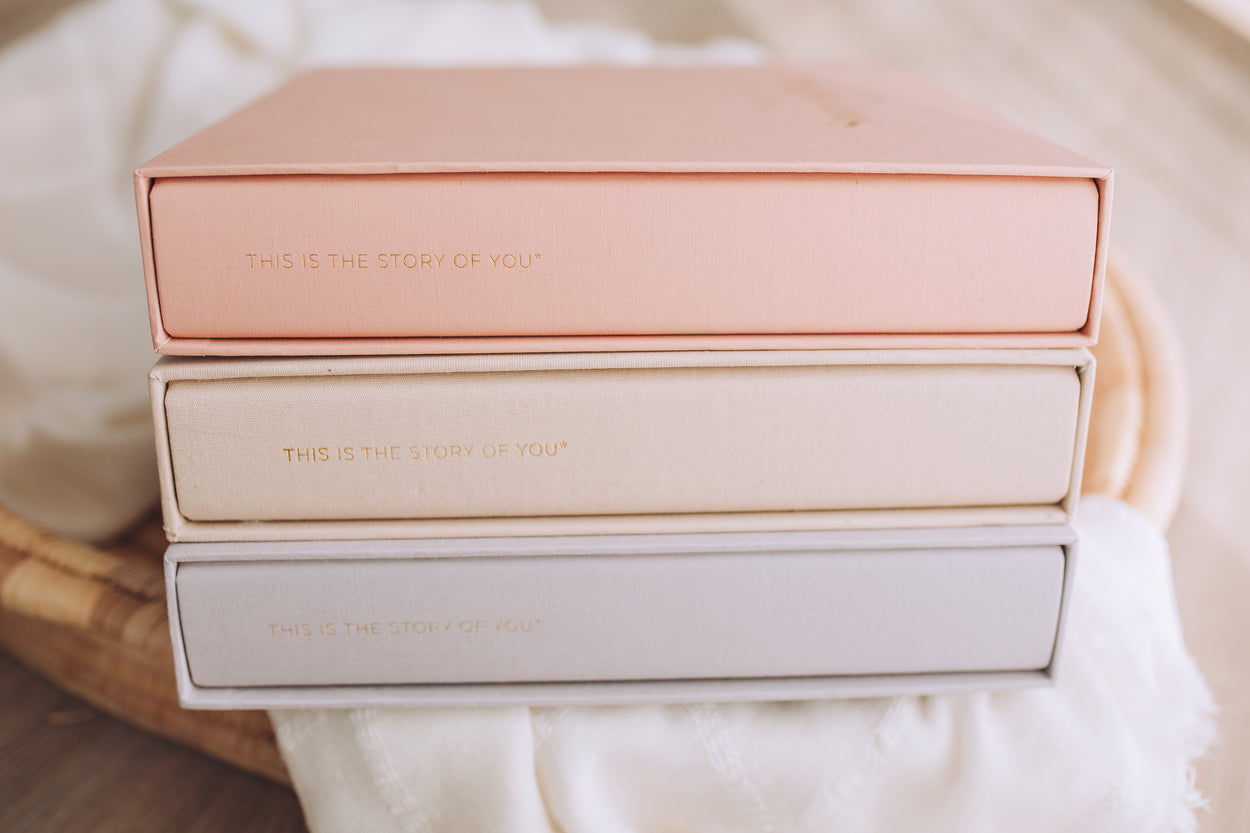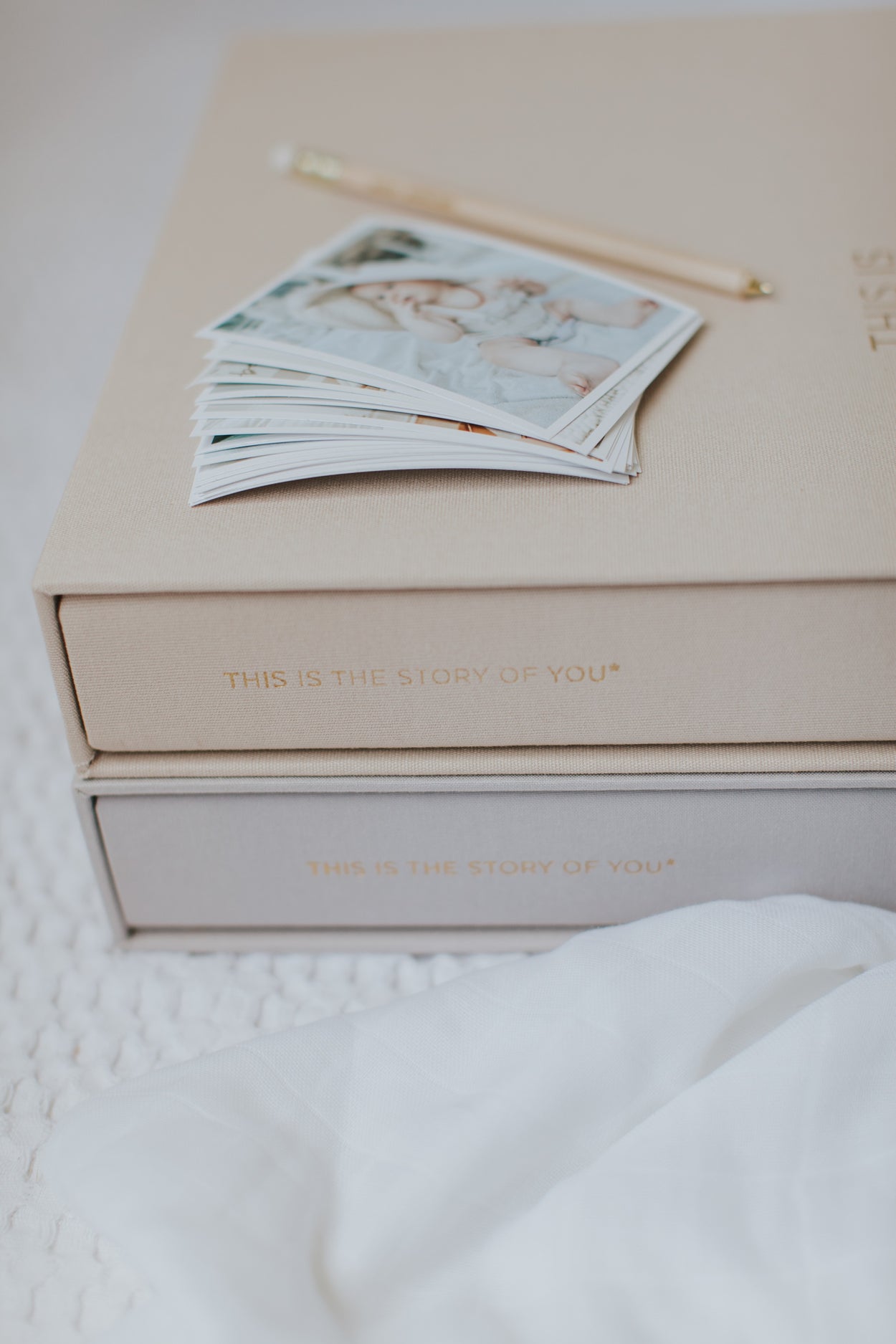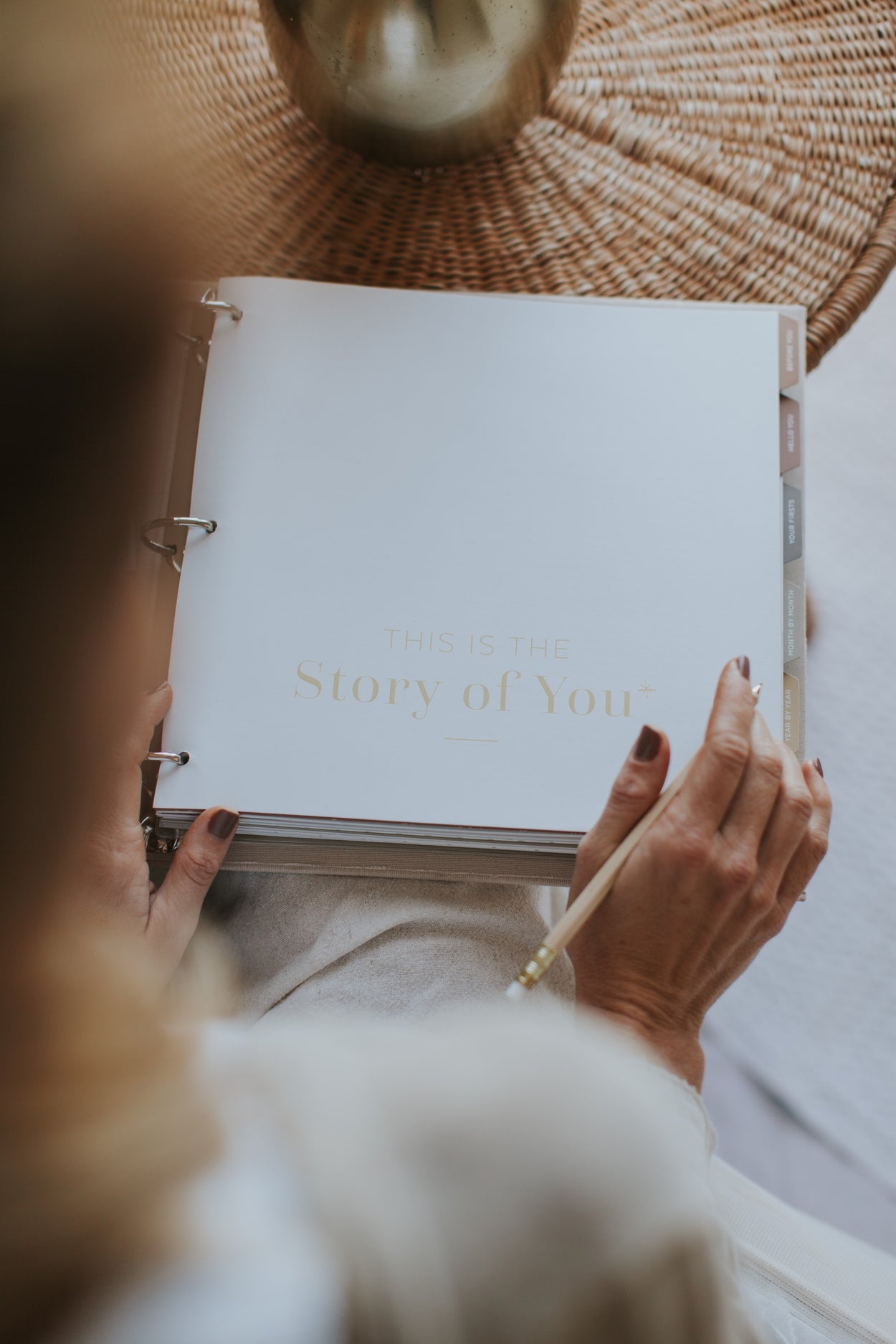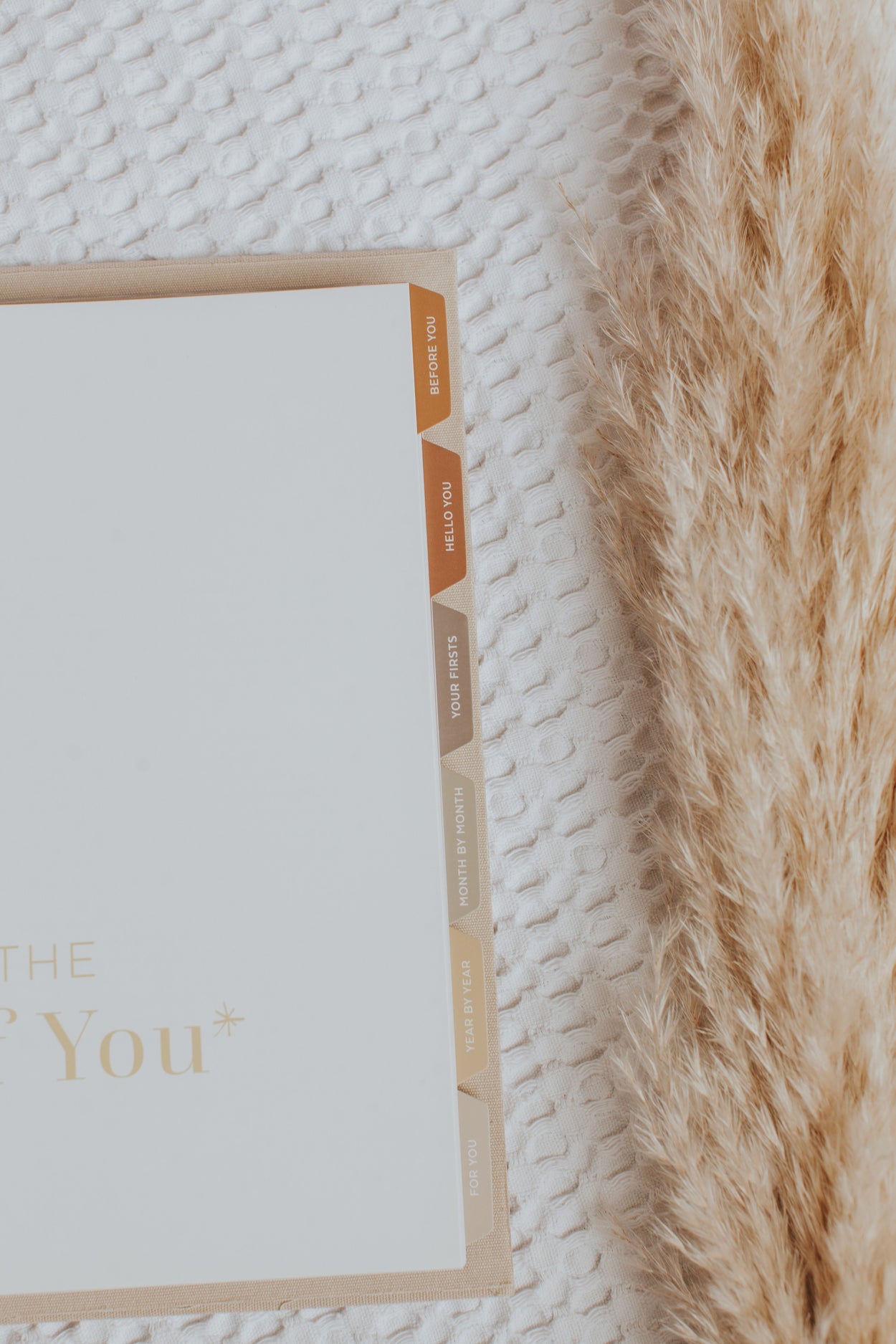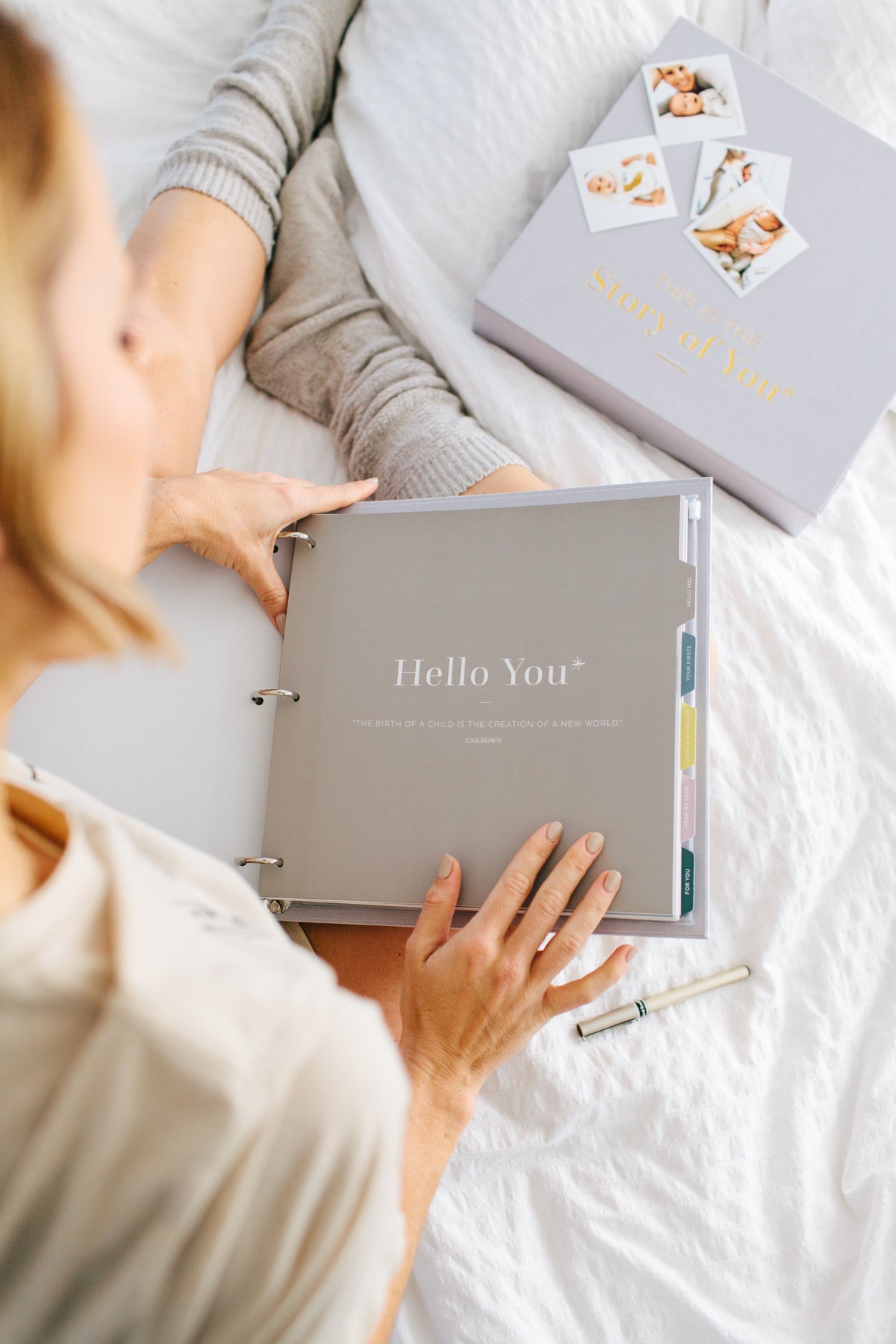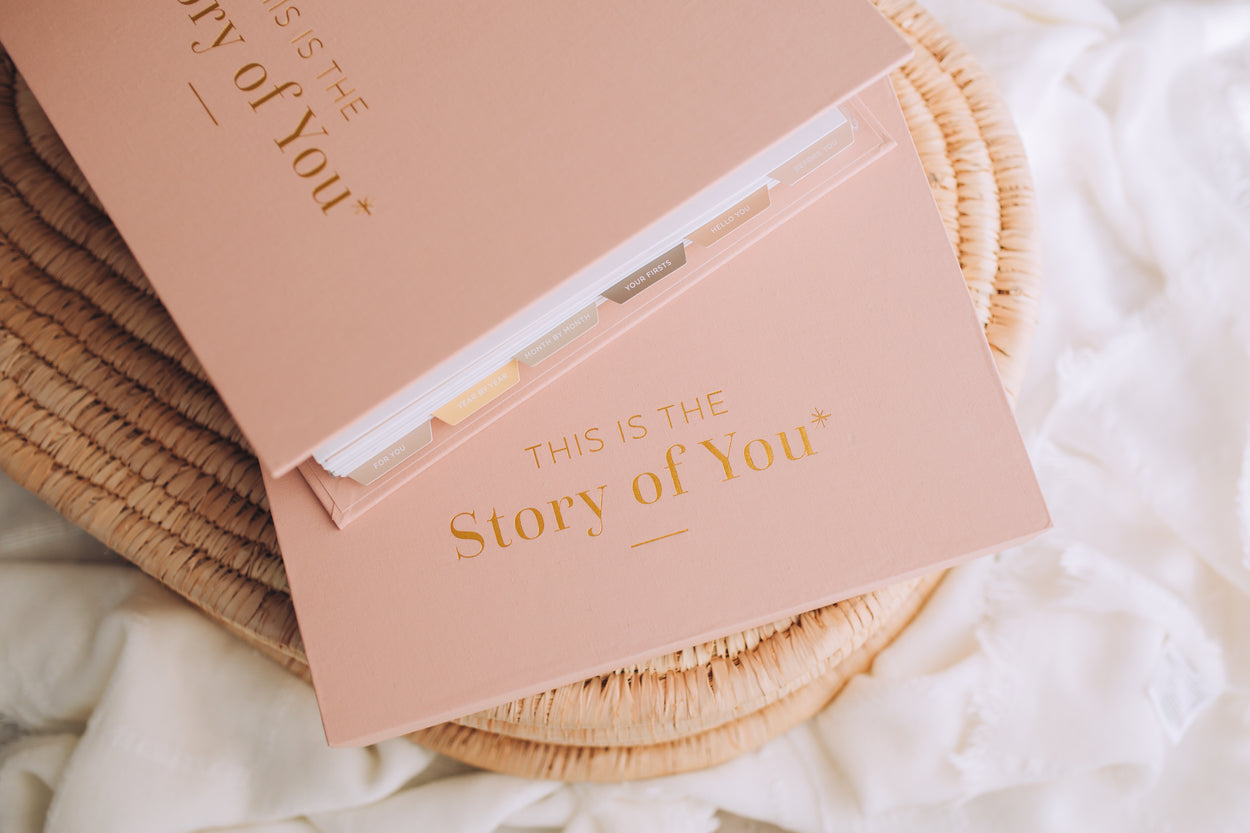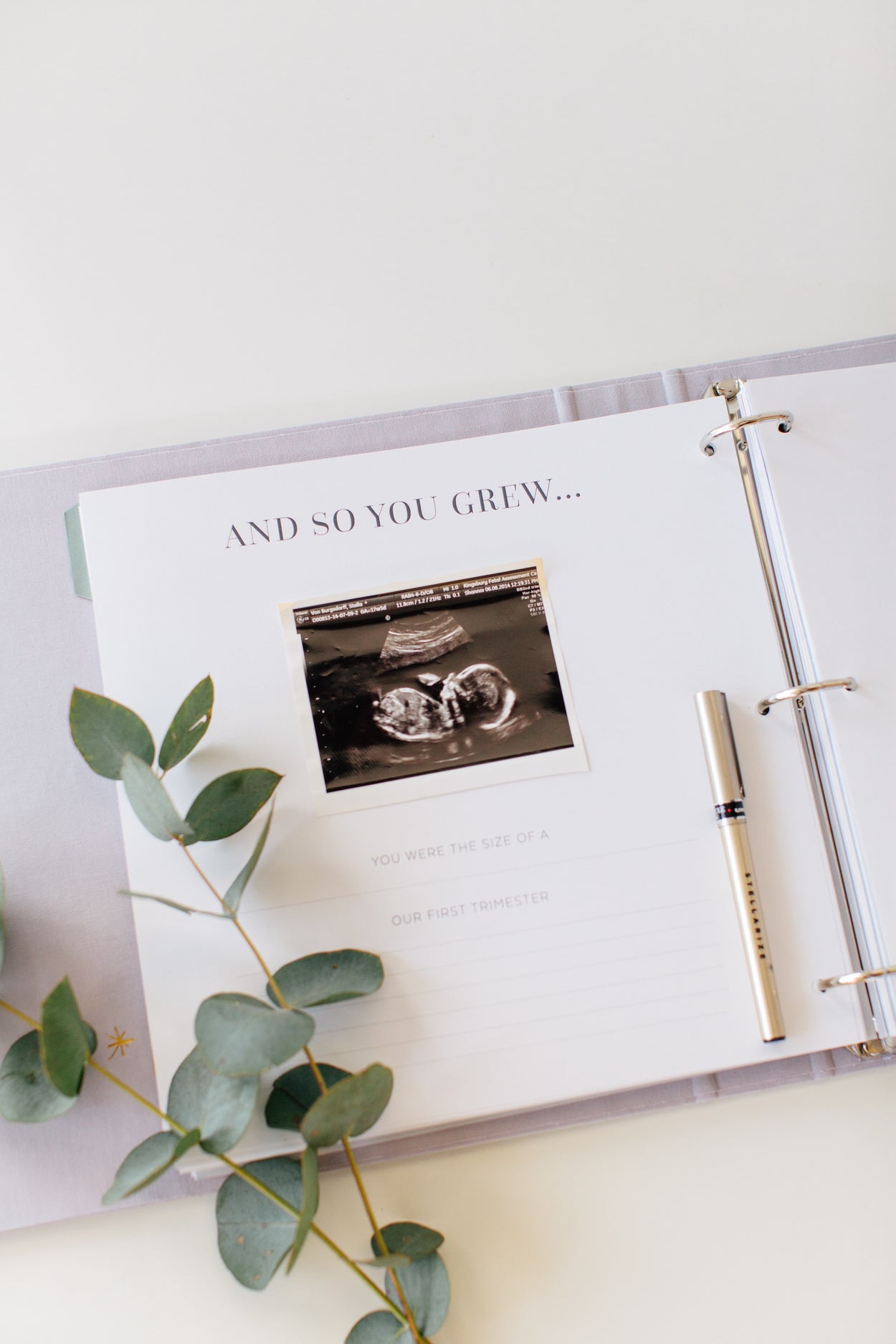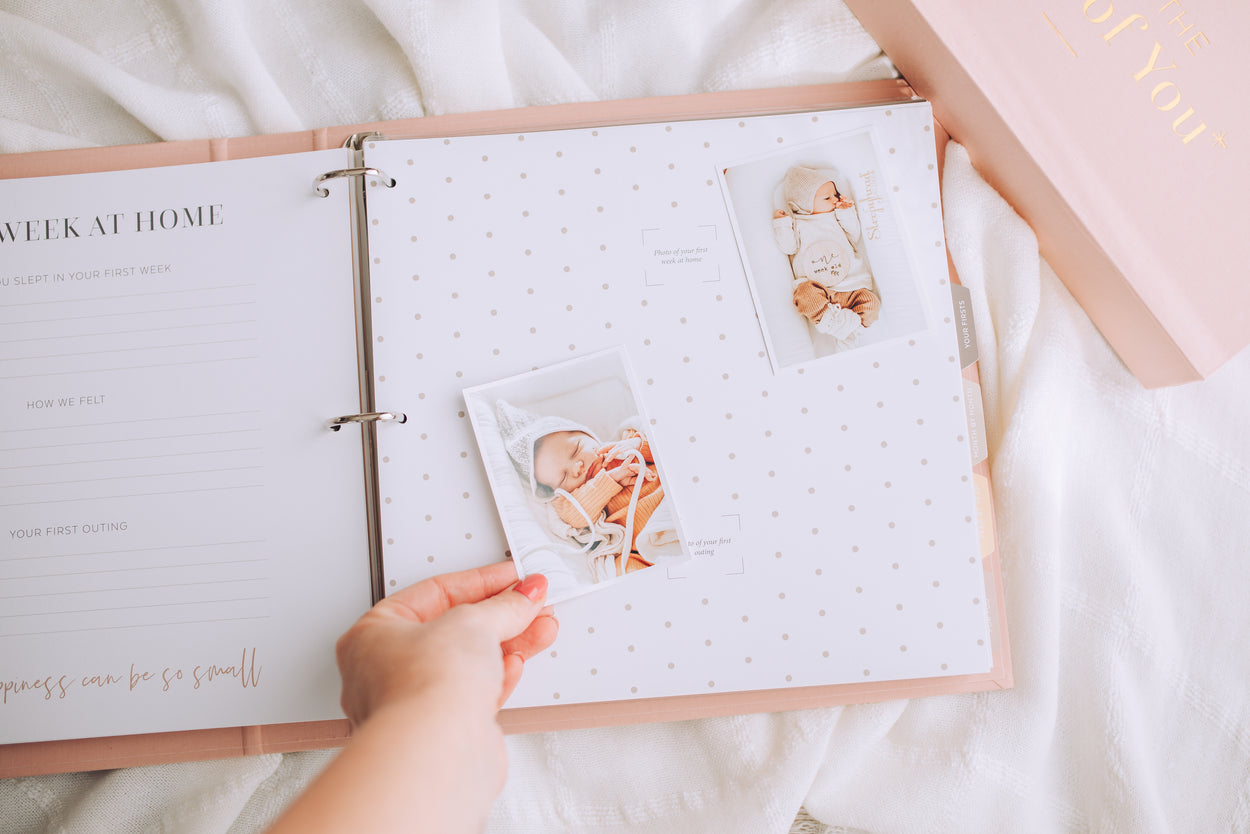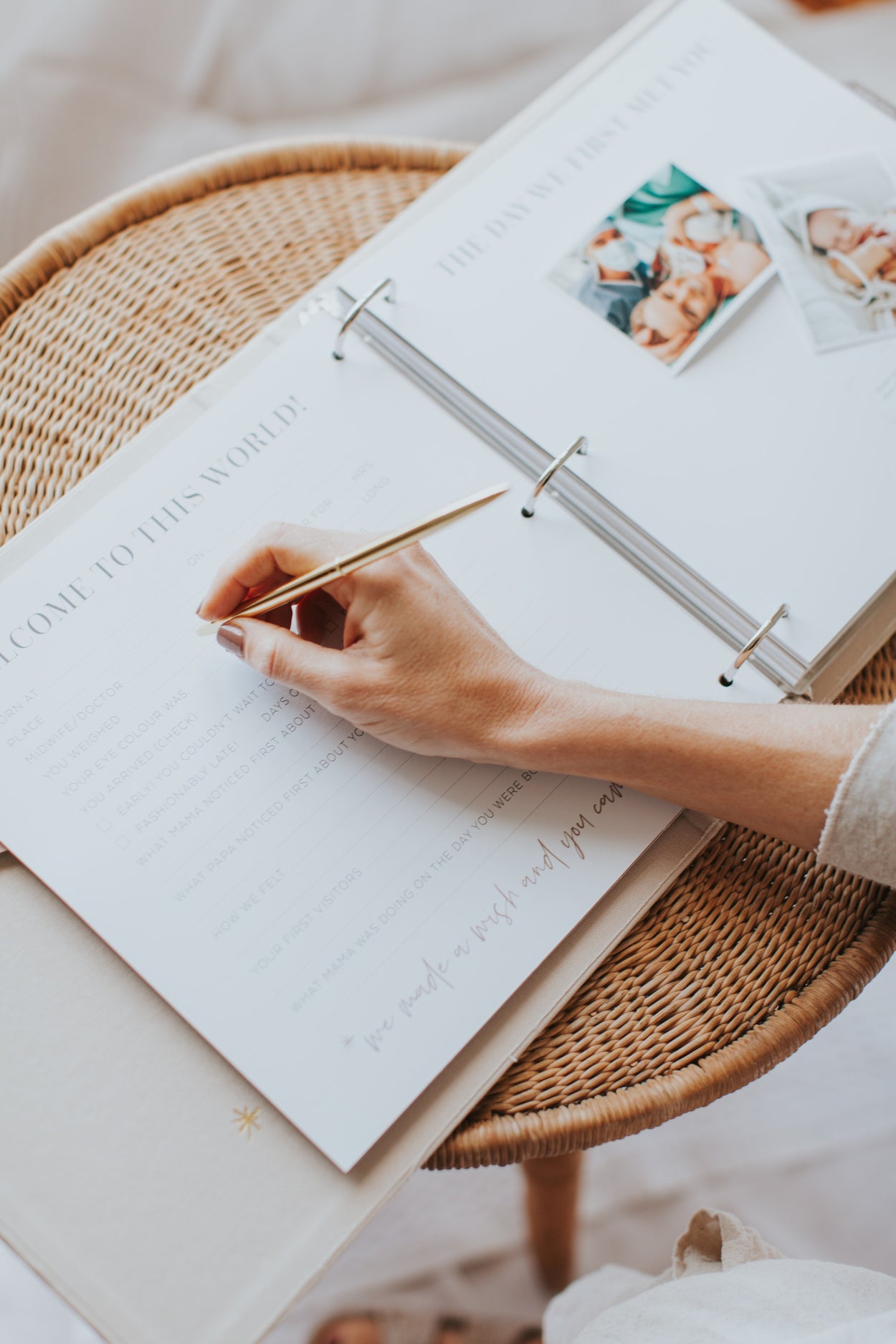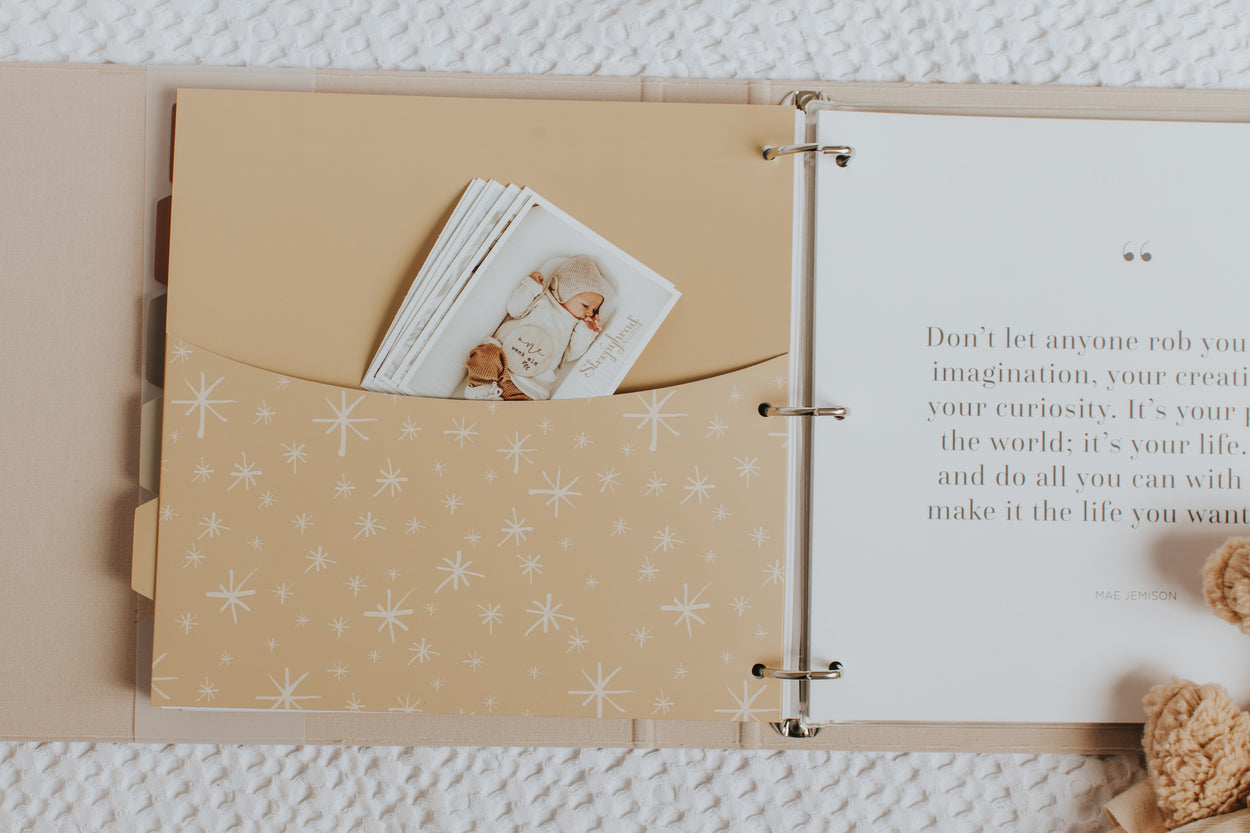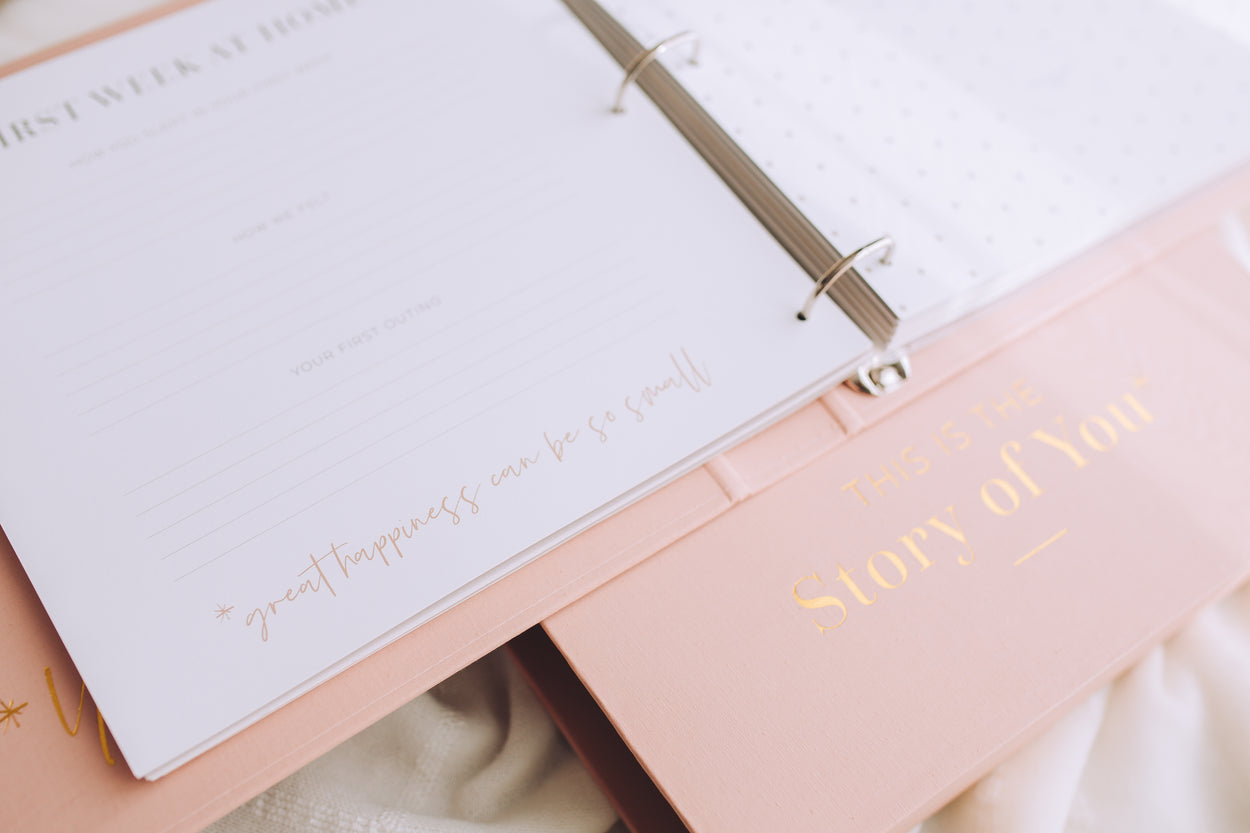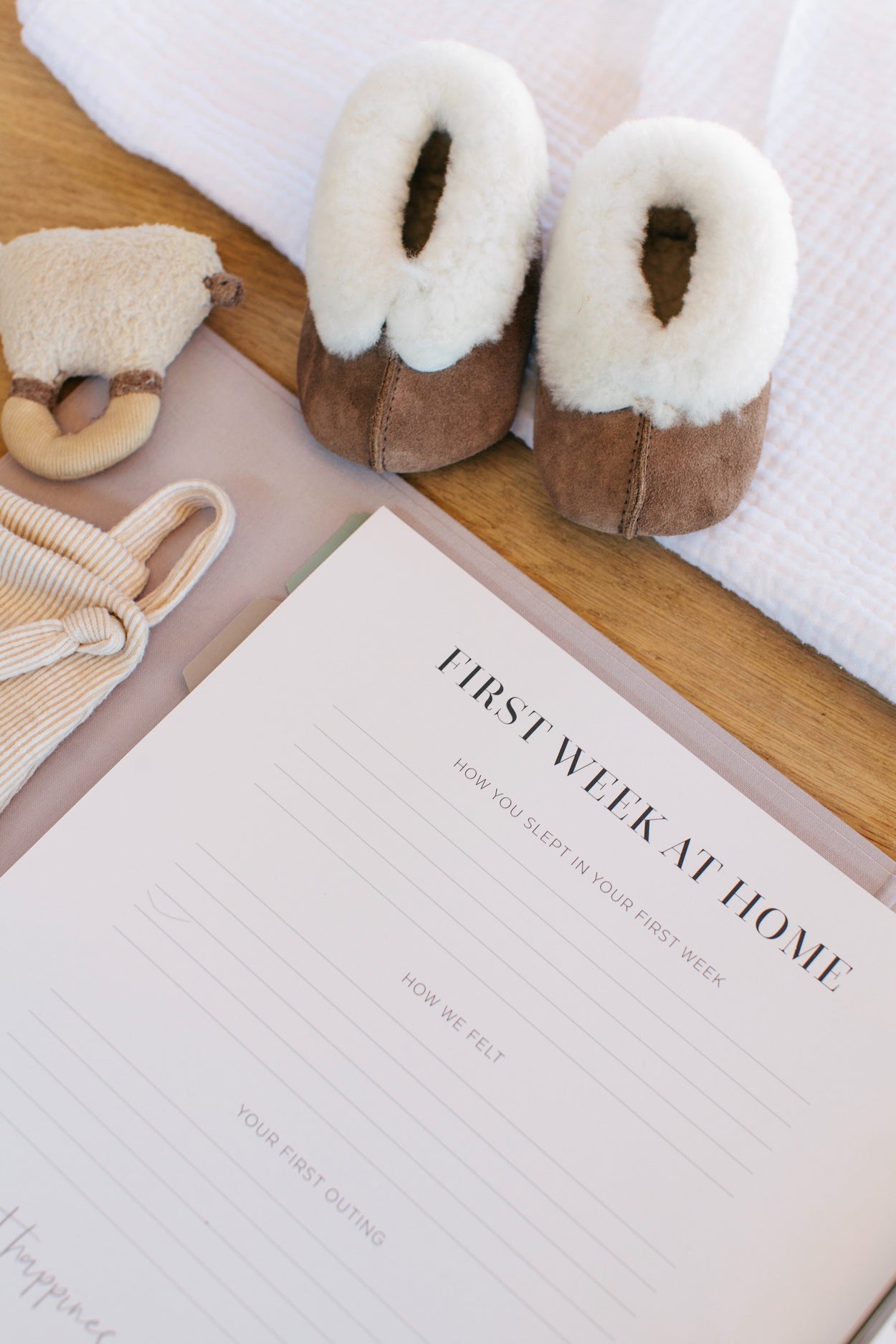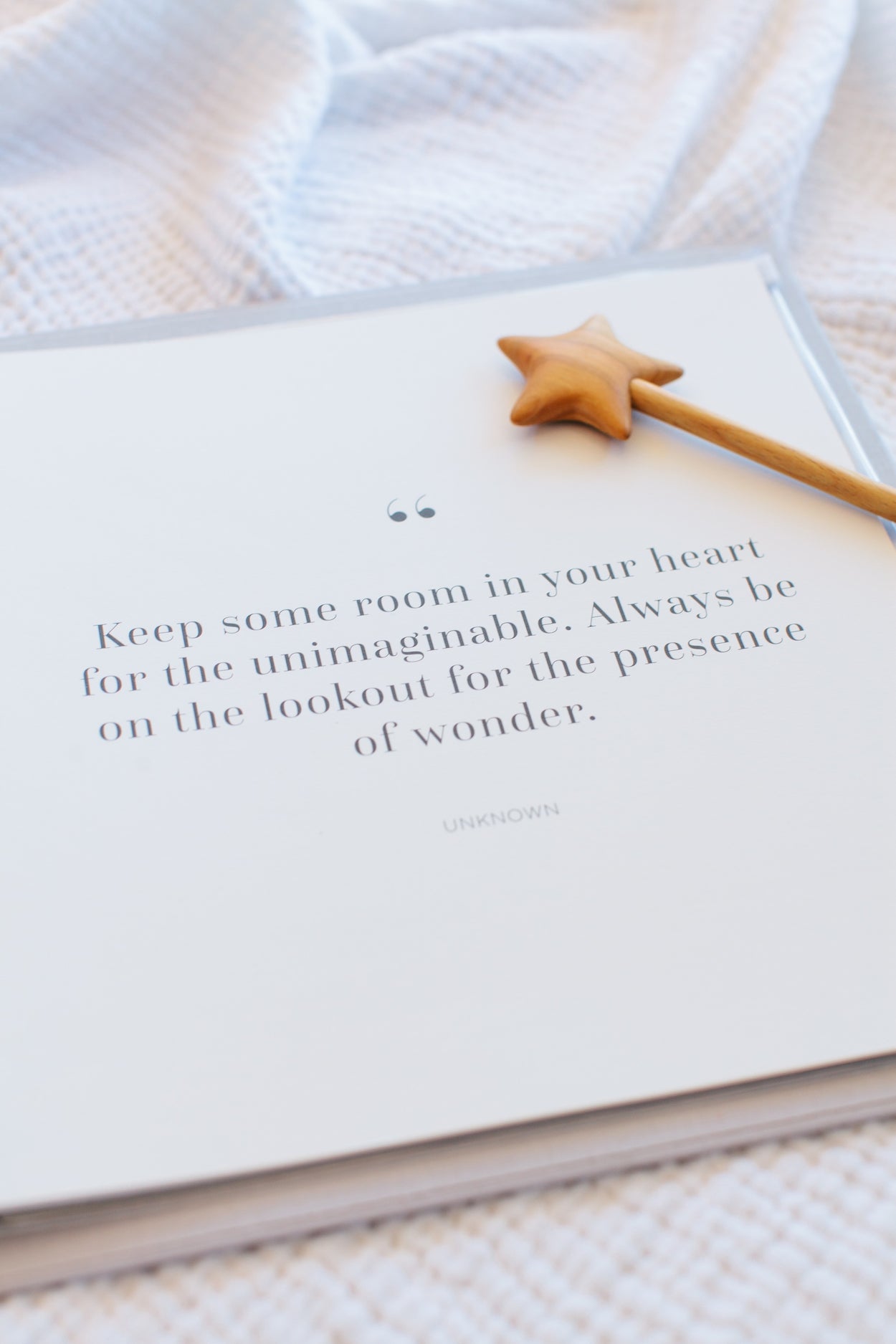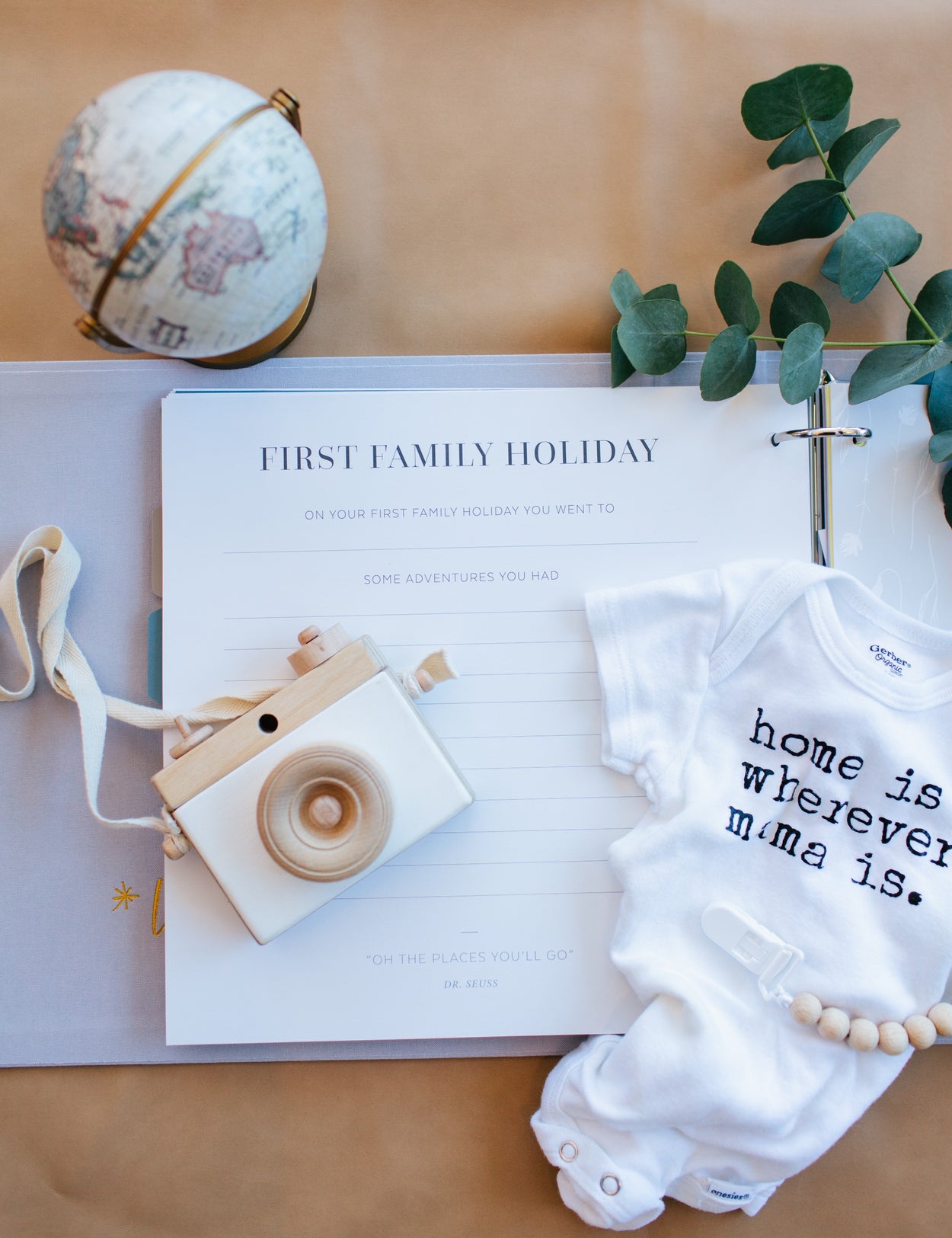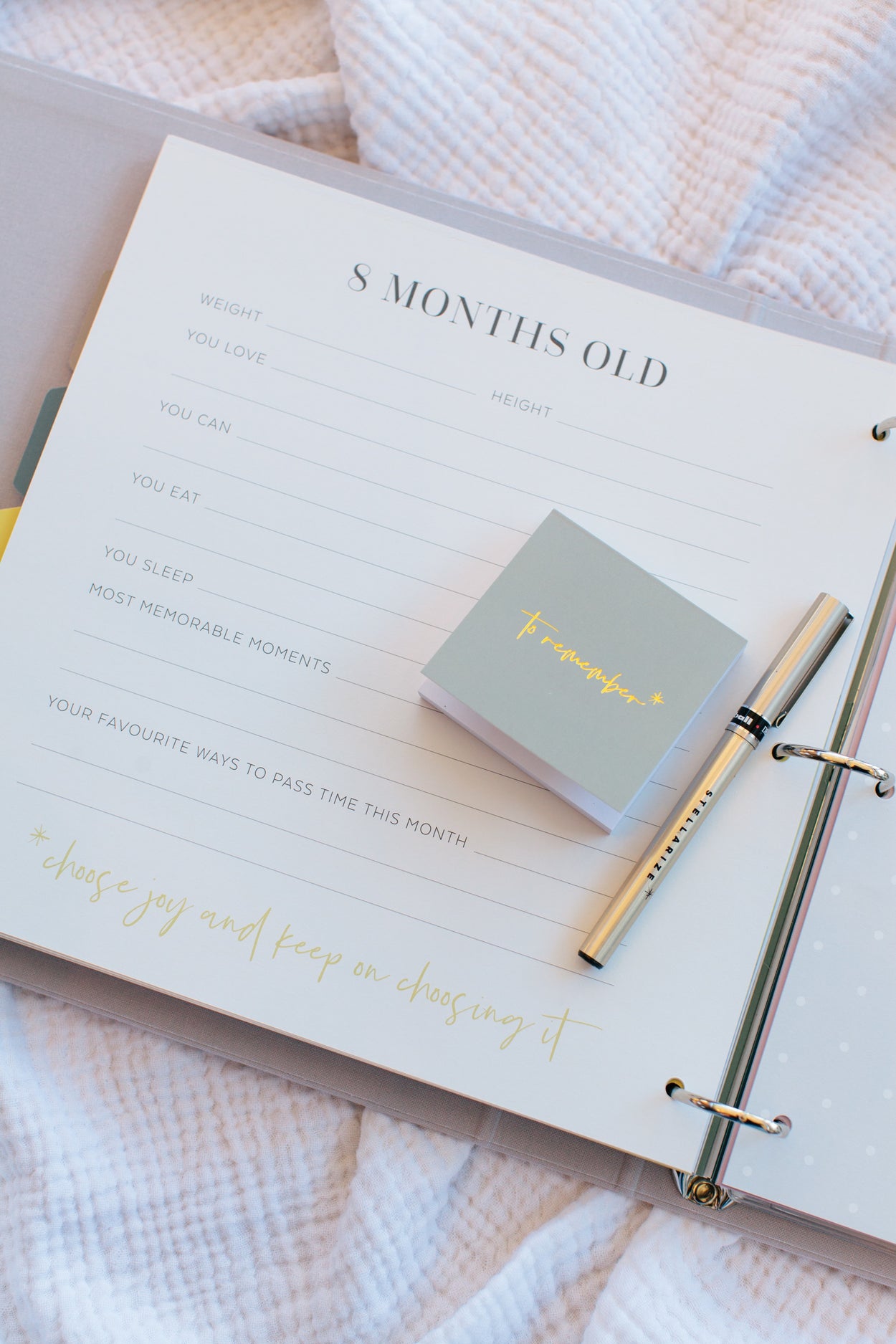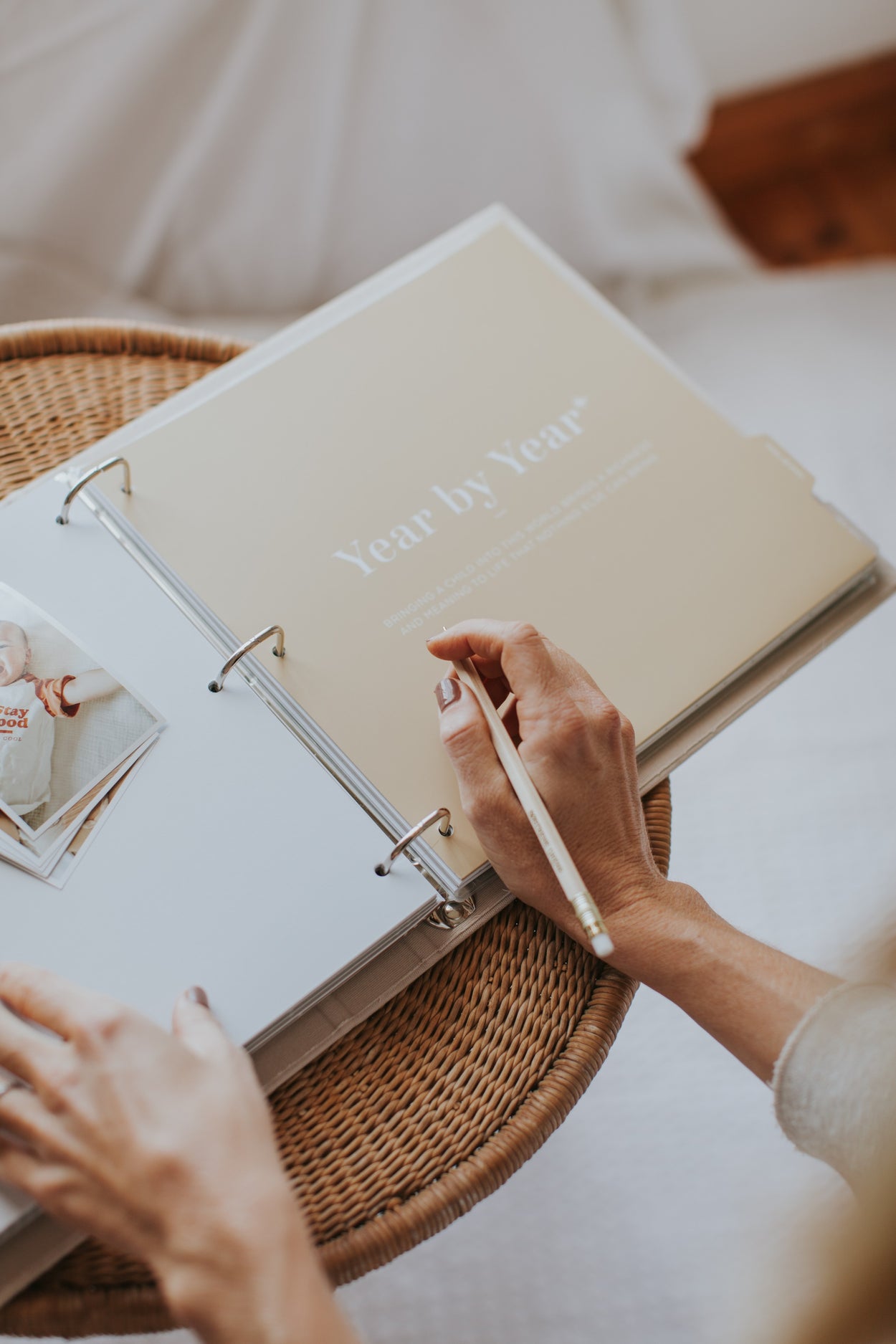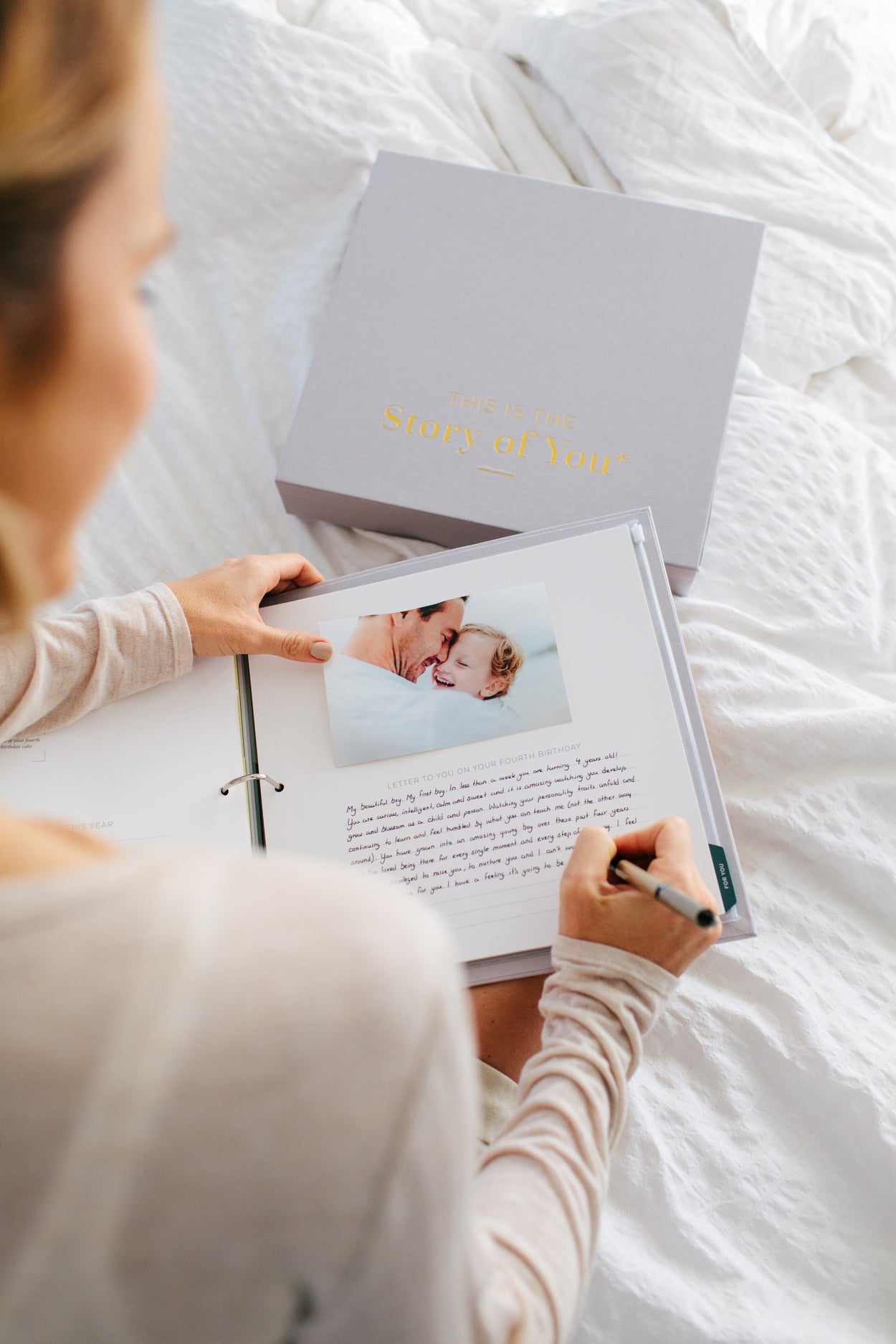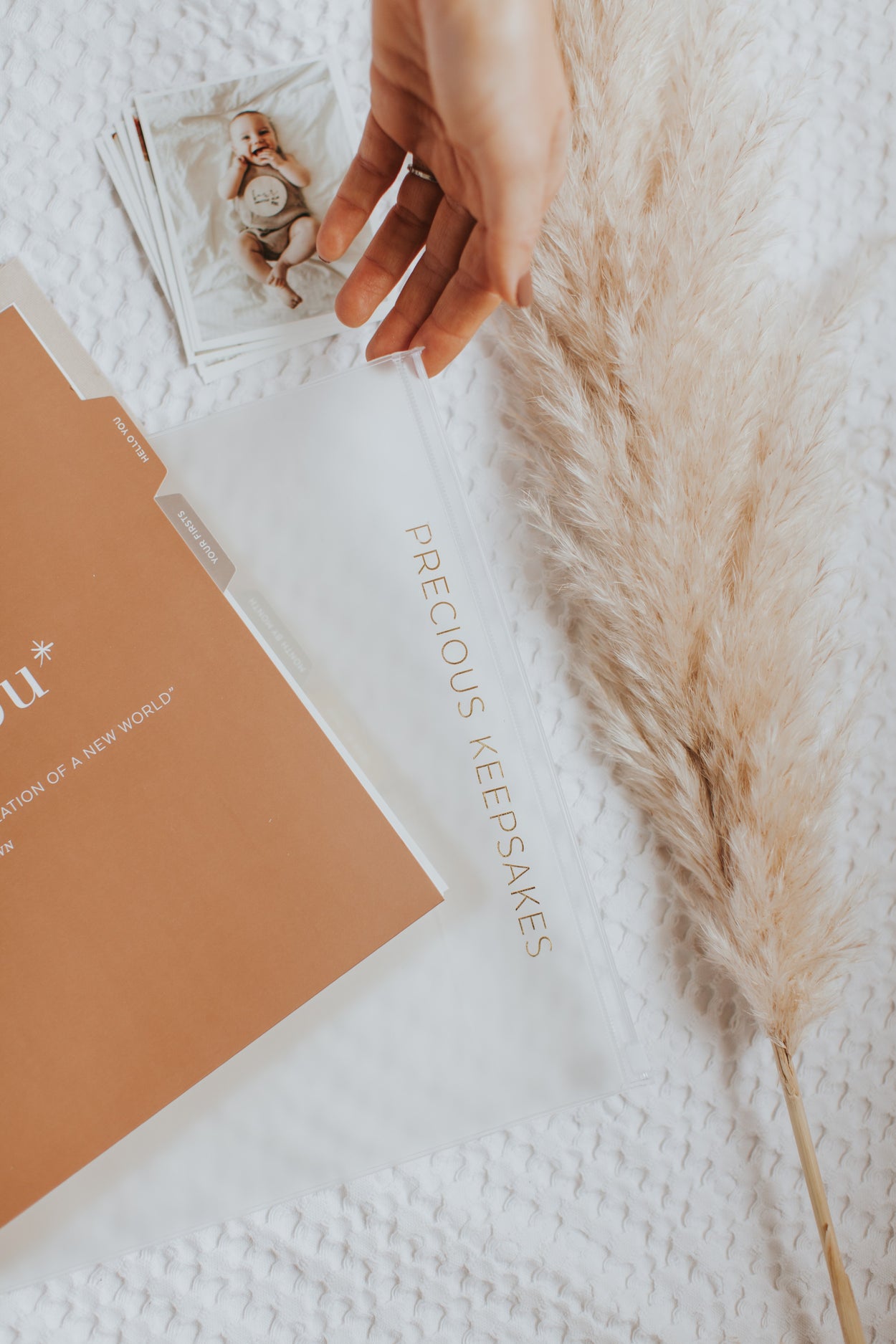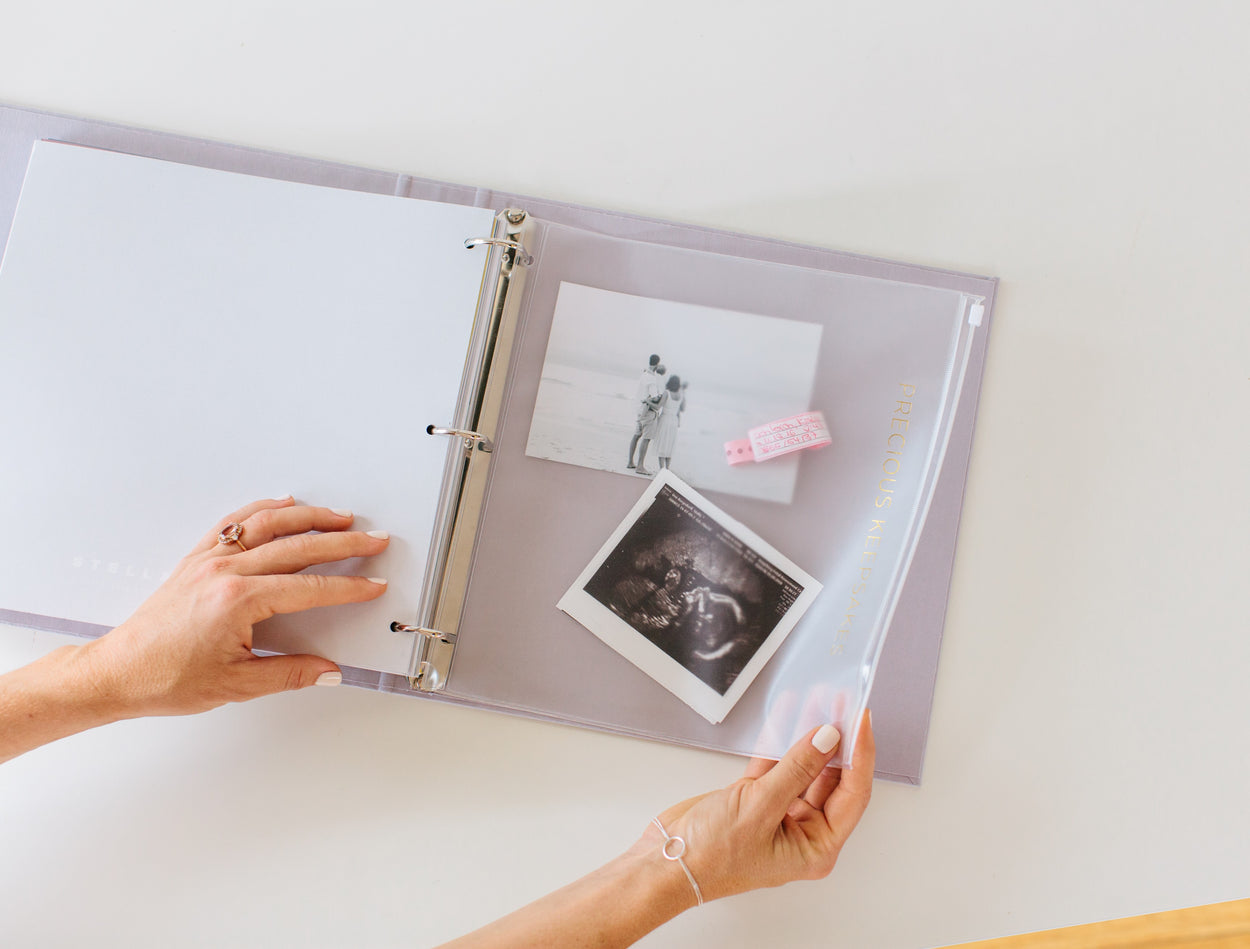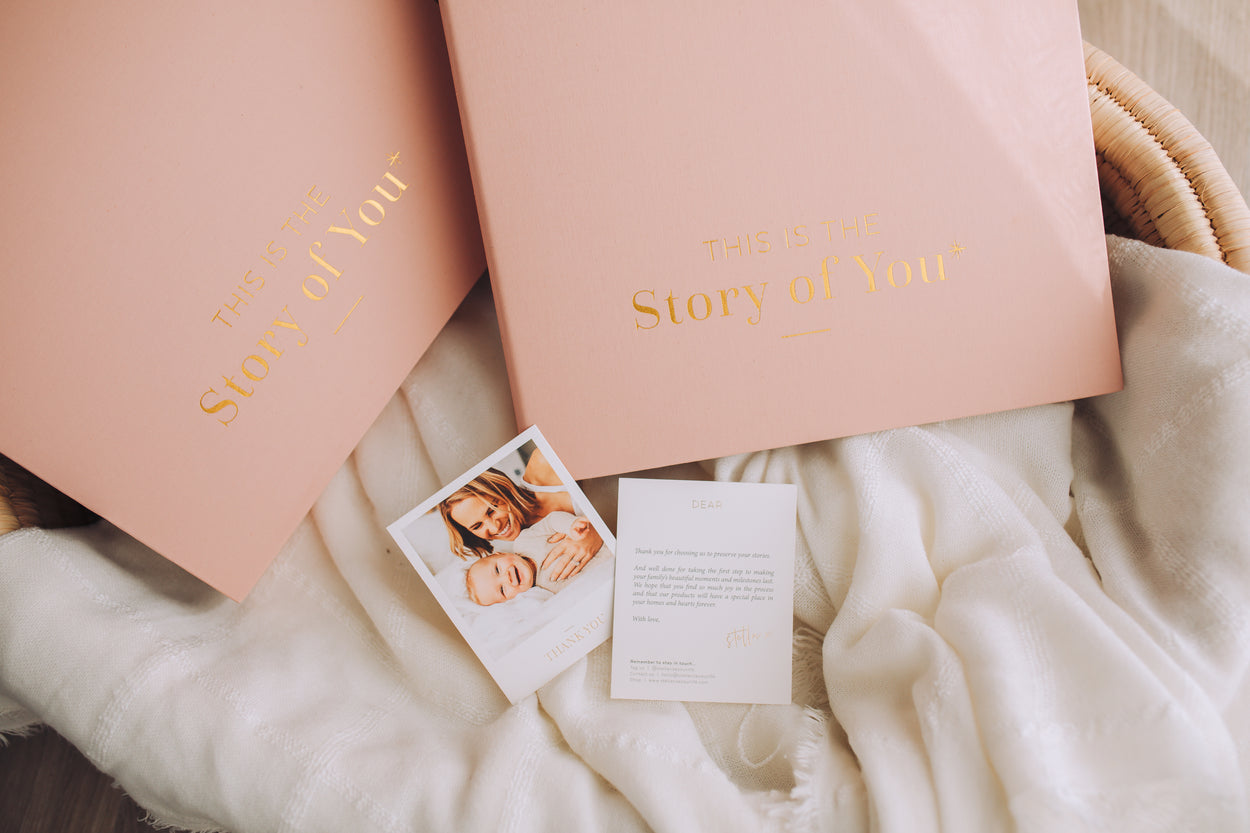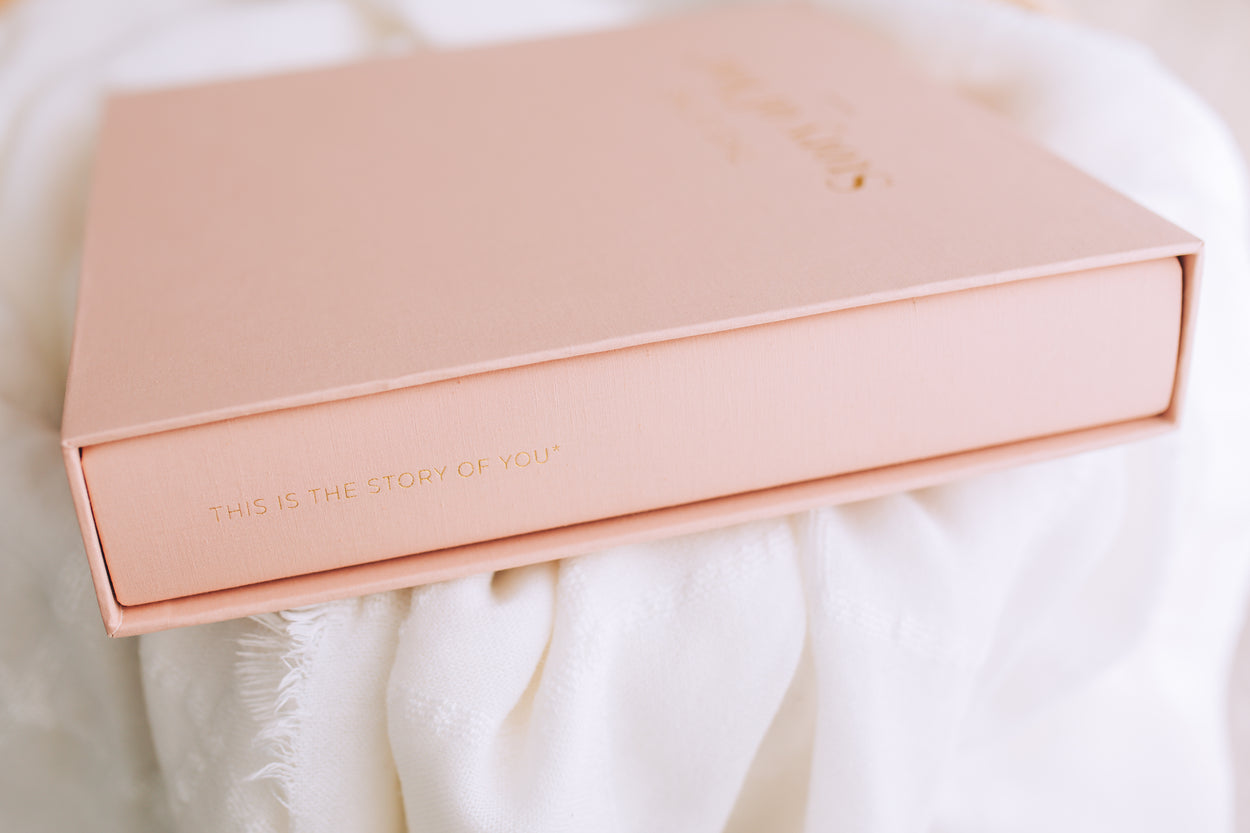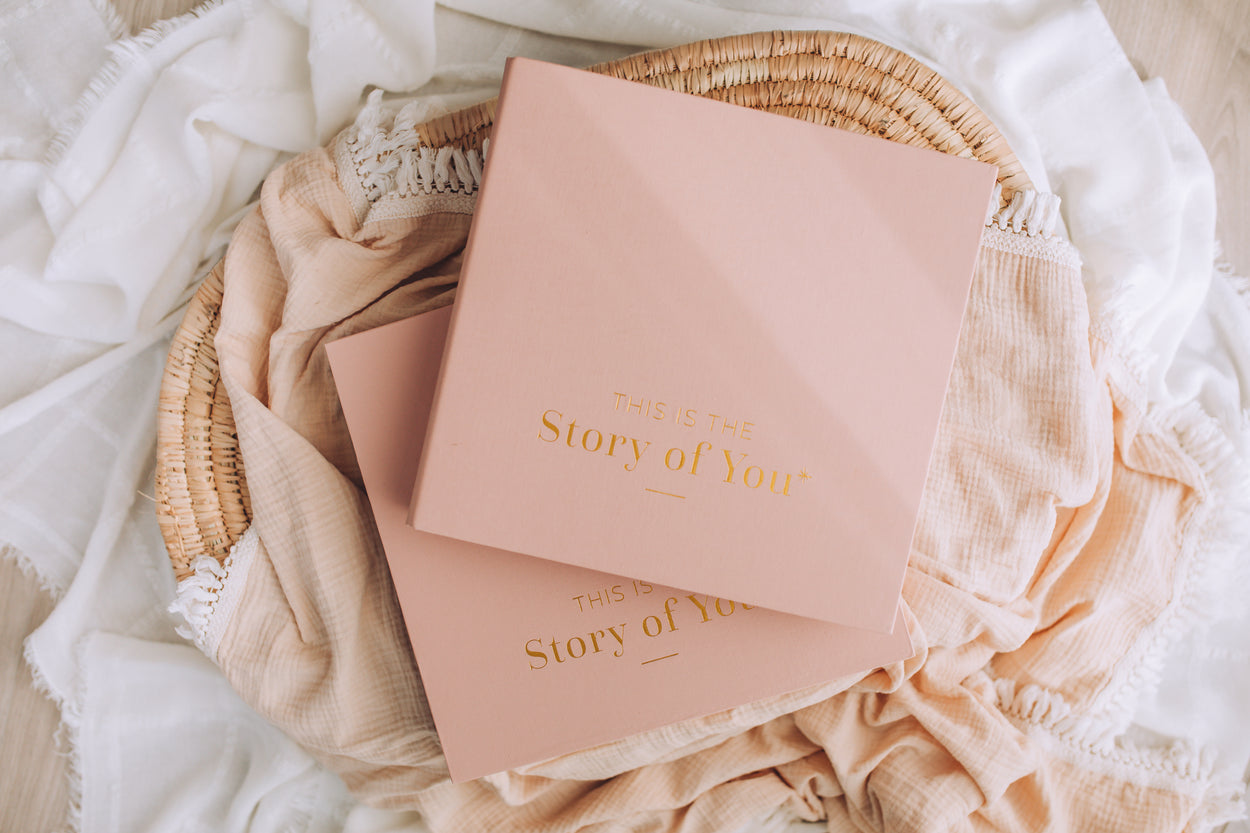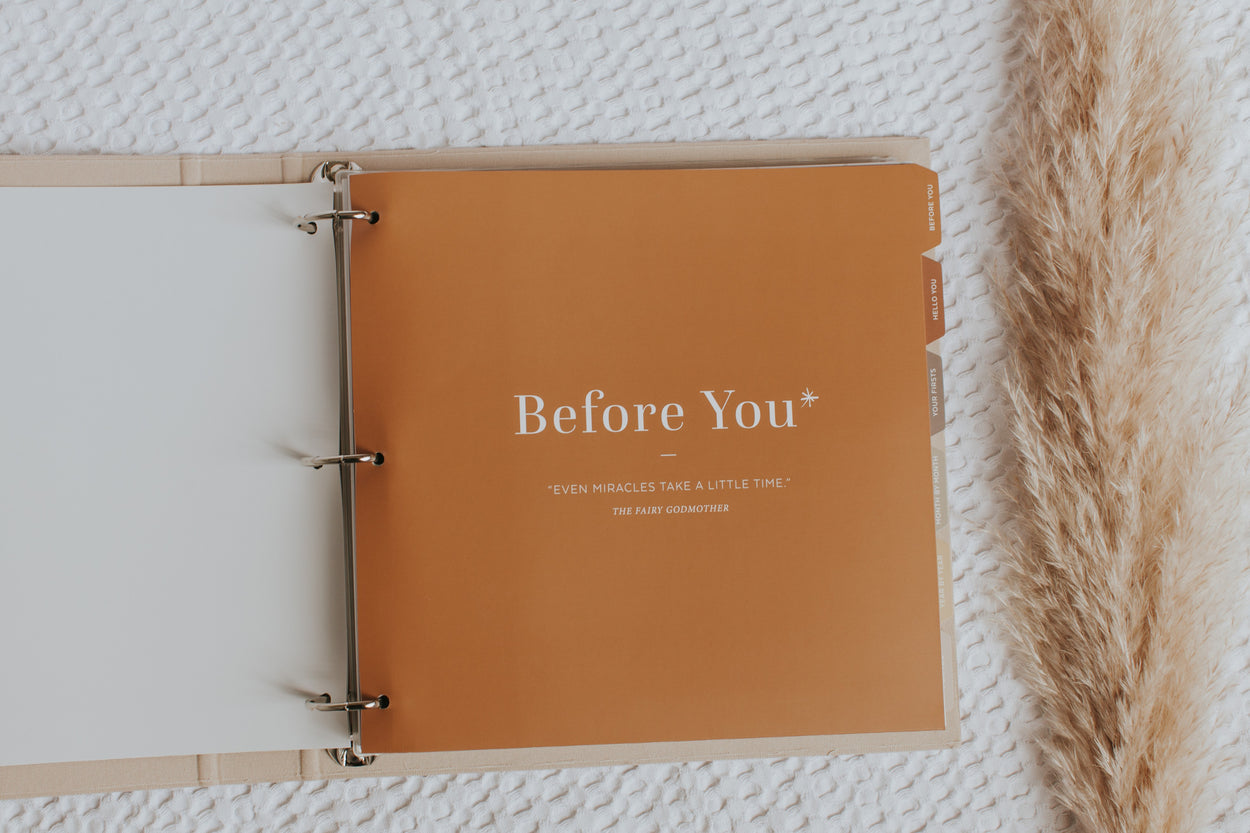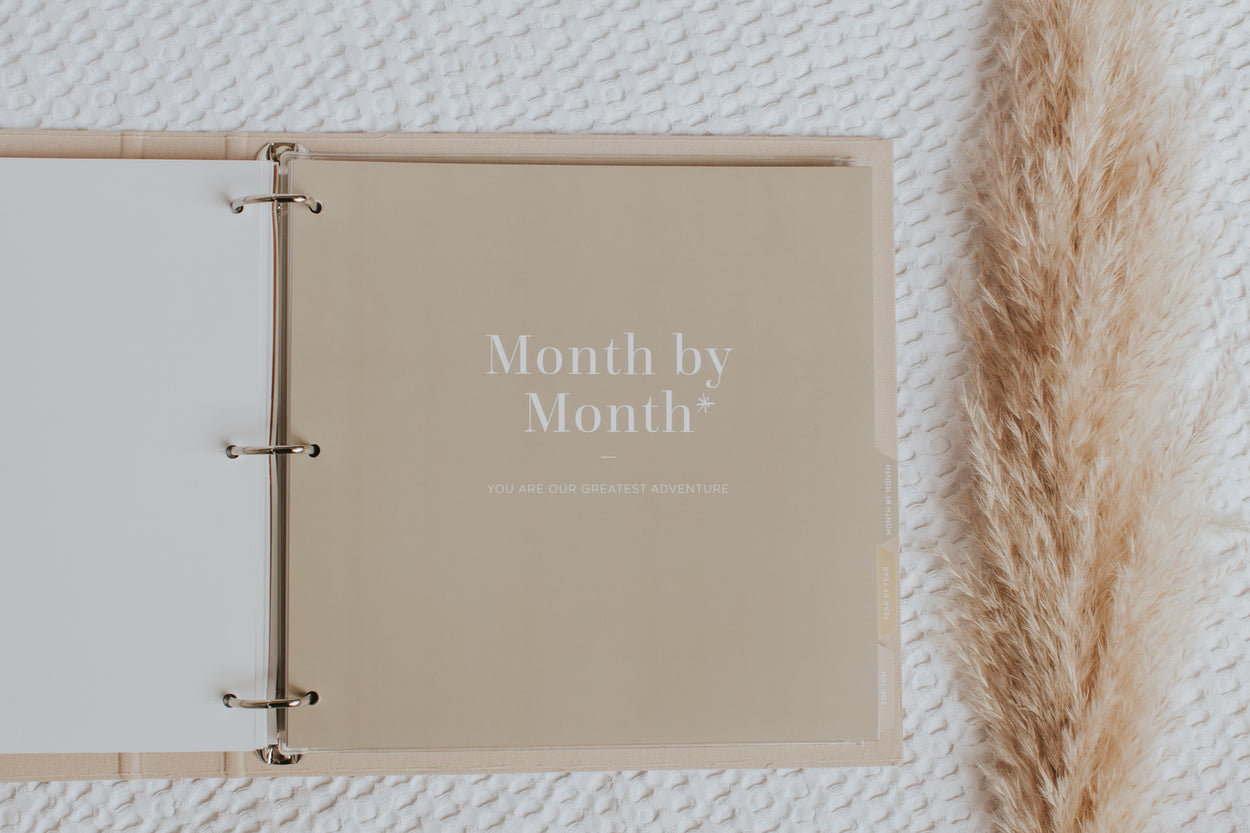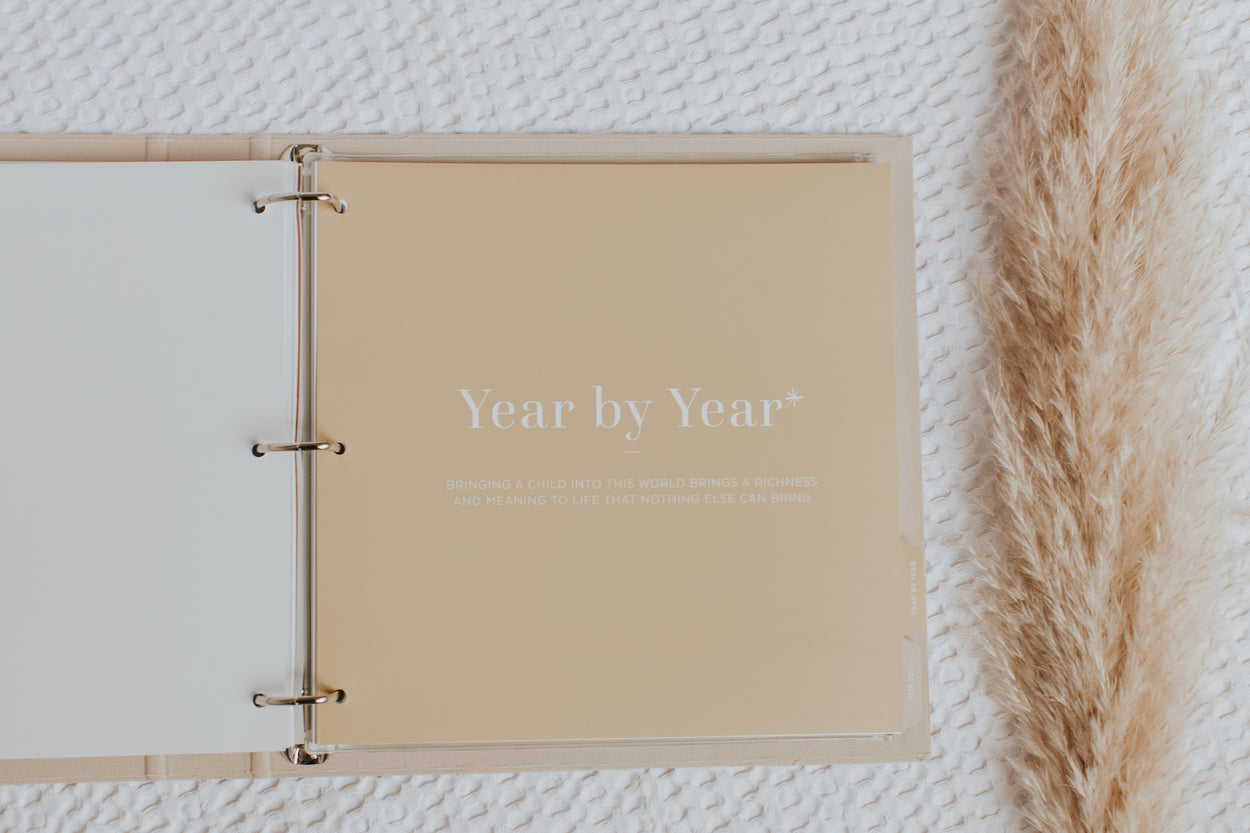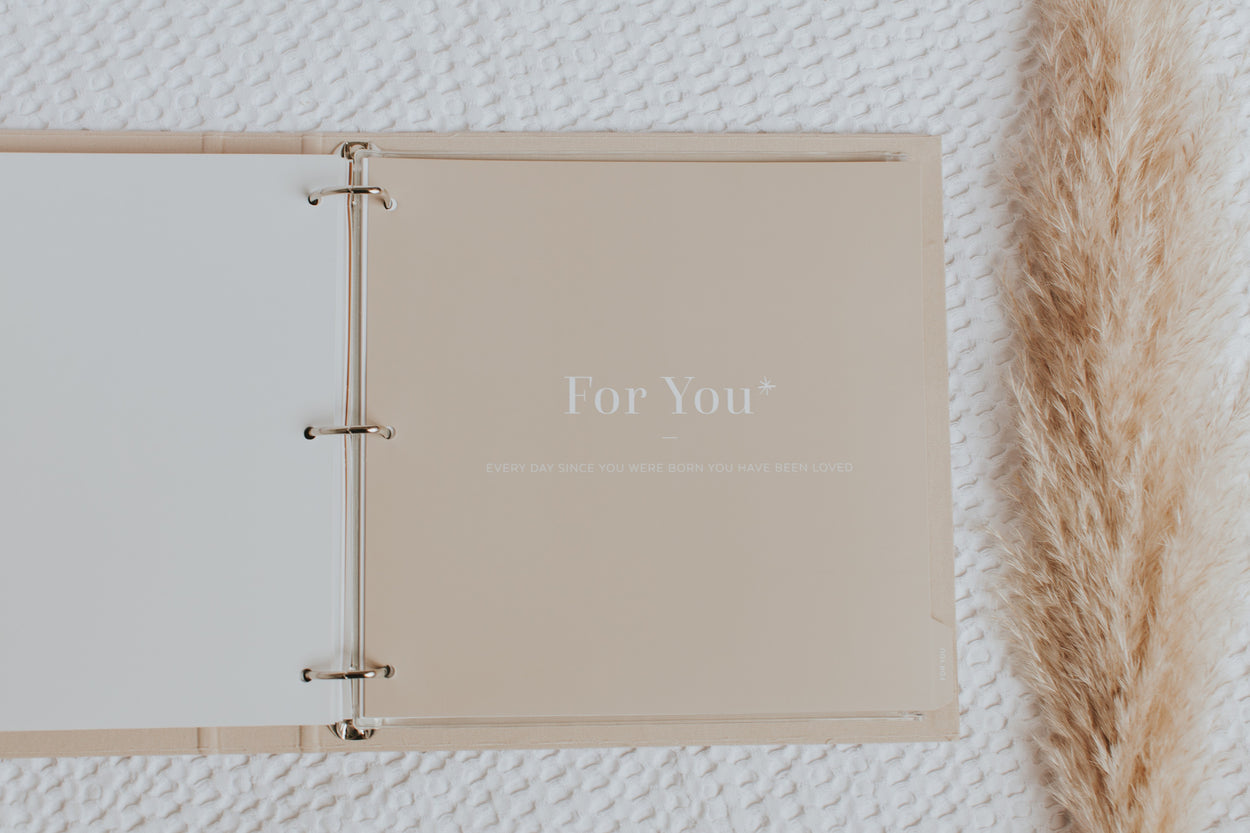 Baby Book | This Is The Story Of You
Use this gender neutral Baby Book from Stellarize Lifestyle Stationery & Gifts to capture the start of your child's life and thereby making all those special first moments last. With generous space for memories, photos, and milestones from pre-birth through to pre-school, this baby book will not only be a treasured keepsake for years to come, but also allow you to pause, capture, reflect and remember along the way. Soak up these precious and all too fleeting moments in time as you are wholeheartedly raising, growing and nurturing.

Combining the precious with the practical, the Stellarize Baby Book is designed in binder format with six tabbed dividers (inclusive of pockets), covering your child's first five years. Capture everything from all about us, first feelings, your name and first family holiday to birthday party memories, funny things you have said, and that special first day of school. In addition to the countless prompts and designated spaces for photos, there is a plastic ziplock sleeve at the back for memorabilia like a hospital bracelet or additional ultrasounds, and a keepsake envelope for that first lock of hair. With its modern, timeless and classic design, this Baby Book is a beautiful and thoughtful gift for any mama-to-be, baby shower, birth or birthday.
Curious about some of the internal content?
Preview Chapter 1 HERE.
Preview Chapter 2 HERE.
Download our Photo Checklist and get organized when it comes to printing your photos
Download your Photo Checklist
HERE
Available in Luxurious 'Grey', 'Champagne' and 'Rose' Linen. 
Premium linen fabric cover with foil stamped title.
Size: 11 x 11.5 inches (279 x 292mm)
With over 70 sheets (giving you 140+ journaling pages)
Bound with three metal rings, making removing, adding or rearranging easy. Completely customizable, and additional insert page packs available for purchase if more writing/photo space is needed.
Luxurious heavy matte uncoated paper (160gsm). Extremely high quality and environmentally friendly (100% post-consumer recycled).
Packaged in a linen and gold foiled slipcase cover.
Recommended photo sizes: 75 x 100mm (Standard size at boftprints.co.za), 90 x 105mm (Classic size at nifty250.co.za), 102 x 152mm (Standard photo size in landscape, at any photo printer) or 101 x 101mm (Square size at lalalab.com)
We recommend using photo dots, double sided tape, or glue tape for sticking photos. Most of these can be found at your local stationery store.
If you are looking for the right pen, we are selling our favourite pens, which leave beautiful results when writing on our luxurious paper.