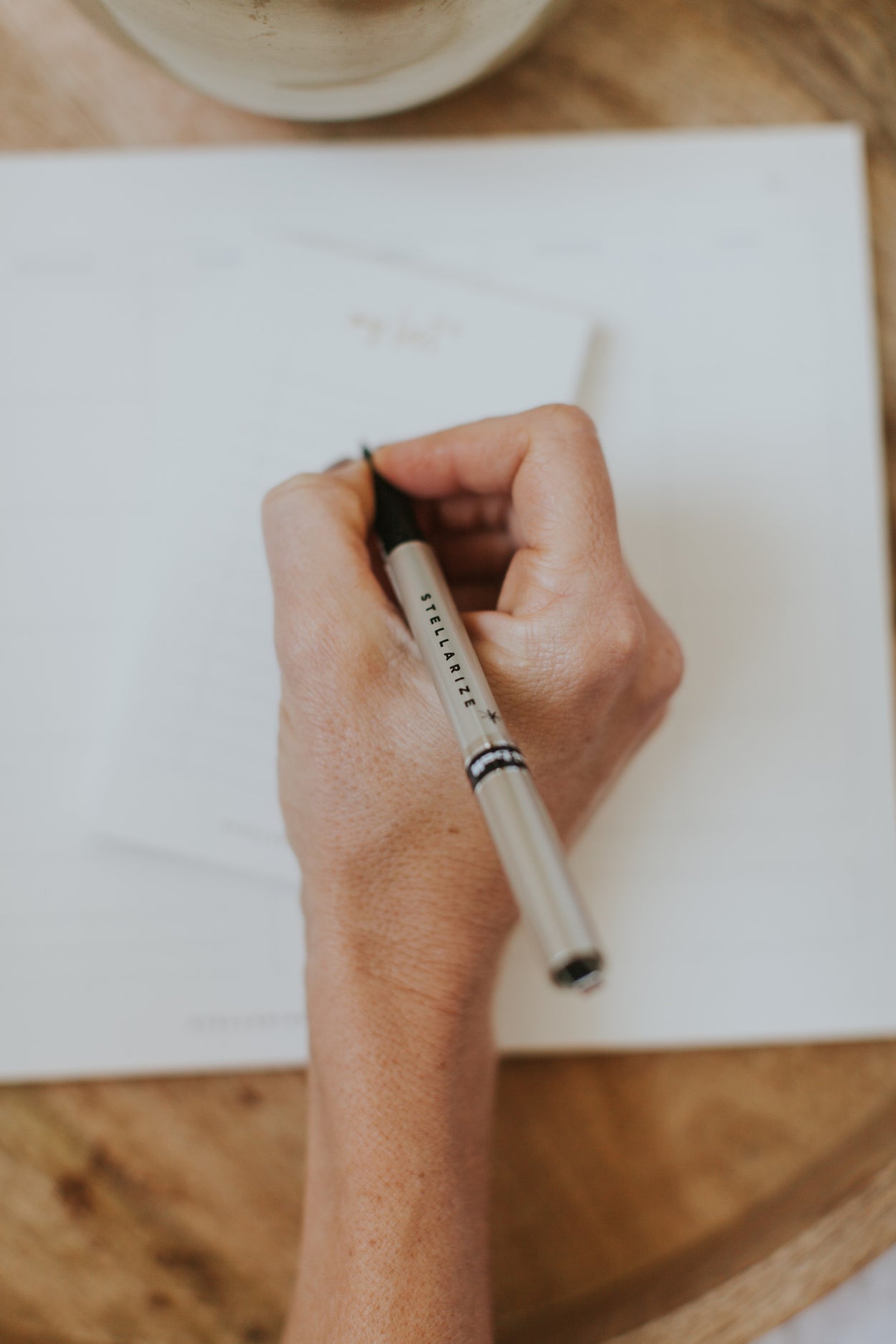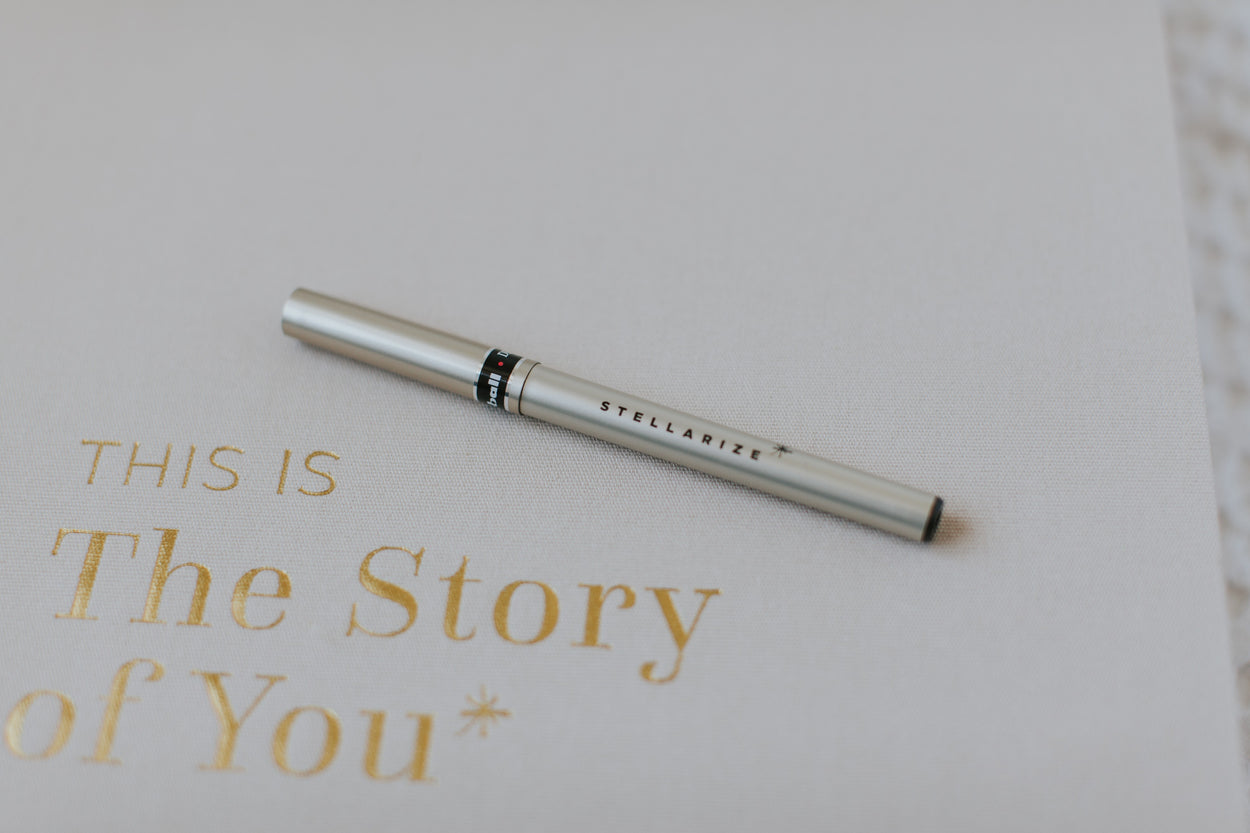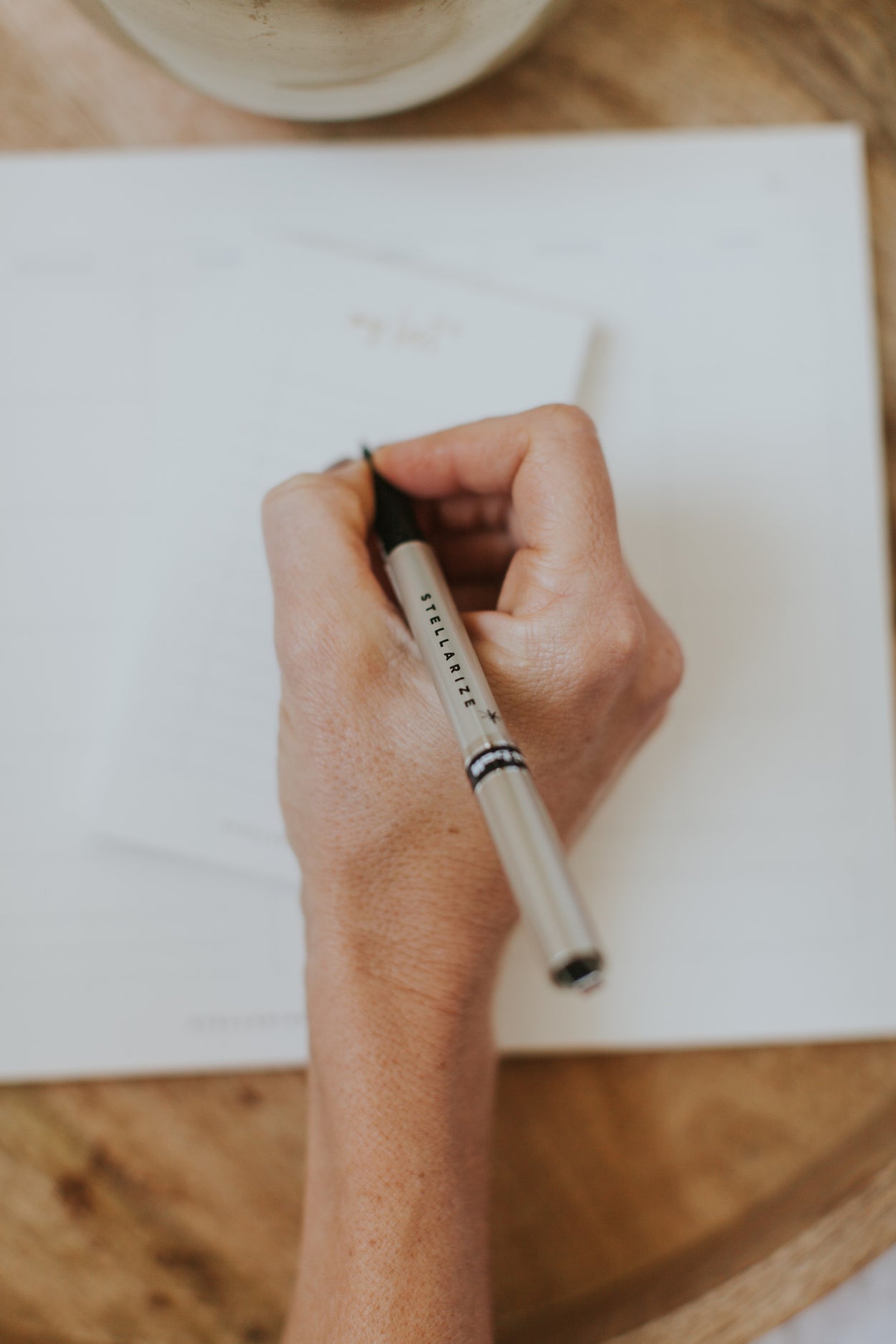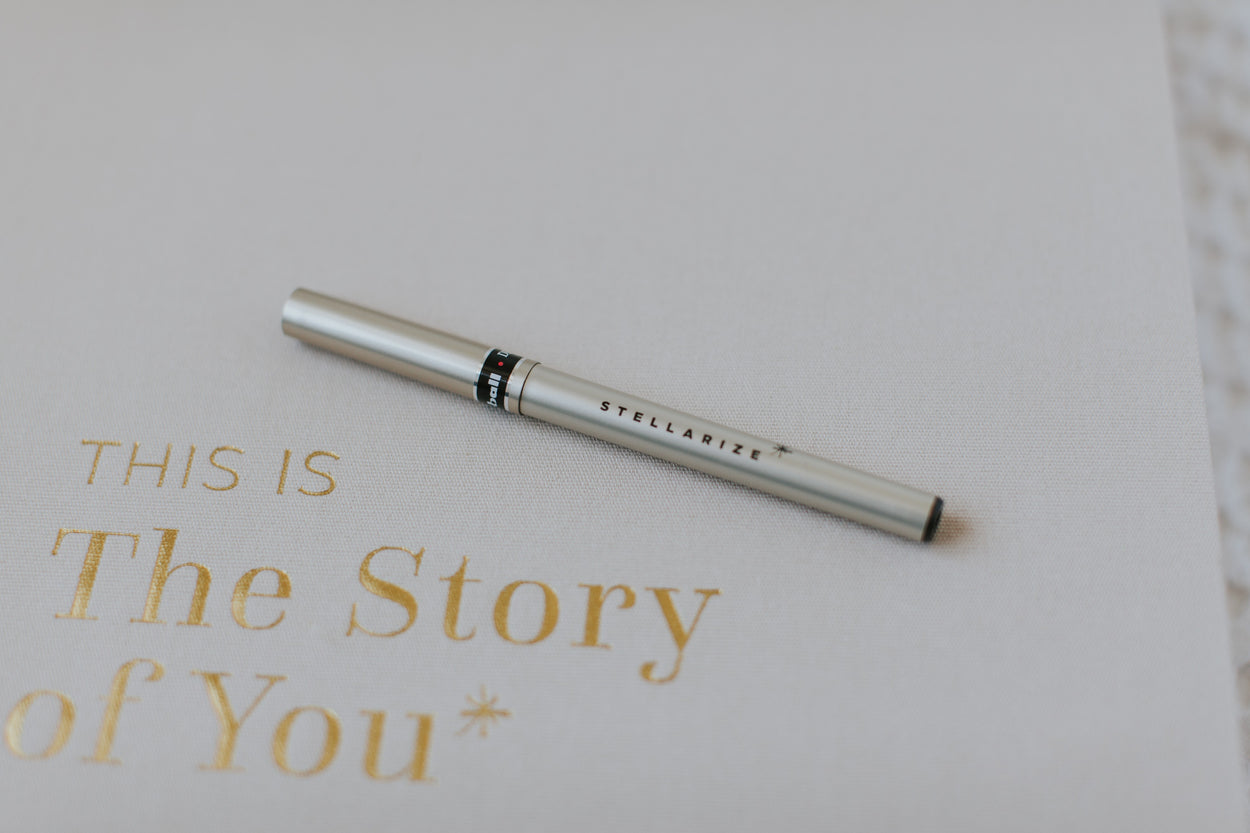 Our Favourite Pen | Champagne Gold
When investing in beautiful stationery, a dependable pen is an essential addition. There is a reason why these uni-ball Deluxe Fine Points (0.7mm) are so popular all around the world. They are incredibly smooth and their fine points allow for crisp writing. The feel, the weight, the balance, the tip and ink flow never disappoint and we always have one close.
Get your very own uni-ball Deluxe Fine Point with us. Available in champagne gold, in timeless black ink, featuring the Stellarize Logo.