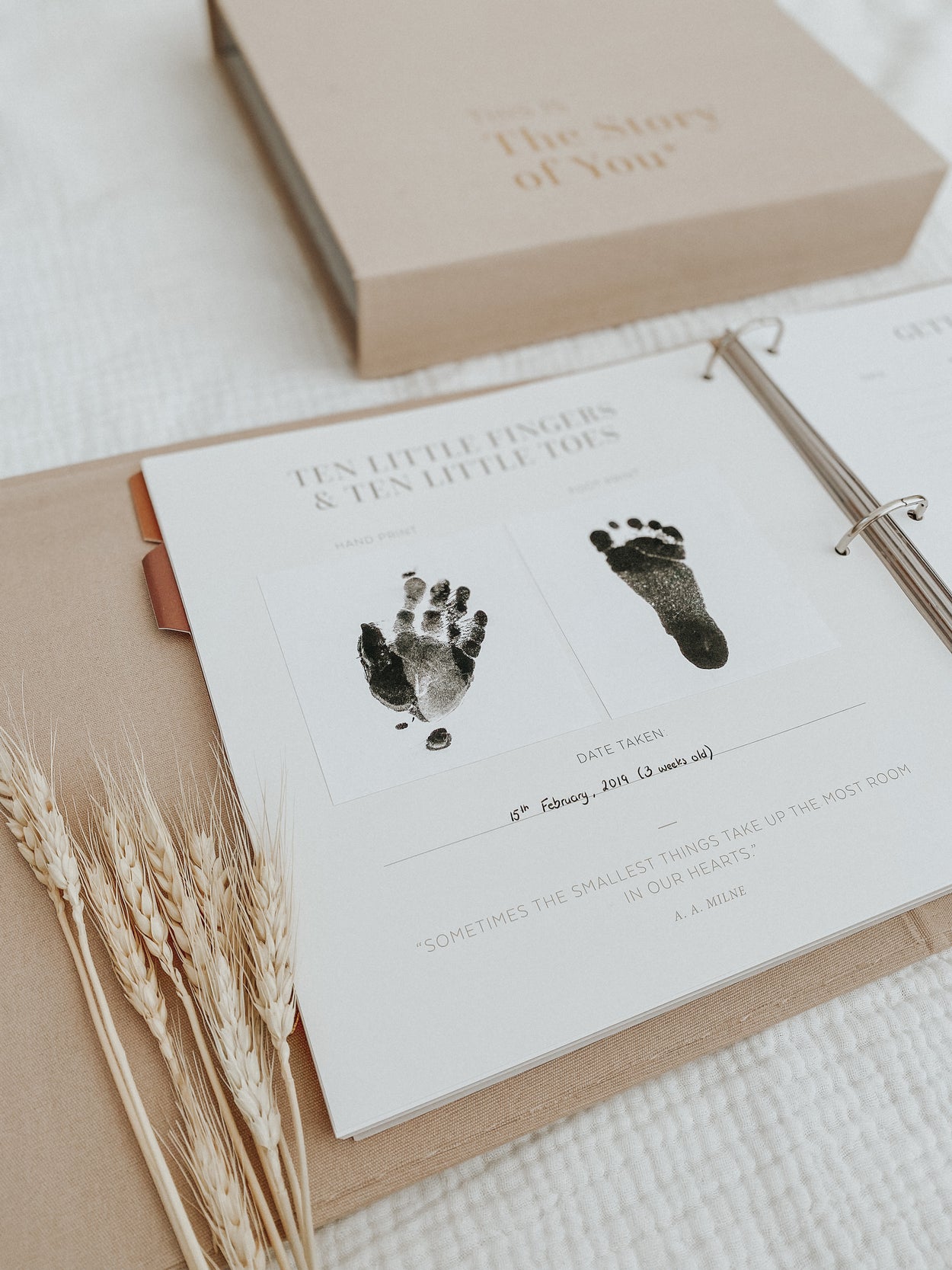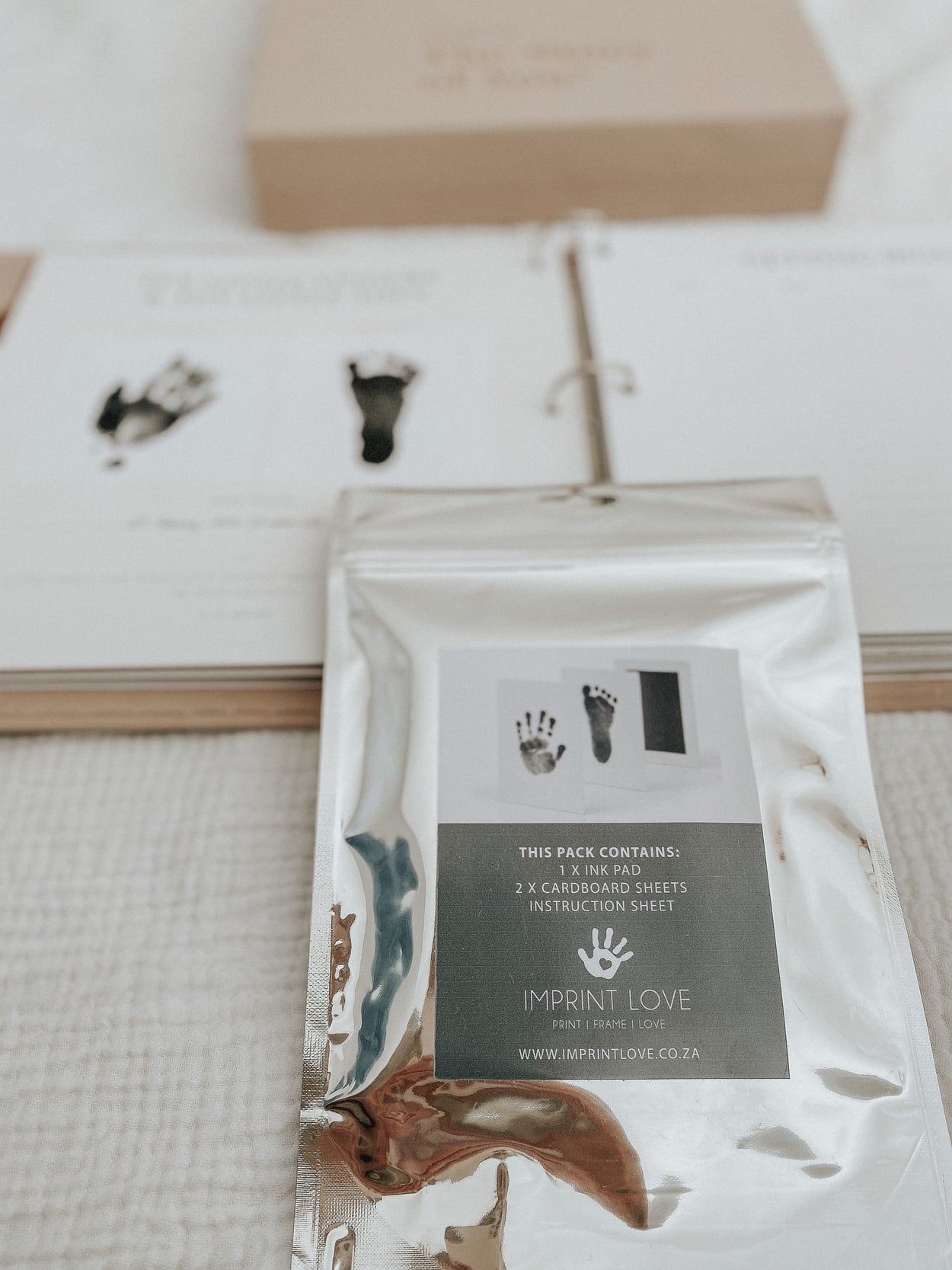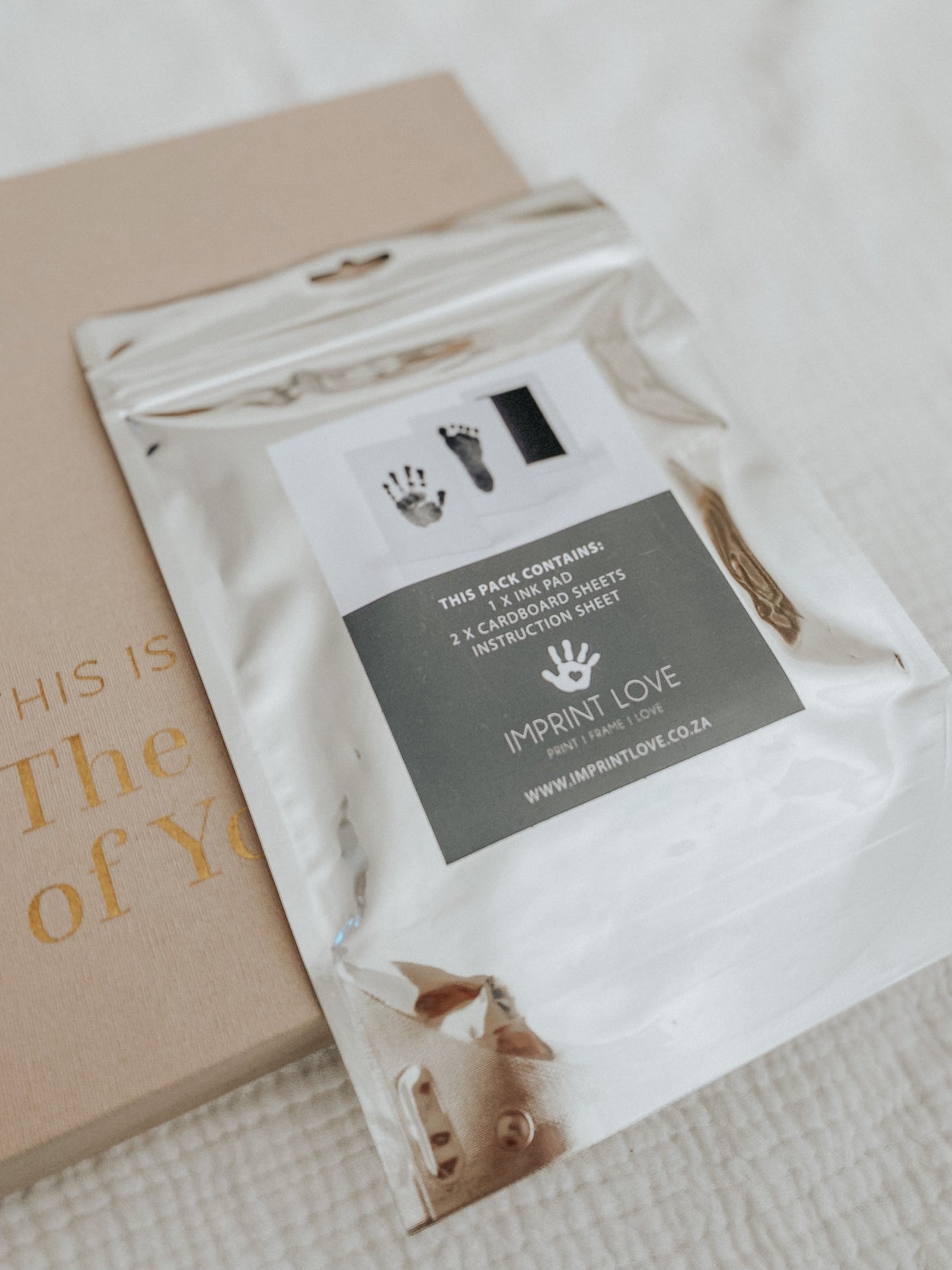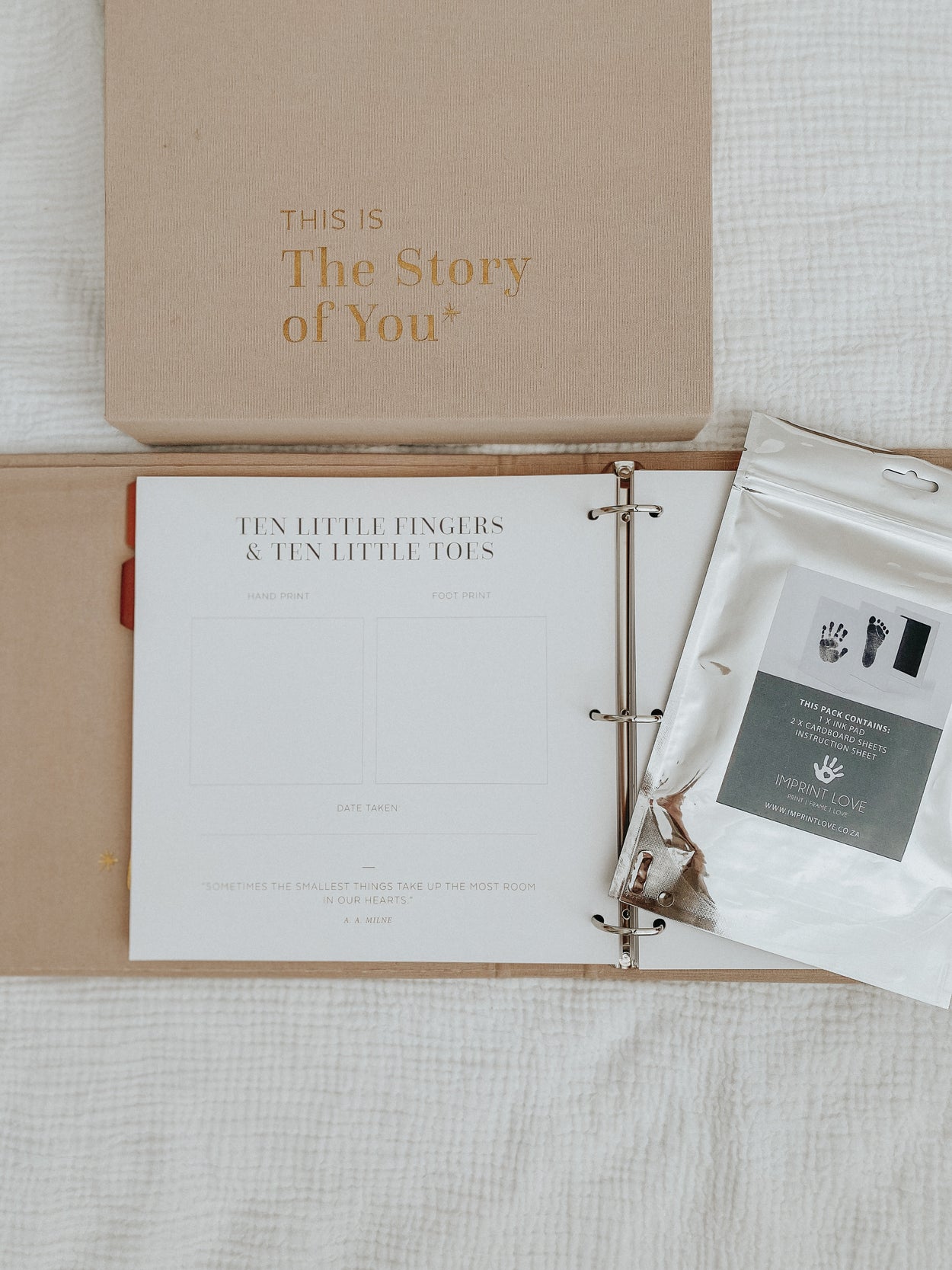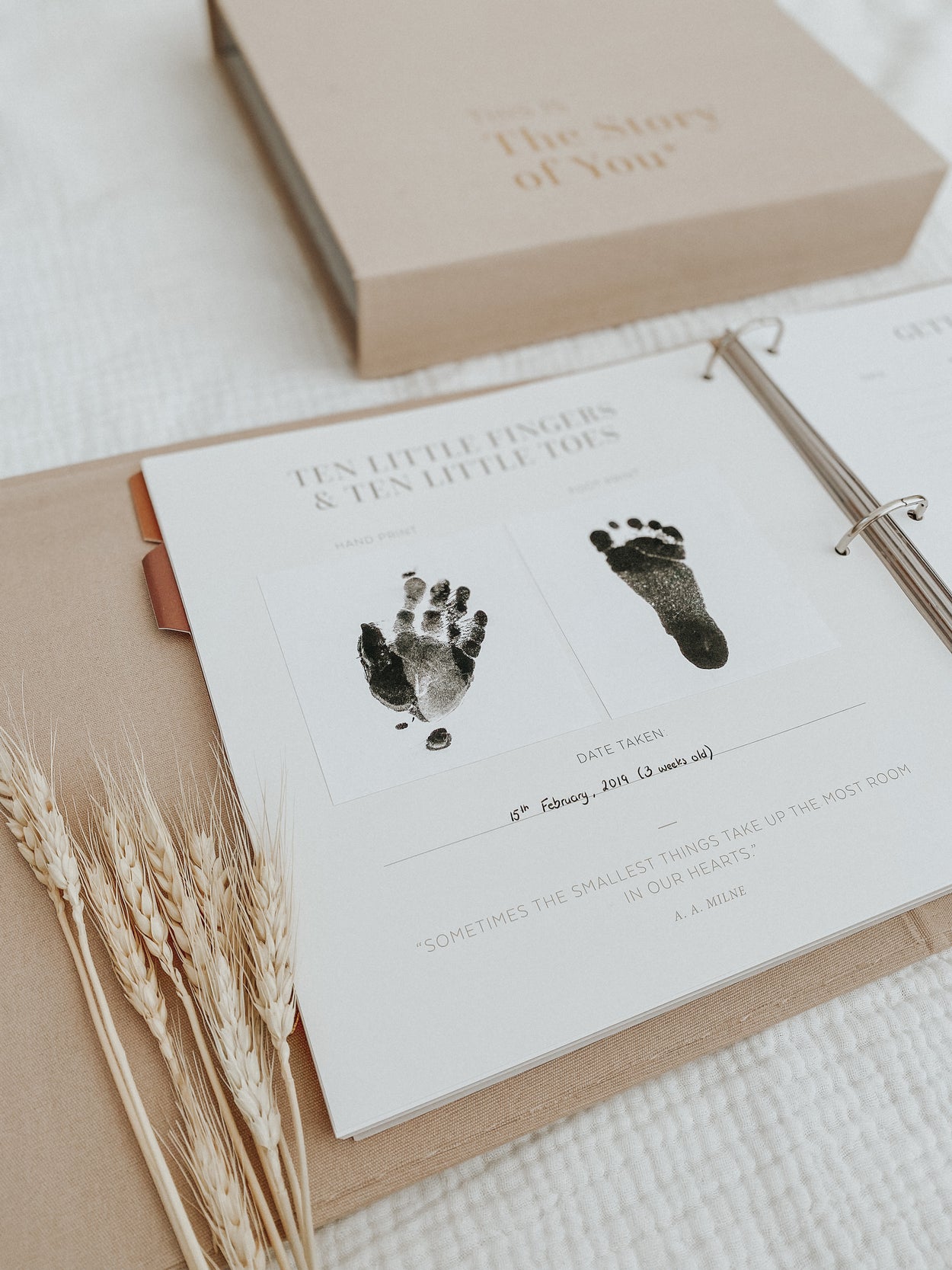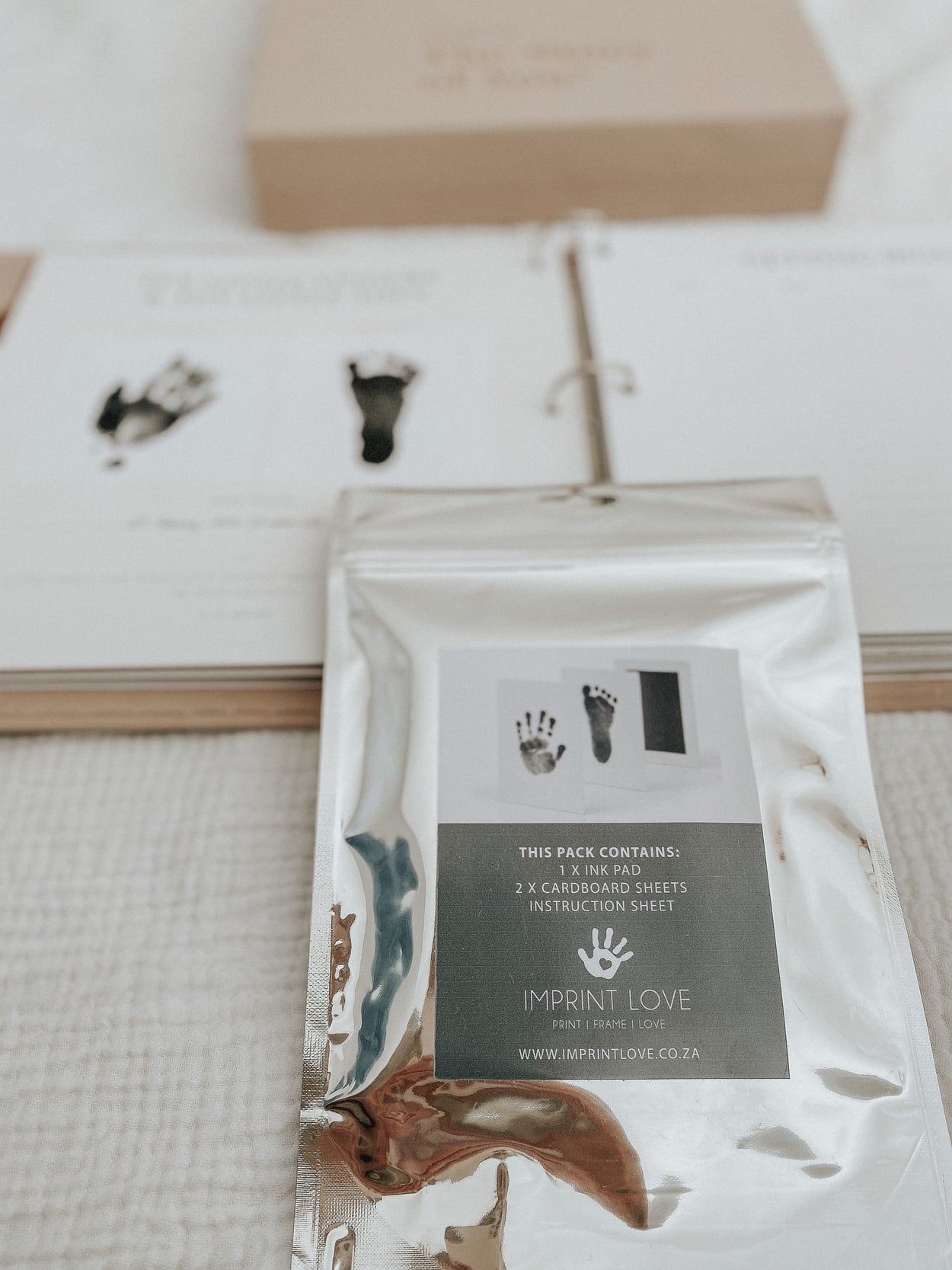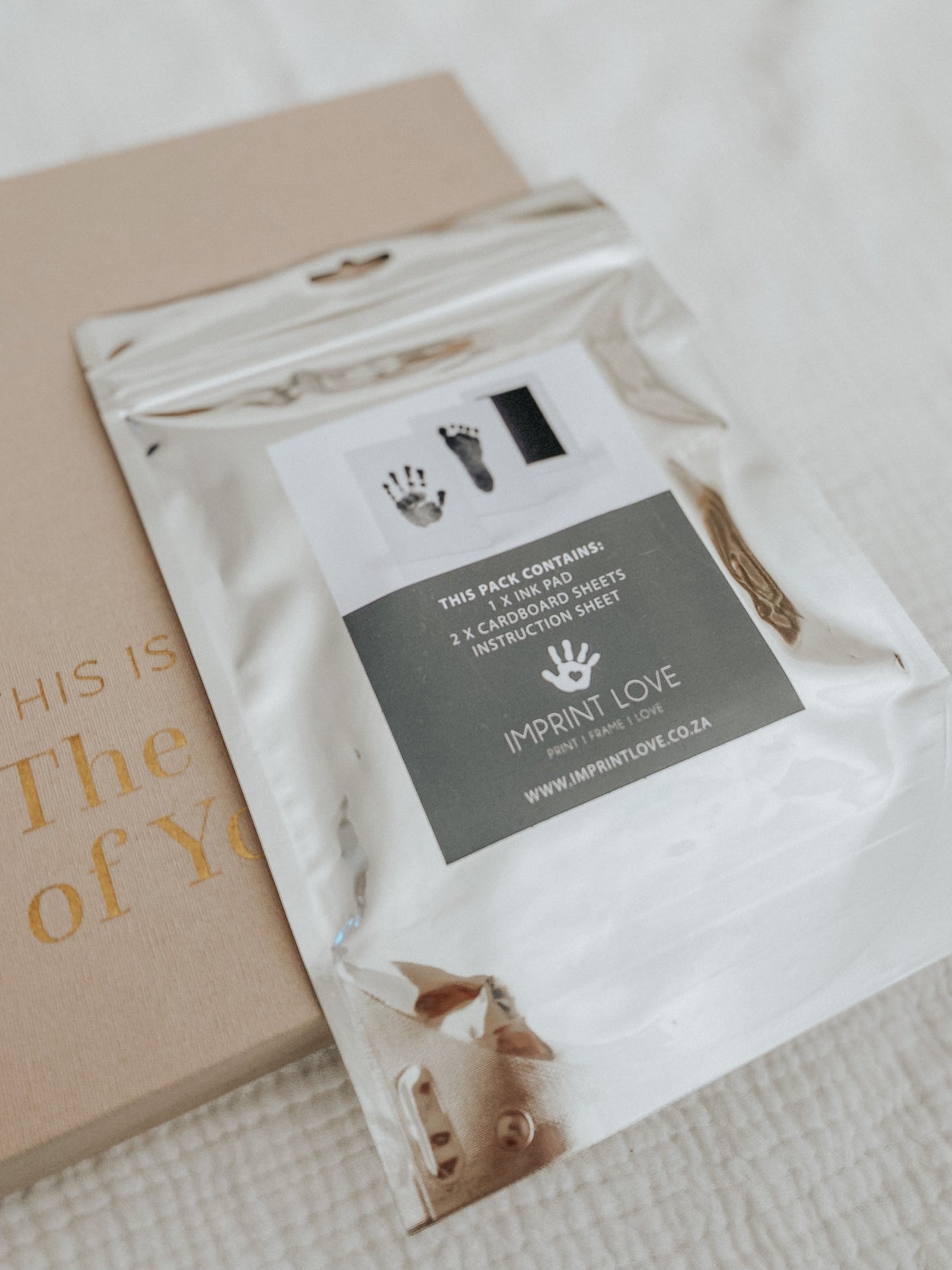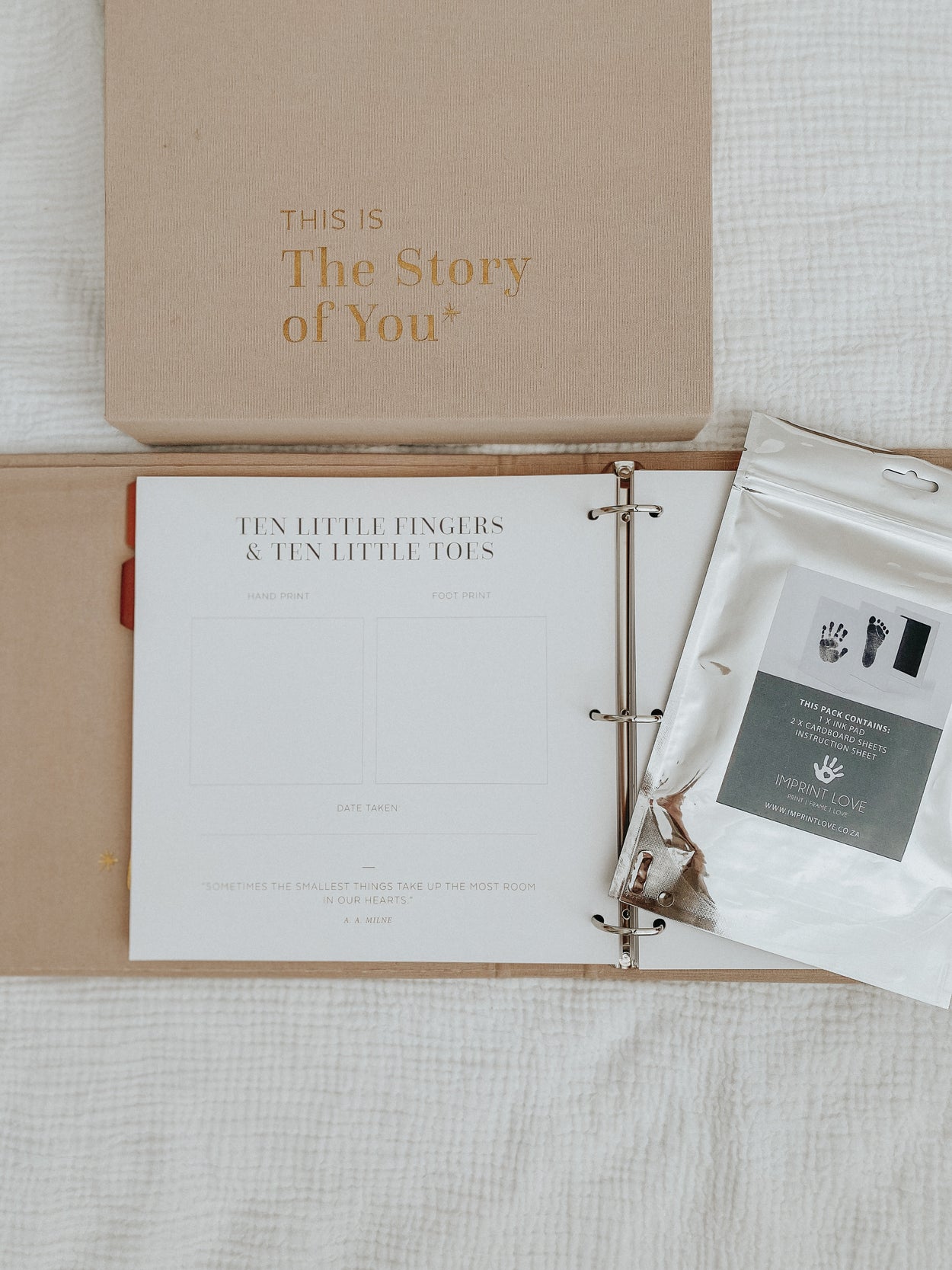 Imprint Love | Inkless Print Kit
Please note that these Inkless Print Kits are ONLY available for purchase if your shipping address is within South Africa.
Create your baby's handprint or footprint easily! This smart inkless touch design guarantees no direct contact between baby's skin and the ink. Just one press and you can capture and reveal the greatest details of your baby's hand and feet easily. Strong ink absorbency with no smear. Create a lasting memory of your baby's print as keepsakes, perfect for the 'Ten Little Fingers and Ten Little Toes' page of our Baby Book. Intended for a 0-6 months.

Material: Printing oil 
Frame Dimensions: app.12.5 cm x 8 cm
Colour: Black and White 
Includes: Single kit: 1 imprint ink-less pad + 2 pieces of paper